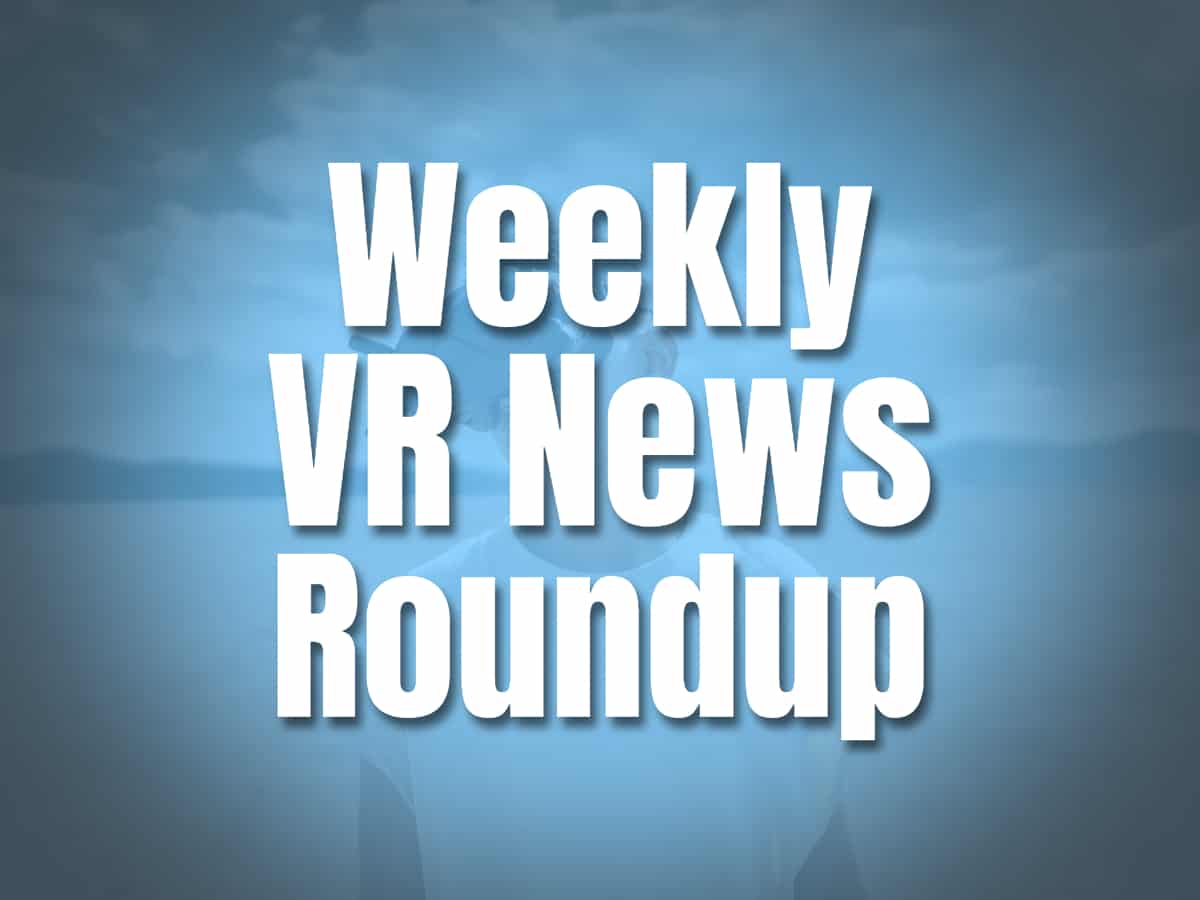 Virtual Reality News Roundup: VR Flakes October 2, 2021
Published
October 2, 2021
under
MORE
Welcome to this week's issue of the VR Flakes Newsletter. Our goal is to deliver the best virtual reality news from this week, all in one place. Get this delivered to your inbox every Saturday along with a surprise inside. Subscribe below on mobile or on the right if you're on a desktop.
In this week's roundup, we give you the latest developments from Facebook and HTC. Plus, the hottest games in VR this October that you shouldn't miss.
Facebook brings in M1 support for Mac users of Horizons Workrooms
Facebook launched its newest solution to team collaboration and remote workspace last month. Facebook Horizons features workrooms that enable VR users to work together with non-VR users in an immersive collaborative environment.
Added to the experience is the user's ability to bring one's computer into VR using remote desktop software. The feature supports Windows and Mac, however, it doesn't support the latest M1 chip on Apple's new devices.
Facebook once promised that it will bring M1 support soon. And so now, those who were having trouble with the compatibility of their new devices can update their software by redownloading it.
Additionally, you can have a virtual representation of your Macbook Pro and Macbook Air keyboards in VR. Quest has the ability to track the keyboards natively, giving a hyper-realistic experience of typing and using your Mac in the Horizon Workrooms.
What other integrations do you think are extremely useful to have in the Horizons Workrooms? The future of virtual teams is now a reality in VR.
Facebook on building the metaverse
In a blog post by Andrew Bosworth and Nick Clegg, Facebook's VP of AR/VR and VP of Global Affairs, they defined Facebook's clear vision about building the metaverse. Bosworth will have assumed the role of Facebook's CTO by next year to focus on their efforts on developing the metaverse.
In the blog, they refer to the metaverse as "a set of virtual spaces where you can create and explore with other people who aren't in the same physical space as you". They intend to spend 10-15 years making the metaverse a trustworthy platform, eliminating possible issues with the concept. More importantly, they intend to put all efforts to discover new opportunities and possibilities of its utilization in various industries.
Although many are anticipating seeing the whole concept come to fruition, Facebook confirms that metaverse will require more years of work and is not happening any time soon. It's a long-term project to build. Facebook admits that they can't do it alone and it's a project meant to pull the VR world together to create something great.
Spearheading this dreamy concept of the metaverse, Facebook has announced the funding of $50 million into XR programs and research. This will fund all efforts to create a metaverse and develop it responsibly. We'll hear more about metaverse in Facebook Connect set to happen on October 28th.
HTC Vive event is happening on October 14th
Mark your calendars on October 14 at 11 am ET. Everyone's invited. You can join the product event in VR or flatscreen devices. The event will take place on Engage, a social VR platform, and is likely to reveal a product that HTC has been hinting at.
With a common phrase "go with the flow", HTC has been dropping hints about a device they also refer to as "big news in a small package". Speculations say it could be the Vive Proton, but what is your best guess?
Song in the Smoke brand new trailer
Watch Song in the Smoke's new trailer before it hits major VR platforms next week October 7. This much-anticipated release has been delayed when it was announced to arrive in September.
Song in the Smoke is an immersive survival game, which involves combat using swords, as well as hunting and crafting. All these are in a unique masterpiece of graphics made by a legendary Japanese artist, Katsuya Terada.
The game will ship at $29.99, available on Oculus Quest, Rift, PSVR.
Resident Evil 4 VR new gameplay video
If you want the best look at the gameplay of the new Resident Evil 4, this will show you exactly what you're looking for. The game will launch exclusively for Oculus Quest on October 21st. The release of this horror survival game is one of this year's most anticipated releases.
We hope you enjoyed this week's VR Flakes. Tell us what you think about this week's VR news and exciting VR updates. Let's start a discussion here. We love to hear your feedback and comments.
More of the latest VR stuff coming your way next week. Ciao VR fam!