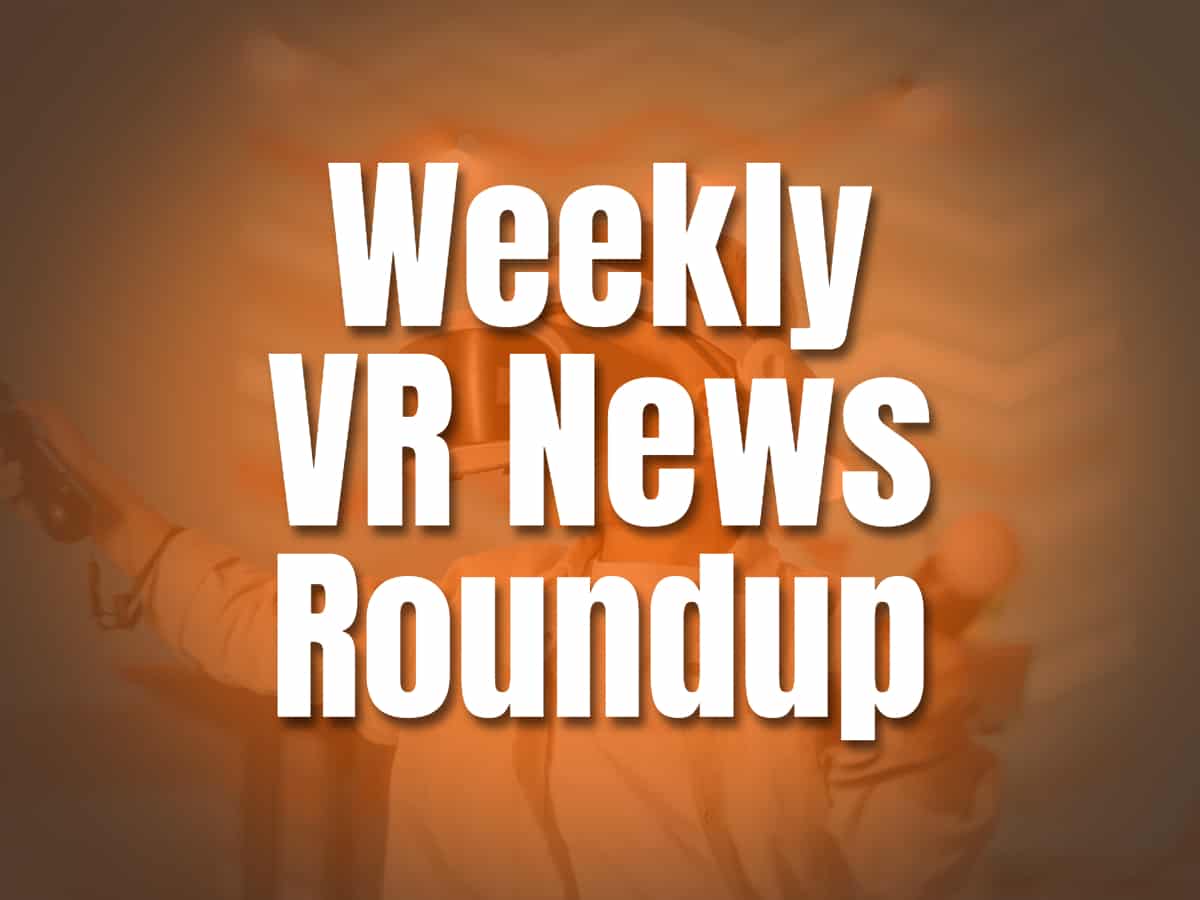 Virtual Reality News Roundup: VR Flakes October 22, 2022
Published
October 22, 2022
under
MORE
Welcome to this week's issue of the VR Flakes Newsletter. Our goal is to deliver the best virtual reality news from this week, all in one place. Get this delivered to your inbox every Saturday along with a surprise inside. Subscribe below on mobile or on the right if you're on a desktop.
The VR news roundup for this week will feature new VR hardware, accessories, and amusing games in VR. And let's not forget to include some eerie games for Halloween. Without further ado, let's dive in!
Shiftall reveals the MeganeX VR headset prototype
Shiftall recently took to Twitter an announcement of their latest prototype of the VR headset MeganeX. Shiftall is a brand of Panasonic. This VR headset was originally scheduled to be released by the Spring of 2022 but saw some delays in development.
And now they are finally ready to show a prototype with one major change from what was expected. Instead of releasing a standalone headset, the latest prototype shows it is highly likely isn't.
Along with the reveal of the prototype which the company said will have a covered sensor for a more refined look, Shiftall also gave us a glimpse of a StreamVR Tracking module attached to the top of the headset.
The addition will allow an option for users to use external tracking as an alternative to its default tracking. Included in the headset is an adapter that connects the tracing module and is also compatible with Valve index controllers.
Shiftall attends the AWE Europe 2022 conference where more information about the headset is revealed on October 20 and 21.
Soundcore Wireless VR Earbuds VR P10 for Meta Quest is compatible with other devices
Anker, a known electronics manufacturer owns the brand Soundcore which releases a wireless headphone solution made especially for Meta.
The wireless earbuds have a promising low latency. Thanks to Soundcore's LightningSync Wireless Technology which significantly reduces the latency between the device and the headset.
Latency has a big role in the gaming experience. Any misalignment between the audio and visuals would feel odd, especially in virtual reality, so low latency maintains everything in sync for a completely flawless experience. The audio latency is only at 30ms using these headphones.
The accessory was designed for Meta, but it also works with PC, popular VR game consoles, iOS, and Android mobile devices.
VR P10 is available for $99.99 on Amazon, Soundcore, and Meta's official webstore. It includes a charging case, earbuds, a USB-C dongle, 3-size ear tips, and a USB-C cable.
The latest Unreal Engine 5 renders look promising for VR
Realism is taking full circles, well almost for Unreal Engine 5. Features such as 3D geometry and lighting aren't fully developed for VR but recent renders show it is getting there. Unreal Engine 5 is a creation platform for game developers. Since Epic Games released this developer tool many confirmed this being used for game development including Fortnite and The Matrix Awakens, Redfall, and many more.
The most recent versions of Unreal Engine 5.1 and 5.2 appear to be working on Lumen for global illumination lighting and Nanite for micro-geometry to enable VR. This seems to be encouraging as VR game developers experiment with these features for VR games.
This tweet demonstrates realistic VR renders created with Unreal Engine 5. Judge for yourself.
Single controllers on Supernatural Fitness VR
The new Supernatural fitness VR update lets users play using just one controller. This is another custom feature that helps all sorts of people adapt their fitness needs with the workout they are doing in VR. Some other fitness VR apps already have this option, such as Beat Saber and Pistol Whip.
This one controller mode is useful for players with limb differences or temporary injuries. All existing songs have been updated with the option to use just one controller, not just the new ones like in Beat Saber.
Meta Avatar clothing store launching this year
The Meta avatar clothes store is scheduled to debut late this year, 2022. Midway through the year, Meta announced a new store for all avatar needs. As the company ramps up its work toward the next generation of avatars representing individuals in the virtual realm, the avatar store has been highlighted again during the Meta Connect 2022 and announced a 2022 release.
Top brands and sports-related brands will be featured in the store, which Meta is striving to partner with to make shopping more enjoyable for online customers. They want to offer options for various consumers' apparel preferences and styles. Among the most popular fashion brands, today in the Meta Avatar store are Balenciaga and Prada.
One of the features they want to implement is the virtual shopper's ability to wear the clothes they choose in VR wherever they go. Thus, users may wear them anywhere, not just on the Meta platform.
Shop Halloween costumes using Snapchat
Users may now play on numerous Halloween costumes thanks to an AR experience that Snapchat launched in collaboration with Disguise Inc. Users can choose the perfect costume for them with the help of Snapchat's try-on feature. Costumes from the Harry Potter, Minecraft, Cobra Kai, The Office, Ghostbusters, Chucky, Power Rangers, and Transformers franchises are among the variety of options.
"Disguise is excited to partner with Snapchat this year to bring these Lenses to life. We have enlisted some of our top licensors to help us create an enjoyable try-on experience for customers and fans. All Lenses will also have a direct line to purchase if you like what you see! ", remarked Stephen Berman, CEO of JAKKS Pacific.
You can try on virtual Halloween costumes now using the Snapchat app, which is available for free on iOS and Android. . Simply do a search for "Disguise Costumes."
Moss Book II surprise release on October 20th
Quill's adventures continue as Moss Book II launches on PC VR. One of the awaited titles to come in SteamVR, the wait is finally over. The VR game launched unannounced on October 20th. Moss Book was first released back in 2018.
Moss: Book II is $30 on SteamVR and can be bundled with the original game for $42. Moss: Book II was first released on PS VR and has gained good feedback.
Check out these VR games for an early Halloween treat
The following games are available on Meta Quest, SteamVR, and PSVR.
The Exorcist: Legion updated
The Walking Dead: Saints & Sinners
Wraith: The Oblivion- Afterlife
Blair Witch
Five Nights at Freddy's: Help Wanted
The Room VR: A Darkmatter
Lies Beneath
Meta Quest & Rift
Resident Evil 7: Biohazard
PSVR
Hellblade: Senua's Sacrifice VR Edition
SteamVR
In Death: Unchained
That concludes another installment of VR Flakes. That was fun! We hope you enjoyed being always up to date with all the latest stuff in the VR community that we all wouldn't dare miss. Next week, expect more significant news in the virtual sphere. See you here next week. Ciao, VR friends!