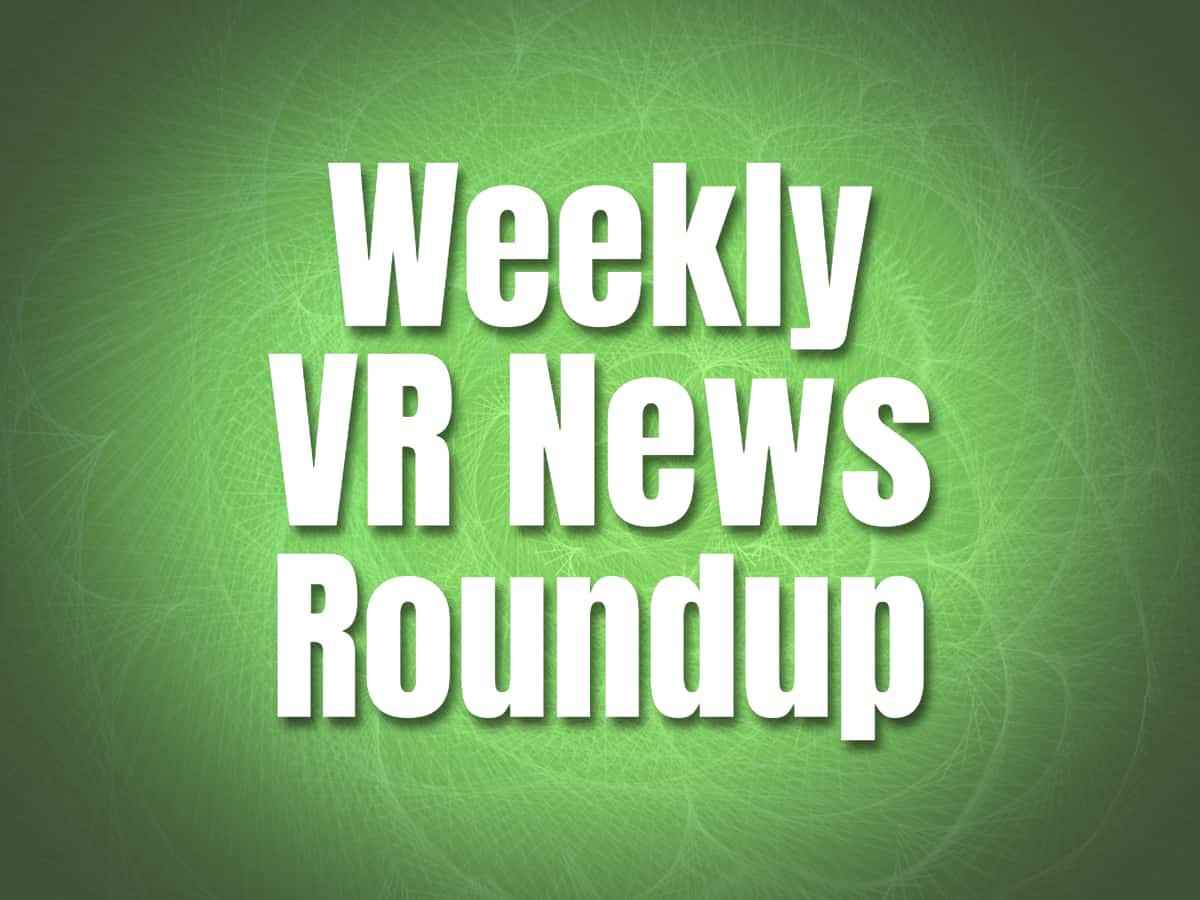 Virtual Reality News Roundup: VR Flakes October 23, 2021
Published
October 23, 2021
under
MORE
Welcome to this week's issue of the VR Flakes Newsletter. Our goal is to deliver the best virtual reality news from the week, all in one place. Get this delivered to your inbox every Saturday along with a surprise inside. Subscribe below on mobile or on the right if you're on a desktop.
In this week's roundup, let's talk about some of the most talked-about subjects making the rounds in the tech industry, and we'll offer you even more excitement as we uncover new VR experiences and upgrades worth checking out together.
Facebook is increasingly immersed and committed to the creation of metaverse
A hot topic today is the social media giant's plans of rebranding the company. This news has been widely shared on social media and everywhere leaving many confused. Why? We anticipate answers and possibly a reveal on this year's Facebook Connect happening on October 28th.
Facebook is more than simply a social media behemoth. This year proves that the company is also on top of its game in VR. With the launch of Oculus Quest 2, a global leader in VR headsets, we discovered that there is more that Facebook can offer as an inventive leader in creating better immersive experiences.
Facebook is now having its eye fixed on creating the world of metaverse. The company is so committed to it that it may change its branding to something that spells more metaverse and less on what people have always known them to be.
The company is not only about to change its branding, it is expected to change the rules of the game. Now we are even more curious about where they are heading. They can't talk enough about the metaverse lately. What is this metaverse for them? And where does this lead the company to?
The company just announced Monday this week that it is going to enlist 10,000 hires across Europe Union to help make their vision of the metaverse happen. There is a major expansion going and so we expect major changes too.
VR creates a positive impact on the world
VR keeps making different possibilities. It transcends different worlds to create a better world in real life. VR today is not only about improving experiences in VR. Sometimes an immersive experience means touching more lives.
Hope for Haiti uses VR last Wednesday to raise awareness and funds for the victims and devastation created by the earthquake. In the experience, participants were able to tour around a partner school in Haiti. They can raise the flag or explore beyond the school's vicinity to see wildlife.
Meanwhile, another new heart-touching unique experience is currently in VR. Z3VR and Lucas Rizzotto created Voices of Inspiration. The experience involves cancer patients from Saint Jude Hospital and astronauts of Inspiration4. Inspiration4 has the first all-civilian space flight crew.
In the experience, participants float to the skies to explore different environments. While exploring these environments, they'll find questions asked by the Inspiration4 crew for which patients' voices will be heard answering them giving them heartfelt advice and motivation. We can also find artworks made by the patients in the experience.
New experiences to try in VR
Cosmic Sugar: A relaxing art game in VR
For those who love art and find it relaxing, this is for you. Find out how VR can amplify the experience of relaxation and art appreciation by giving you the experience of manipulating the cosmos and sculpting light with your hands. Try Cosmic Sugar here.
Squid Game in AR!
Have you tried these killer face filters on Snapchat? Try Don Allen's Squid Game Lens. This Snap ens Studio tool can instantly transform you into one of the guards.
Another one to try is FOODI DAN that can turn you into the frontman. Regina Jasmine is the one to check out if you want to be that creepy doll.
Game developer Purple Yonder will bring Little Cities in VR in 2022
Here's a new game in the making that is expected to satisfy city builder fans. City building gets better as we can anticipate experiencing it in VR. Little Cities is a city-building simulator game expected to arrive in Spring 2022 on Oculus Quest headsets.
That's all for now! This week's VR Flakes were fun, we hope you enjoyed them. Let us know what you think about this week's VR news and interesting VR updates. Let us start a conversation here. We'd love to hear your ideas and feedback. Next week, you'll receive even more cutting-edge VR content. Ciao, VR family!