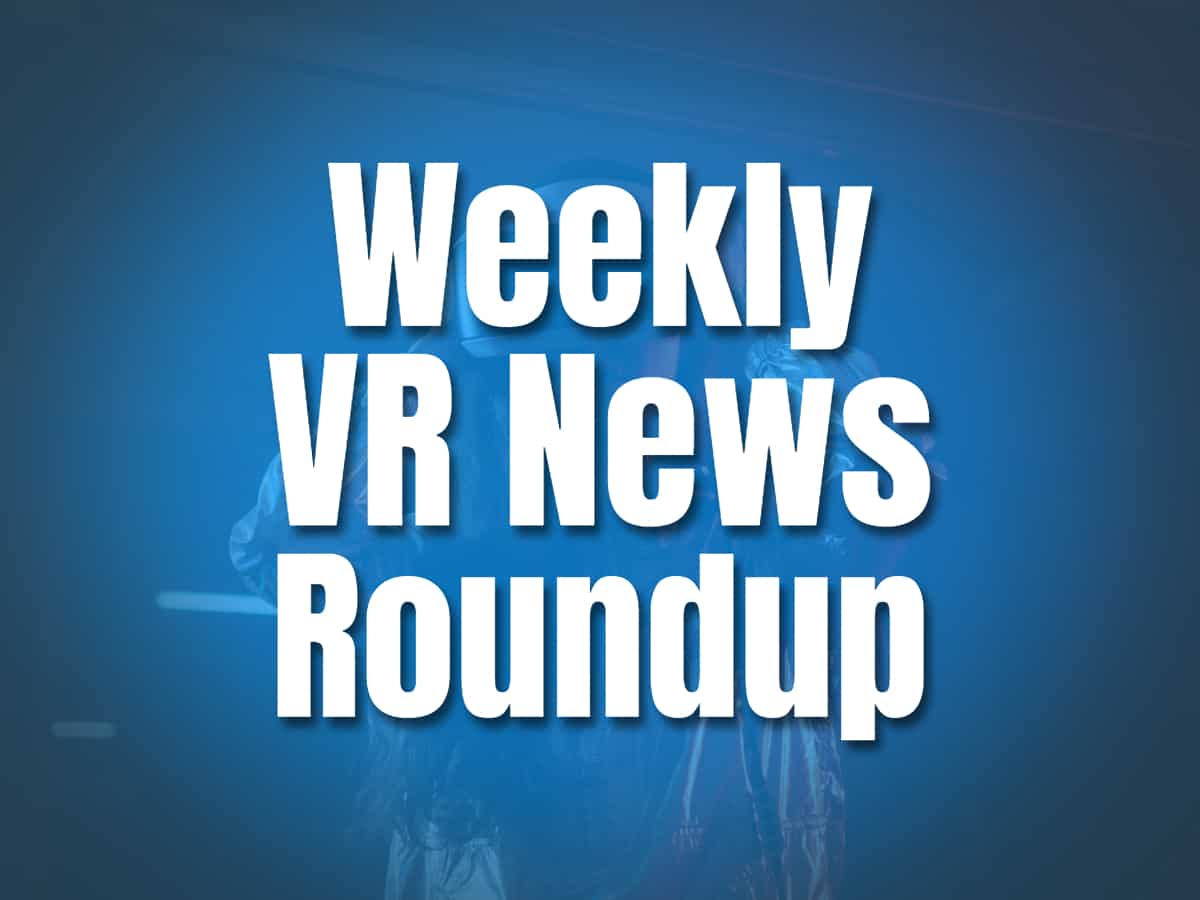 Virtual Reality News Roundup: VR Flakes October 29, 2022
Published
October 29, 2022
under
MORE
Welcome to this week's issue of the VR Flakes Newsletter. Our goal is to deliver the best virtual reality news from this week, all in one place. Get this delivered to your inbox every Saturday along with a surprise inside. Subscribe below on mobile or on the right if you're on a desktop.
The roundup for this week has a number of newsworthy developments in the virtual reality realm. In this week's roundup, we'll discuss cutting-edge innovations that use virtual reality to deliver practical answers. In addition, we'll discuss the upcoming release of new controllers. Also, remember to take advantage of the current Quest and Steam promotions. All these and more, so let the fun begin!
VR wine tasting using a handheld olfactometer on HTC Vive
Stockholm University has been testing the viability of VR technology being used to enhance the human olfactory experience.
You can mount the Nosewise Handheld Olfactometer (NHO) on an HTC Vive controller. Other scent-based VR technologies, some of which are tied to the headgear itself already exist. This is not the first. Being fastened to the controller enables applications that entail VR subject interrogation and scent testing.
NHO also allows users to manipulate the device with hand movements to produce more realistic results, including varying intensities of the scent through venting or moving it closer or further away from the nose.
The technology was used in a demonstration of wine tasting with a group of people. Clove, blackcurrant, raspberry, cocoa, pineapple, almond, grapefruit, and pear are among the scents that were used on the four different difficulty levels of the test.
The release of the smells is triggered by the controllers and the participants' answers are submitted by choosing their responses among the virtual circles in VR.
Learn more about the details of the study here.
VR solution for substance abuse
Indiana University School of Medicine has made a significant effort to utilize VR technology to aid people who are suffering from substance abuse. How?
In the study, participants were presented with two versions of themselves in VR. With virtual reality's capability of rendering realistic scenarios and providing an immersive experience for the participants to feel they are real, participants were able to experience two lives. One with their future recovered self and one with their SUD-future self. This is a 15-year progression with each participant having their own avatar. It has their voices and does an interactive monologue.
After the VR experience of meeting their future selves, they received rendered images daily of their recovering selves.
The result? Of the 21 participants who received VR treatment, 18 remained sober for at least a 30-day period.
To learn more about this study, read here.
VRChat reveals a beta version of new motion controllers for Quest
VRChat reveals new hand and finger motion controllers for Meta Quest 2 and Quest Pro on October 26th. This would give the option to Meta Quest 2 and Quest Pro users to ditch the handheld controllers.
Using only hands and fingers, users can make pinching gestures to interact with the UI. All of these without pressing any buttons or physically touching any triggers using the default controllers.
Currently, hand tracking, and finger tracking are at the experimental stage. Open beta testing for 2022.4.1 has begun. Here are the rest of the most recent development updates that VRChat provided on October 27.
HaptX's first commercial product HaptX Glove G1 on pre-order
HaptX will be releasing its first commercial product for mass selling, with good deals for organizations if they order in a bundle. In 2021, HaptX released true contact haptic technology with HaptX DK2 gloves. This was available for enterprises.
HaptX Glove G1 was designed for organizations to make the most of haptic technology. Features include wireless mobility and multiplayer collaboration. The glove is comfortable to wear and comes in different sizes: small, medium, large, and extra large. It provides realistic touch and fits the wearer like a conventional glove.
HaptX Glove G1 is now available for pre-order at $5,495. For a limited time, organizations can purchase a bundle of four sizes for $4,500 each.
"Too often, we see enterprise and industry leaders resort to using game controllers for interacting with business applications in the metaverse." Michaels adds, "Organizations developing their metaverse strategy now have a solution for touch feedback so effective, their jobs can depend on it.", Joe Michaels, Chief Revenue Officer of HaptX, said in the press release.
Meta Quest Pro Full Light Blocker on pre-order
Meta Quest comes with partial light blockers which allow users to engage with their surroundings while in VR. Aside from that, Meta Quest also releases some premium accessories. It includes a full light blocker which is now ready for pre-order.
The accessory will fully block your peripheral vision if you are looking for full immersion in VR. It will be available for purchase on November 22, but you can pre-order it now via Meta Store.
Popular and anticipated VR games' latest updates
Demeo Mixed Reality update
The popular game Demeo released its latest update on October 25th. Utilizing Quest Pro's color passthrough technology, the game can now be played in full color and you can view your room in full color as opposed to what used to be in monochrome.
Quest 2 and Quest Pro now support playing Demeo as a passthrough AR immersive VR tabletop game.
Firmament delayed
Makers of the game Myst announced yet another change to the planned release of the game Firmament. The game was originally planned for release in July 2020. Now Cyan Studio confirmed it is being moved for the Q1 2023 release.
Firmament is said to be an ambitious game for a studio like Cyan. Here's a preview of the much-awaited game which received a positive response during its Kickstarter. Hopefully, we'll see Firmament in broad daylight early next year.
Hubris PC VR launches this December
This Sci-fi adventure game doesn't need much wait anymore because it is officially launching this December 7th of PC VR for $40.
In Hubris, you take on the role of an Order of Objectivity recruit who has been given the task of traveling to a twin planet in search of agent Cyana. Shooting, swimming, climbing, jumping, and resource recovery are all required in the game. There is also crafting involved. By 2023, versions for PSVR, Quest, and other significant platforms are anticipated to be available.
Halloween sales and discounts
Steam
Paranormal Activity: The Lost Soul
80% discount
Price now: $6 from $30
The Walking Dead: Saints & Sinners
45% discount
Price now: $22 from $40
Arizona Sunshine
50% discount
Price now: $15 from $30
After the Fall
50% discount
Price now: $20 from $40
Five Nights at Freddy's: Help Wanted
50% discount
Price now: $15 from $30
Quest
Myst
40% discount
Price now: $17.99 from $29.99
After the Fall
30% discount
Price now: $27.99 from $39.99
Resident Evil 4
20% discount
Price now: $31.99 from $39.99
The Walking Dead: Saints & Sinners
30% discount
Price now: $27.99 from $39.99
Waltz of the Wizard
40% discount
Price now: $11.99 from $19.99
This concludes this week's VR Flakes. We hope you enjoyed this one until the next. We are happy to share all of these juicy tidbits in VR. Let us know what you think of this week's noteworthy announcements and innovative VR developments. Let's have a conversation here. Your opinions and comments are always welcome. Coming your way next week is more of the hottest VR technology. Ciao VR family! Until the next VRNews roundup!