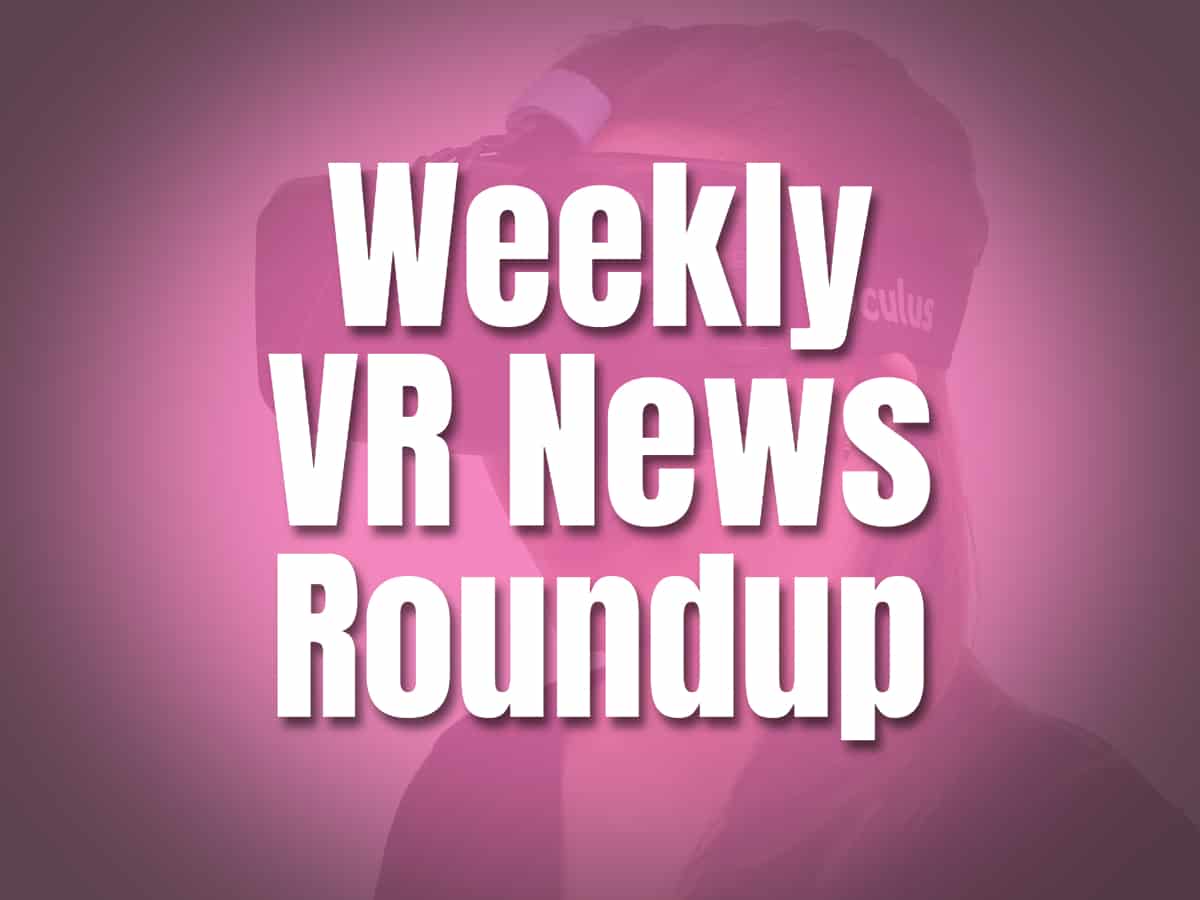 Virtual Reality News Roundup: VR Flakes October 9, 2021
Published
October 9, 2021
under
MORE
Welcome to this week's issue of the VR Flakes Newsletter. Our goal is to deliver the best virtual reality news from the week, all in one place. Get this delivered to your inbox every Saturday along with a surprise inside. Subscribe below on mobile or on the right if you're on a desktop.
It's been a busy week in VR, and we're here to bring you the most significant news in the VR space this week. With Facebook's outage to advances on their social VR platform and more, we bring you the latest on what's going on.
Facebook outage halts Oculus services
Oculus.com is one of the Facebook-related websites that went on a downtime last October 4th. The outage lasted for more than 6 hours and affected Facebook, Instagram, Whatsapp, including the Oculus platform. Attempts at accessing the company's websites showed an NXDOMAIN error which means the domain does not exist. Oculus device users were able to access installed apps except those using Oculus Cloud Storage.
Everything went back to normal at around 3:00 pm PDT and the company announced that they are coming back online at 3:33pm via Twitter.
Chief Technology Officer Mike Schroepfer said that it is due to a networking issue and said no further. Reports gave additional information that it was caused by a routine Border Gateway Protocol, an update that went wrong. New York Times also reports that the outage affected employees of Facebook unable to gain physical access to some of their buildings because badges won't work to open doors.
Facebook Engineering soon assured users in their blog that no user data was compromised during the outage. Read their official statement here.
Facebook Horizons gets a new name and $10 Million boosts for creators
What better moment than now to rename and focus on heating things up for Facebook's social VR platform? Facebook believes the new name, Horizon Worlds, better reflects what it is now and what it is created to be.
Last year, an invitational beta test invited chosen users to develop worlds within the platform. It has now developed into a community of virtual worlds where users may explore, engage, and collaborate on building games and activities on the platform.
Now, Facebook intends to keep the world developing into something massive by rewarding and encouraging creators and developers to build more on the platform. Facebook pulls $10 million in funding to support bigger and better worlds in the new Horizon Worlds. Facebook will be distributing the funds through competitions, developer funding, and accelerator programs.
$500 AR-VR hybrid headset kickstarts this week
French startup company Lynx started its campaign for its upcoming hybrid headset Lynx R1 this week. This ambitious device which tags itself as the ultimate AR+VR headset is an all-in-one hybrid standalone headset.
In July of this year, the company announced a change in approach. The device, which was originally projected to cost $1500 and be targeted at enterprise customers, is now likely to cost significantly less for consumers. The hybrid device is likely to cost roughly $500 when it is released. It is scheduled to arrive in April.
VR in action: VR used to raise funds for Haiti
Hope for Haiti and VR firm FXG are teaming together for a live VR fundraiser dubbed "Inspiring Hope: An Immersive Virtual Reality Experience in Haiti" to help rebuild Haiti. The event, which will take place on October 6th, aims to raise an ambitious $50,000 for earthquake assistance.
In August, a massive 7.2 magnitude earthquake rocked Haiti's southern region, causing numerous deaths and injuries as well as substantial damage to different schools around the country.
The virtual reality event will take place on hic et Nunc and OpenSea. Join the event with a personalized avatar. Interact with the artists and participants. By attending the event, you will be able to bid on a variety of great NFT artworks created by well-known NFT artists. You may also contribute by making a donation.
New clothing option for Ready Player Me
Check out VR's newest wardrobe choice. Ready Player Me elevates your virtual reality experience to a new degree of personalization for your avatars. You may now try on another well-known brand that has joined VR. New Balance is their newest partner, bringing a new pair of great sneakers into VR. You may also design a 3D model of Team New Balance Manchester athlete Jonny Mellor in addition to your own avatar.
That's all for now! This week's VR Flakes were fun, we hope you enjoyed them. Let us know what you think about this week's VR news and interesting VR updates. Let us start a conversation here. We'd love to hear your ideas and feedback. Next week, you'll receive even more cutting-edge VR content. Ciao, VR family!