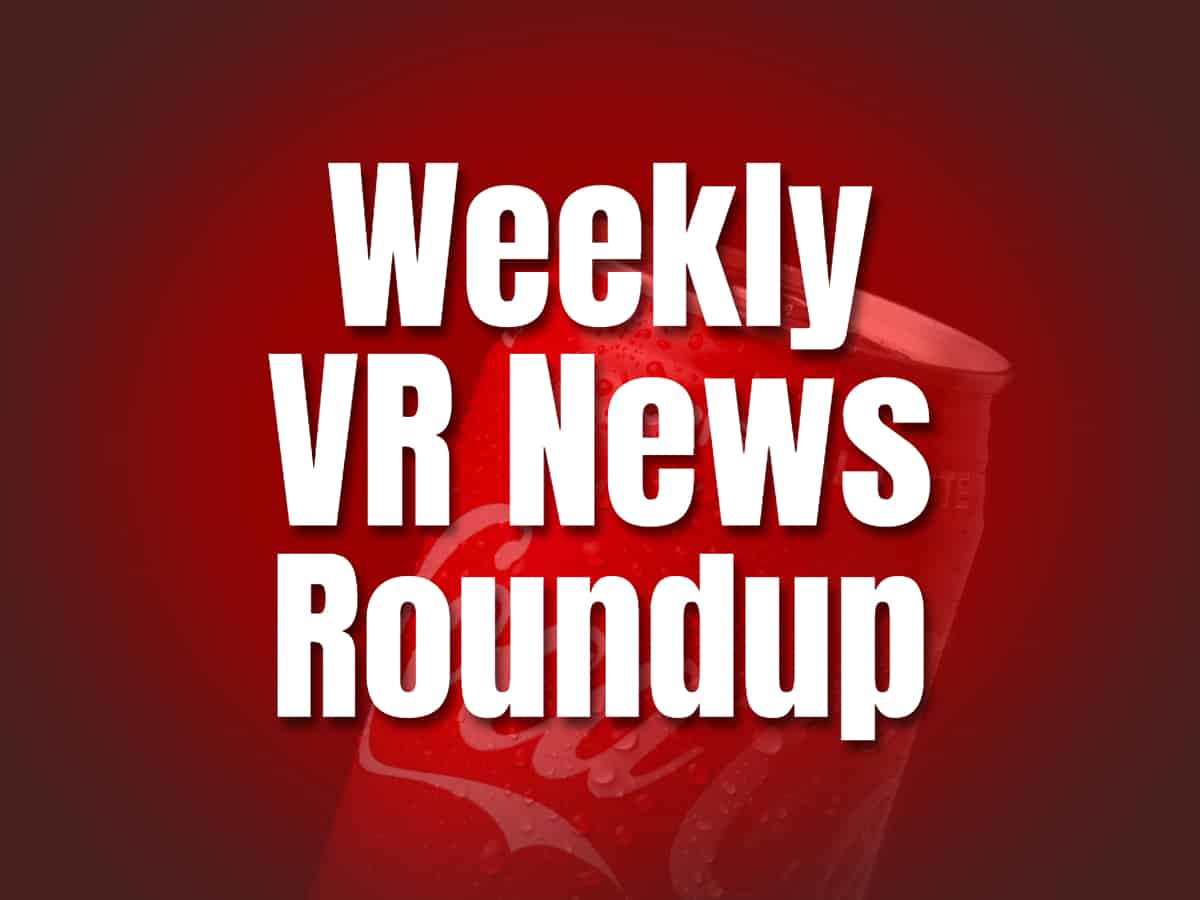 Virtual Reality News Roundup: VR Flakes September 10, 2022
Published
September 10, 2022
under
MORE
Welcome to this week's issue of the VR Flakes Newsletter. Our goal is to deliver the best virtual reality news from the week, all in one place. Get this delivered to your inbox every Saturday, along with a surprise inside. Subscribe below on mobile or on the right if you're on a desktop.
The roundup for this week looks at incredible developments from the leading VR headgear manufacturers, including Varjo, Meta Quest, and HTC. Additionally, there are some fantastic announcements about well-known organizations and businesses who are embracing augmented reality and building worlds we haven't yet seen. We have some exciting news from Disney and Coca-Cola. This week's VR roundup includes all of these and more. So let's go!
Varjo's Series D Funding reached $40M
Many people were surprised by Varjo's most recent attempts as they tried to expand beyond enterprise to provide consumers with premium headsets. Now, (not so) average consumers can purchase Aero VR. Target customers for the headsets are professional VR users and enthusiasts.
Varjo, a leading enterprise-focused brand announced that it has reached the $40 million mark for the Series D funding for the development of Varjo Reality Cloud software. The said project has a goal of ultimately achieving life-like experiences in the industrial sphere of XR. Varjo now has total funding of $162.5 Million since they started in 2017.
Series D funding includes stakeholders EQT Ventures, Atomico, Volvo Car Tech Fund, Lifeline Ventures, and the world's largest electronic manufacturer Mirabaud and Foxconn.
Quest 2 refresh rate update
Last year, Quest began an experimental phase to improve the refresh rate on the platform. It was before then set per app by the developers. In 2021, 120Hz mode was added.
This week, Quest 2 made an official announcement via John Carmack's Twitter statement that the 120 Hz is no longer experimental.
"120 fps has been an "experimental feature" on Quest 2 for a long time, and we are finally going to make it default-on. Any app that plays 60 fps video should consider 120 fps display -- it avoids the flicker of 60 fps display, and makes imperfect release tempo less harsh."
VIVE Focus 3 Eye Tracker and VIVE Focus 3 Facial Tracker Released
This week, HTC Vive has revealed two amazing peripherals for the Vive Focus 3 headset. This includes the Eye Tracker and the Facial Tracker. Both are aimed at different uses in different sectors and professional use.
The Vive Focus 2 Facial Tracker has the following features:
Meanwhile, the second peripheral Vive Focus 3 Eye Tracker has the following features:
The Facial Tracker is currently priced at £83 and the Eye Tracker at £216.
Coca-Cola creates a new musical Dreamworld
Coca-Cola in partnership with Tomorrowland will be bringing one of a kind musical experience to AR. You can use the mesmerizing sounds of well-known Tomorrowland performers like Cellini, KC Lights, Vintage Culture, and Martin Garrix to build your own unique Dreamworld while in Coca-Cola Dreamworld.
The idea of Coca-Cola to build a world based on their new limited edition flavor was brought to life thanks to Niantic's 8th Wall WebAR technology. A gamified musical experience that fits in well with the appearance and atmosphere of Dreamland brings this envisioned virtual world to life. Visit here if you're ready for the experience.
Disney VR Arcade in Shanghai opens
A new VR entertainment venture by SoReal is currently debuting at the Shanghai Disneyland in China. This experience includes a holographic VR arcade.
There are two floors in the VR SuperSpace by SoReal. It offers engrossing experiences like floating in space and riding a motorcycle in virtual reality. These are on the first floor, and on the second floor, guests can enjoy a film-based experience from The Monkey King series.
These are on the first floor, and on the second floor, guests can enjoy a film-based experience from The Monkey King series.
Starting on September 10th, the SoReal VR SuperSpace in Disneytown's Lakeshore will be accessible to the general public.
New VR Games to check out this weekend
Check out some of these fantastic games. While some of them are currently under development and have been confirmed, others are already available for VR experience.
Primal Hunt
A prehistoric dinosaur hunting simulator VR game.
What the Bat
A peculiar but approachable VR game with a variety of hilariously ridiculous scenarios.
Cave Digger 2: Dig Harder
The follow-up to Cave Digger takes players on an underground adventure
That's all for now! This week's VR Flakes were fun, we hope you enjoyed them. Let us know your thoughts about this week's VR news and interesting VR updates. Let us start a conversation here. We'd love to hear your ideas and feedback. Next week, you'll receive even more cutting-edge VR content. Ciao, VR family!