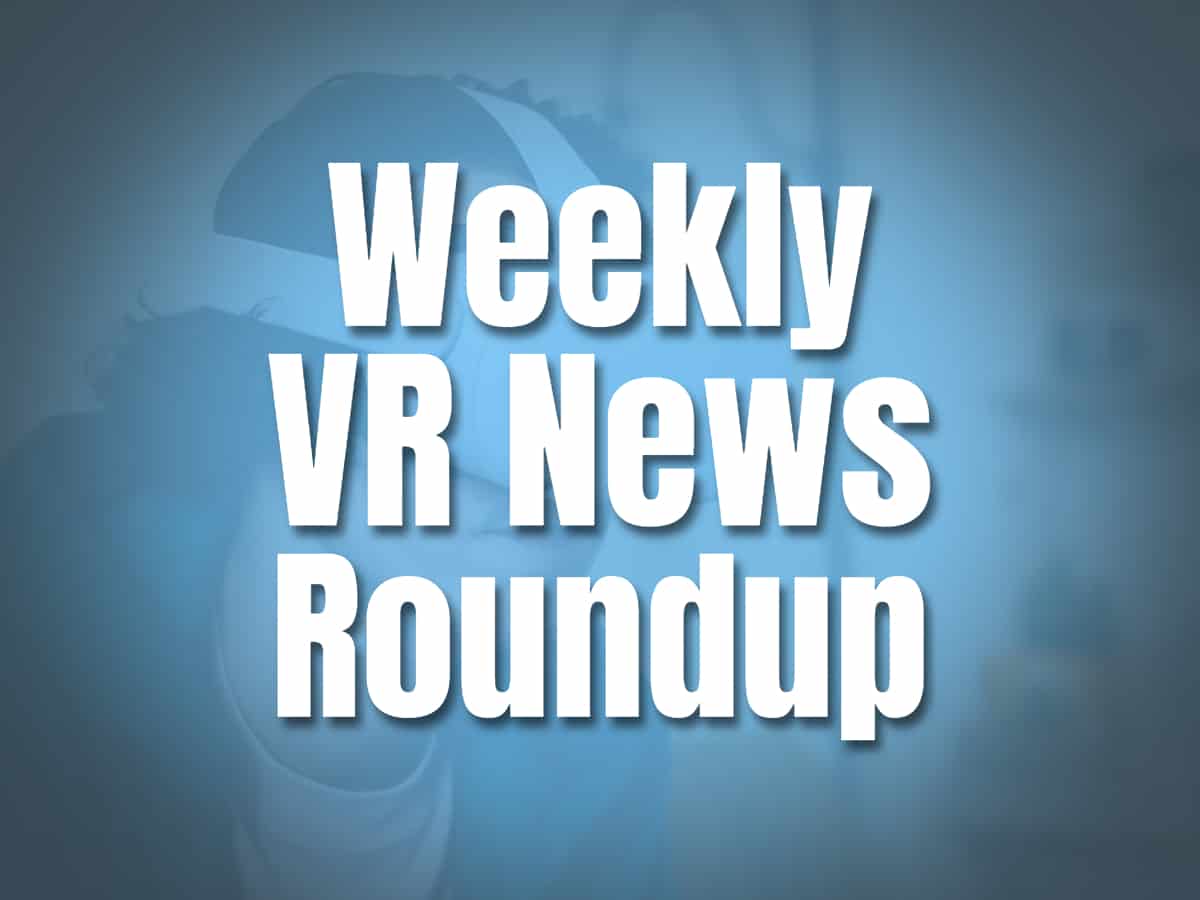 Virtual Reality News Roundup: VR Flakes September 11, 2021
Published
September 11, 2021
under
MORE
Welcome to this week's issue of the VR Flakes Newsletter. Our goal is to deliver the best virtual reality news from this week, all in one place. Get this delivered to your inbox every Saturday along with a surprise inside. Subscribe below on mobile or on the right if you're on a desktop.
In this week's roundup, let's talk about the most recent AR developments and the efforts of big-name corporations to advance the technology in the market. This week, we'll also provide you with the most recent VR game updates.
Facebook has revealed the new features of their Ray-ban smart glasses
First and foremost, there is nothing to see here if you are looking for some AR VR developments. However, this could be the start of some really cool new wearable headgear in the future. By collaborating with Ray-ban, Facebook achieves a breakthrough in releasing wearable technology that can be worn on a daily basis. Compared to existing AR VR headsets that are bulky and definitely can't be worn for the fun of it, Ray-ban smart glasses give the masses the chance to actually enjoy wearing technology.
Officially named Ray-ban Stories, these smart glasses have a kind of functionality aimed at media sharing and social media. Capture and share stories on Facebook using the smart glasses key features below.
With these, you can listen to music and apps. Connect to your phone and make a call. Share your video and image captures on Facebook. It is also possible to share on other social media platforms by using the Facebook View companion app.
Ray-ban Stories smart glasses are available in Ray-ban's most popular and well-loved designs of all time. They are available as a Wayfarer, Meteor, and Round. Choose from five different colors. Plus, you can choose from 3 different types of lenses: regular, polarized, and transition lenses. Stylewise, you can choose how you wear these high-tech sunglasses.
Let's talk about price and availability. Ray-ban Stories launched very recently, September 9th. It is currently available in the following countries:
The price starts at $299. Price changes depending on the lenses that you decide to get. Polarized lenses start at $329, while transition lenses start at $379.
If there is one great statement that this is telling the world today is that the world is ready to wear cool smart devices on a daily basis. Our view of the world significantly advances as technology becomes part of our style and lifestyle.
With augmented reality technology appearing to be a big tease this year, Apple is one of the big names we're expecting a lot from. Despite their history of canceling anticipated projects, we remain optimistic about what they can bring to the table.
Check out Apple's announcement page here. The page shows the Apple logo which can be viewed and manipulated in AR view using an iPhone. On a closer look, focusing on the logo, a portal reveals floating numbers 9.14. If it is not hinting the event is doing a big AR reveal, we don't know what it is.
I Expect You To Die 2 heats up sales in just one week
From the newest reveals and announcements, let's move on to celebrating a new milestone achieved by a VR game title expected for success. Coveted game developer Schell Games reached more than $1 Million in revenue in one week since the game's release this August. The game was the most popular on both the Oculus and Steam platforms.
I Expect You to Die 2 is a sequel to the original puzzle game, which was released in 2016. In comparison to the first game, it earned more than $3 million in sales over two years on PC VR and PS VR, and another $1 million when it launched on Oculus. Reaching a million dollars in revenue in a single week is a significant achievement in the VR industry. It not only demonstrates the game's accomplishment but also how encouraging the VR industry is today for game developers.
Featured Games this Week
Let's talk more about VR games. Here are some more VR games to look into and keep an eye on. Check them out and tell us what you think.
Shang-Chi Blade And Sorcery Mod
Blade and Sorcery Mod allows you to play the hit Marvel film "Shang-Chi and the Legend of the Ten Rings." in virtual reality. Experience amazing physics-driven combat and wield powerful weapons as seen in the film.
Unplugged: Air Guitar in VR is coming soon
If you are thinking that it's just another music game, you are probably wrong. Unplugged is the newest Guitar Hero using the latest finger tracking technology VR has to offer. Tell us if that doesn't make it way better. Watch the newest gameplay and sneak peek into the details of the game.
Custom Difficulty for Sniper Elite
Sniper Elite receives a new patch that adds more customization options and other features. This will allow you to change the difficulty in general and the options for aim assist, bullet drop, and bullet wind. There are new options and settings available. New graphic options have also been added to PC VR.
That's it for this week's VR Flakes. We hope you liked the latest news in the AR VR world. Tell us your thoughts about them in the comments below. More VR news coming your way next week. See you here again for another week's roundup. Ciao VR fam!