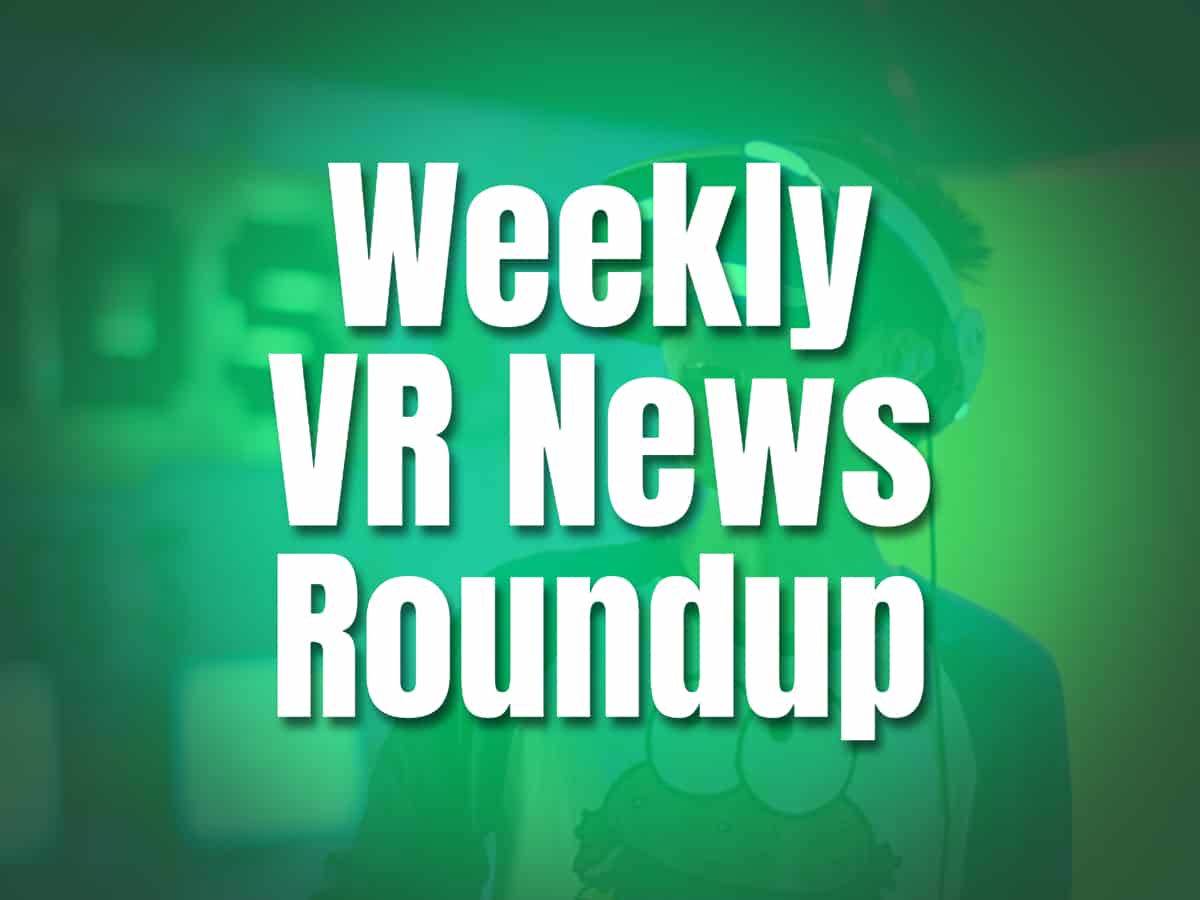 Virtual Reality News Roundup: VR Flakes September 17, 2022
Published
September 17, 2022
under
MORE
Welcome to this week's issue of the VR Flakes Newsletter. Our goal is to deliver the best virtual reality news from this week, all in one place. Get this delivered to your inbox every Saturday along with a surprise inside. Subscribe below on mobile or on the right if you're on a desktop.
The VR news round-up for this week is a feast for all of you AR and VR gamers. We'll get a sneak glimpse at PSVR 2 and its features now that PlayStation VR 2 generated so much hype last week with its fantastic news. Not to mention the PSVR's assurances that the new gadget will support a never-ending supply of thrilling games. Discover more about them and more in this week's VR news roundup. Let's get rolling.
PlayStation VR 2 Hands-on
Hands-on videos of the new PlayStation VR 2 are now out in the wild. PlayStation VR 2 is one of the most anticipated VR headsets today. The new device is not a standalone device like the Meta Quest 2, but is lightweight and has pretty interesting built quality and features that works remarkably well with Sony's high-quality games. Some of the features include passthrough technology, eye tracking, VR haptics, and more.
The headset is expected to be released next year. There could still be some changes to the prototype shown by Sony PlayStation last week for any improvements they see fit. For now, we see what it can do and anticipate better VR gaming enjoyment using the PSVR 2.
Announced Games for PSVR 2
Alongside the hype of the first look at PSVR 2, many may want to know which games are confirmed to be enjoyed with this next-generation PlayStation VR headset. And here's the list of announced games that you can play on a PSVR 2.
Star Wars: Tales from the Galaxy's Edge
Resident Evil Village
Resident Evil 4
Demeo
No Man's Sky
The Walking Dead: Saints & Sinners Chapter 2
Among Us VR
Ghostbusters VR
Samurai Slaughter House
Horizon Call of the Mountain
Low-Fi
Alvo
Firewall Ultra
Firmament
Requisition VR
Pico 4 launch date revealed
Taobao has released a live preorder listing of Pico 4 VR. After the Pico Neo 3 release, many are expecting the next device teased by ByteDance. Although they did not officially announce Pico 4, it was nevertheless expected to come. Pico 4 is believed to be released globally unlike the Pico Neo 3 which was released in the Asian market and has limited offerings in the European market.
The price on the live preorder page states ¥9999 but they have indicated that the true price will be announced on September 27th. Pico 4 VR has two variants: 128GB and 256GB similar to the offering of Meta Quest 2
Real-world 3D scanner peel 3 and peel 3.CAD launched
Meanwhile, new tech launched by the company peel 3D redefines hyper-realistic capture of the real-world environment into 3D models for VR and AR. Peel 3D is a company focused on creating professional-grade 3D scanners. The company has decided to develop easy-to-use scanners called peel 3 and peel 3.CAD.
The 3D scanners are supported with scan to CAD technology. No matter the user's level of expertise, it has an ergonomic design and uses haptics to produce high-resolution scans. It scans the real-world environment to translate exact images and measurements into a 3D model that can then be utilized in VR and AR.
Peel 3 is priced at $8490 and peel 3.CAD is priced at $11,990. Learn more about the products here.
AR/VR games and Game mods to check out this weekend
NFL PRO ERA
Available on Quest 2 & PS VR
Drop Dead: The Cabin
Upcoming on Quest 2
Marvel World Of Heroes
Upcoming AR mobile game on Android and iOS
Stray VR Mod
Available on PC VR
That concludes another installment of VR Flakes. That is entertaining! We hope you enjoyed learning about the latest AR/VR developments this week. Any thoughts about this week's VR happenings? Just comment down below. Next week, you may expect more exciting news that the VR community cares about. Next week's roundup will be posted here. See you here again. Ciao VR friends!