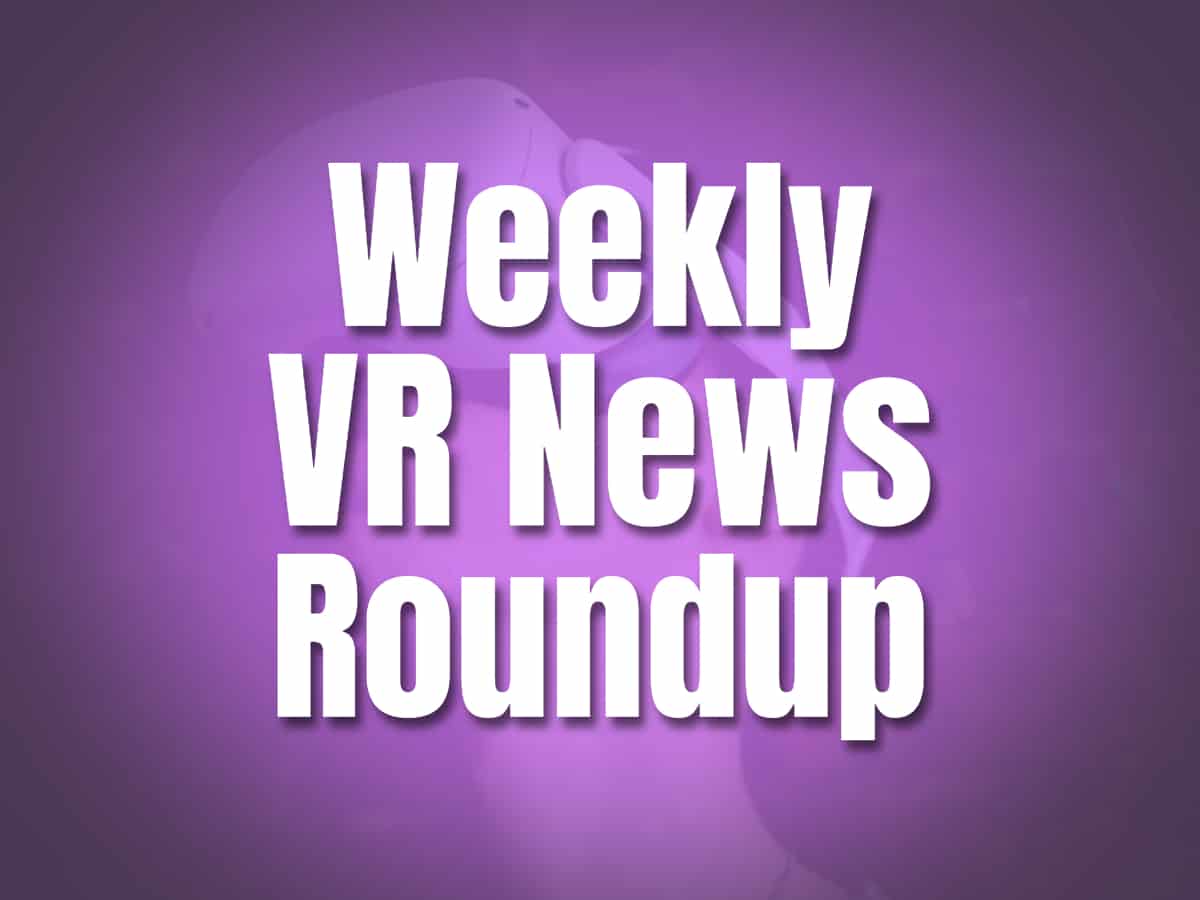 Virtual Reality News Roundup: VR Flakes September 18, 2021
Published
September 18, 2021
under
MORE
Welcome to this week's issue of the VR Flakes Newsletter. Our goal is to deliver the best virtual reality news from the week, all in one place. Get this delivered to your inbox every Saturday along with a surprise inside. Subscribe below on mobile or on the right if you're on a desktop.
Hello there, VR fans! This week's VR News roundup includes teasers, rumors, and updates on the biggest names and game-changers in the VR world. Here is your weekly VR Flakes, keeping you up to date on the major events in the world of VR today.
What's the latest on Apple AR/VR development
If you're wondering the same thing, you're not alone. Apple's AR/VR headset has been one of the most eagerly anticipated devices to hit the market. So we're all keeping our eyes and ears open for the latest hints, teasers, and rumors about Apple's headgear.
According to a Korean publication, Apple requested a sample of FMM, a display component, from APS Holdings, a South Korean manufacturer. The fine metal mask or FMM is used to deposit organic RGB onto OLED screens, fueling speculation that the Apple AR/VR headset will include a micro OLED display with a pixel density reaching 3000 PPI.
The question of whether the headset would be a wireless or wired device remains unanswered. It was previously speculated that it will be a standalone device. However, new rumors suggest that it will be available as a wirelessly attached device for use with an iPhone, iPad, or Mac. The source comes from The Information, which had previously claimed to have seen the device's most recent prototype. The Apple AR/VR headset, according to The Information, February this year, has interchangeable headbands and light mesh material for its facial interface.
Pre-orders for the HTC Vive Pro 2 Full Kit is on
Now you won't have to wait as long for this one, and you won't have to make any more guesses. If you've been waiting for this headset since it was announced in June, you're well aware of what it can do and, more importantly, how much those hefty features are worth.
HTC made the following improvements on their latest device:
The full kit includes:
Pre-orders for the much-anticipated full kit are now open, with the first kits expected to arrive in all authorized stores by mid-October. HTC Vive Pro 2 is a professional-grade PC VR gadget that is predicted to come at a cost. It is currently recognized as the most impressive VR headset on the consumer market. The full kit costs $1,399 in the United States, $1,849 in Canada, and £1,299 in the United Kingdom.
Oculus Quest latest update v33 rolls out
Meanwhile, the recent v33 update to the Oculus Quest platform brings even more enhancements. With this latest update, Oculus increased image quality and text clarity. This is made possible by the new Link Sharpening feature.
The primary changes include enhanced visuals on Link, which enables Quest to play PC VR content when connected via USB-C or AirLink wirelessly. The entire list of modifications can be seen in Oculus Quest's release notes.
Facebook's Horizon Workrooms partners with Zoom
As Facebook continues to develop new virtual reality workspaces for the future of remote working in full VR, a new partnership emerges. Facebook partners with the popular video-conferencing app Zoom. Zoom meetings are now expected to be natively integrated into Horizon Workrooms. We can also anticipate a new feature by next year as a result of this collaboration. VR users will be able to participate in existing Zoom meetings.
In addition, a new Zoom Whiteboard feature will be available. Zoom Whiteboard is a collaboration tool that allows users to share a whiteboard for notes, drawings, and other purposes.
AR and VR experiences bag big wins at the 73rd Emmy Awards
Aside from AR and VR developments, the industry achieves new heights by winning Emmy Awards this week. Space Explorers: The ISS Experience was awarded an Emmy for Outstanding Interactive Program in the recent Emmy Awards.
Space Explorers: The ISS Experience is a VR production filmed in space that comes in a four-part series. Produced by Felix & Paul Studios was up against one other VR experience and three other non-VR nominees.
In the AR category, the Emmy for Outstanding Innovation in Interactive Programming went to 'For All Mankind: Time Capsule. Baobab Studios also received its ninth Emmy for Outstanding Interactive Media for a Daytime Program for Baba Yaga.
As we celebrate this week's victories, we salute all AR and VR efforts by big and small players in the community. That's all for now! We hope you had a good time with this week's VR Flakes. Share your thoughts on this week's VR news and exciting VR updates. Let us begin a discussion here. We'd love to hear your thoughts and comments. More cutting-edge VR content will be delivered to you next week. Ciao, VR family!