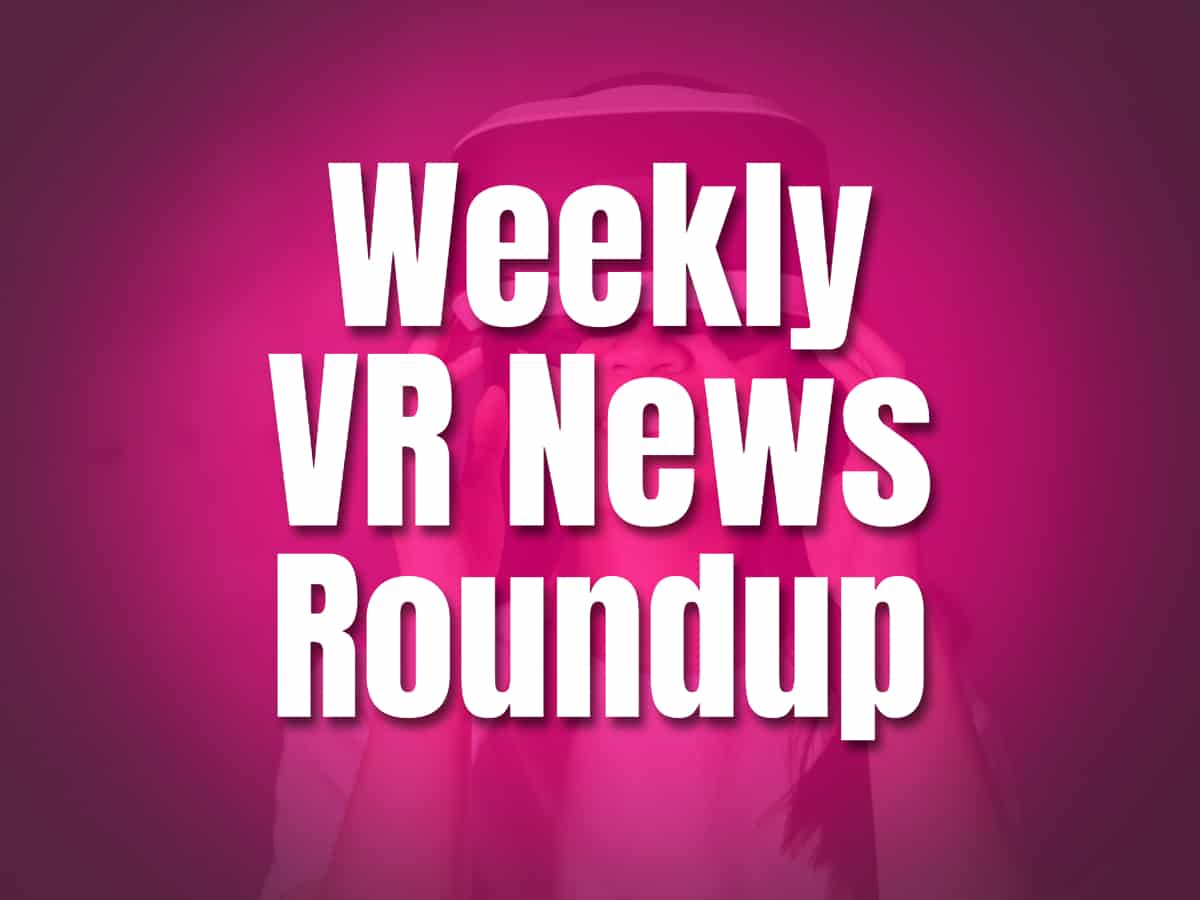 Virtual Reality News Roundup: VR Flakes September 24, 2022
Published
September 24, 2022
under
MORE
Welcome to this week's issue of the VR Flakes Newsletter. Our goal is to deliver the best virtual reality news from this week, all in one place. Get this delivered to your inbox every Saturday along with a surprise inside. Subscribe below on mobile or on the right if you're on a desktop.
This week's roundup gives us details of Pico 4. Pico 4 is the next generation all-in-one consumer VR headset being talked about today. We'll keep you informed on the fascinating uses of VR and augmented reality technologies in a variety of industries, including fashion, finance, and others. And a new study that forwards full-body tracking technology via AI. So, without further ado, let's go!
Pico 4 consumer VR headset features
On their latest posting on PICO XR's Twitter Account, the company showcased the highlight features of Pico 4 standalone all-in-one headgear.
Virtual Desktop app was also confirmed by developer Guy Godin to be available on Pico 4. This means the streaming of StreamVR and Quest games wirelessly is possible. This is aside from Pico 4's own method of wireless streaming PC VR content. Pico 4 will have its first VR game exclusive Just Dance VR by Ubisoft by 2023.
Pico 4 will also be available starting at $429 on October 18 in Europe, Japan, and South Korea. It is available for preorder only for Neo 3 Link owners on September 23rd.
A new study introduces QuestSim AI
New possibilities of full body tracking using QuestSim AI were supported in a new study published by Alexander Winkler, Jungdam Won, and Yuting Ye. 
Researchers from Meta are expanding the hand tracking method, which is the most realistic and precise simulation of virtual body motions based on actual movements, across the entire body. This is done by training an AI using previously obtained tracking data.
Instead of starting from scratch with tracking real-time, the researchers may use the data that has been gathered through the simulation training and reinforcement learning of the avatars. Thanks to the trained QuestSim AI.
The AI training comprises 90 minutes of whiteboard discussion, 90 minutes of informal chat with gestures, 80 minutes of walking, 110 minutes of running, and 70 minutes of balance. All these are captured in motion clips. It takes roughly two days to do this. After the training, QuestSim can identify the movement that a user is doing using actual controller and headset data.
VR as an alternative to anesthetic drugs
New studies show the possibility of using immersive technology to reduce the use of anesthetic drugs in surgeries. Anesthetics have adverse effects which can be avoided using alternative technology.
In a study released by MIT Technology Review, a team of researchers at Beth Israel Deaconess Medical Center conducted a study on reducing the pain of patients during surgery using VR meditation and guided relaxation. The results show that those with VR entertainment requested significantly less sedation. VR immersive technology also reduced the recovery time from 75 minutes to 63 minutes. Read the full report here.
New fashion line Defy showcases AR fashion
Doddz's latest AR fashion line, Defy, leverages the technology in a bold new approach to advance fashion to new heights. Doddz, a popular AR developer and creator partners with Snapchat to do a one-of-a-kind runway show.
The runway show was set at Kachette London, and models did not by default wear any of the new clothing line until a member of the audience held their phone up to the models and applied the clothes digitally in real-time. In doing so, the emissions required to create the clothing are reduced by 97%. Each single clothing sale also donates 20 meals to the UK food bank.
Mana VR Banking App is now on the metaverse
A financial app enters the sphere, Mana VR. Like any real-world banking experience, Mana offers its customers some perks. You can earn points by playing your favorite games, which you can then use to buy video games and unlock Mana rewards.
Mana offers its clients a Visa Debit Card that also offers benefits if they want to use part of their money to buy things in the real world.
Join the wait list here. Anyone in the US over the age of 18 can open a free Mana bank account.
PSVR games are not compatible with PSVR 2
Official PlayStation Podcast Hideaki Nishino reveals that PSVR games are not compatible with PSVR 2.
His response to the question on its compatibility reasons that PSVR 2 is really designed for next-generation gaming.
"PSVR games are not compatible with PSVR 2 because PSVR 2 is designed to deliver a truly next-generation VR experience. PSVR 2 has much more advanced features like all new controller with haptic feedback and adaptive triggers, inside-out tracking, eye tracking, 3D audio is coming together, 4K HDR of course.
So this means developing games for PSVR 2 requires a whole new approach than the original PSVR."
Great Ocean VR exploration
Actrio Studio, creator of The Great Ocean takes VR users to the deepest depths of ocean wonders in VR. The Great Ocean is a VR immersive experience that takes VR users on a mission underwater to discover the wonders of the deep.
Great Ocean is an educational VR experience that lets you explore real-world ocean locations like the Galapagos, the Caribbean island, Cozumel, and the Arctic Ocean. Here you take a high-tech ROV to explore the ocean.
It includes a variety of game modes where you use your ROV to mend oil-leaking containers, clean up the ocean floor, and do other crucial tasks that inform you of the importance of protecting our seas.
That's it for this week's VR Flakes. We'll keep you posted until the next update. We hope you liked the latest virtual reality news this week. Tell us your thoughts about them in the comments below. More VR news is coming your way next week. See you here again for another week's roundup. Ciao VR fam!