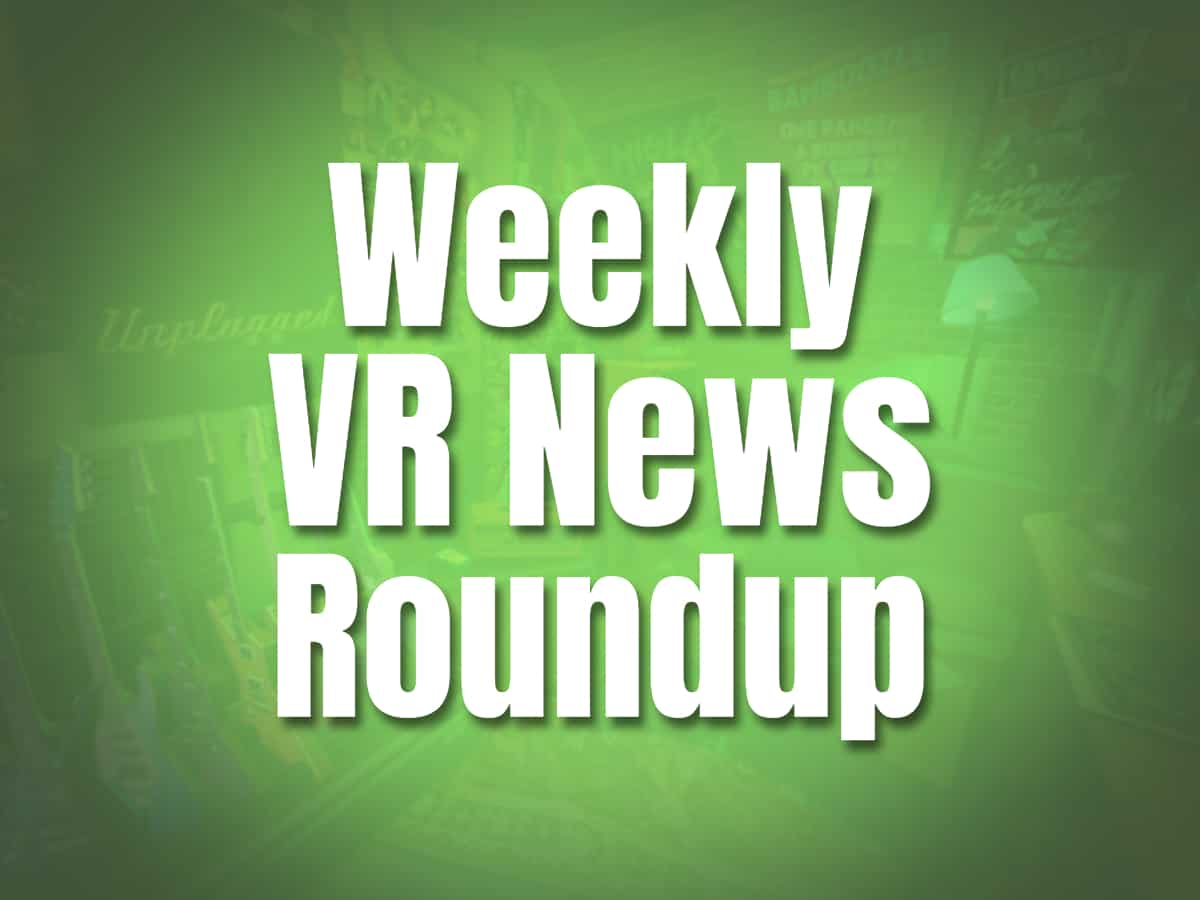 Virtual Reality News Roundup: VR Flakes September 25, 2021
Published
September 25, 2021
under
MORE
Welcome to this week's issue of the VR Flakes Newsletter. Our goal is to deliver the best virtual reality news from the week, all in one place. Get this delivered to your inbox every Saturday along with a surprise inside. Subscribe below on mobile or on the right if you're on a desktop.
In this week's roundup, we have exciting news not only for VR aficionados but also for people who enjoy music in their VR. There is also an incredible deal and huge news from Facebook's camp.
Vertigo Games is ready to release "Unplugged" on October 21
This game developed by Anotherway is groomed to be the next Guitar Hero with no other peripherals required to play. Unlike the Guitar Hero game, Oculus Quest and the developers made this VR game possible without any other physical controller. Enjoy air guitar in VR when this VR game finally comes to Oculus Quest 2 standalone device on October 21st.
Unplugged is to be released by Vertigo Games featuring a career mode. In the career mode, you'll get to experience being mentored by Satchel (Russell John Parrish) from Steel Panther.
Here are the songs that will be included in the game, which is expected to be a great immersive musical experience.
More tracks will be confirmed for inclusion on the tracklist in the coming weeks. We can also expect the game to be released later on PC VR for finger tracking capable devices.
SteamVR and Oculus players crossplay is now possible for Beat Saber
You may now play Beat Saber with pals that use a different platform. Another music-rich VR rhythm game, Beat Saber, just updated the game to support crossplay across Quest, Rift, and SteamVR platforms.
The new feature comes around a year after the multiplayer functionality. On the other hand, the multiplayer feature only allows players from the same platform to play together. The game can now be played by up to five players from various platforms at the same time.
You will not be able to issue direct invites across the platform, but anyone who knows the existing room code can join the current match.
Facebook offers a great deal this week
Facebook is still making promotional attempts here and there. With its most recent release, Beat Saber's Billie Eilish music pack, they hope to attract a new generation of users to the platform. The music pack is featured on the Oculus YouTube channel. Many perceive this as Facebook's attempt of enticing teens and young adults to Oculus by endorsing the release and leveraging its marketing prowess.
This, combined with the availability of the crossplay capability, puts Facebook in the ideal position to broaden its reach and encourage more gamers into VR. And now they are offering a $100 discount on the second headset when you buy one Oculus Quest 2. The deal is only valid for purchases made through the Oculus official website. The promo will run until September 27, 2021.
Andrew Bosworth is soon to be Facebook's Chief Technology Officer
Facebook recently announced the upcoming change. As the current CTO Mike Schroepfer said in a Twitter thread, he will be leaving his position as Chief Technology Officer sometime next year.
Andrew Bosworth will take over as CTO, leaving his position as Facebook's VP of AR/VR. Boz was able to establish himself as a competitive spokesman representing Facebook in the AR/VR space through this post. His selection for the new post demonstrates Facebook's commitment to continuing to focus on building the metaverse. At the halfway point of the year, Facebook employed over 63,000 workers, with a sizable proportion working on VR and AR technologies.
We are rapidly approaching the realization of a better and larger VR community. Let us wait and observe how the new market responds to these efforts. That's all for now! This week's VR Flakes were fun, we hope you enjoyed them. Let us know what you think about this week's VR news and interesting VR updates. Let us start a conversation here. We'd love to hear your ideas and feedback. Next week, you'll receive even more cutting-edge VR content. Ciao, VR family!