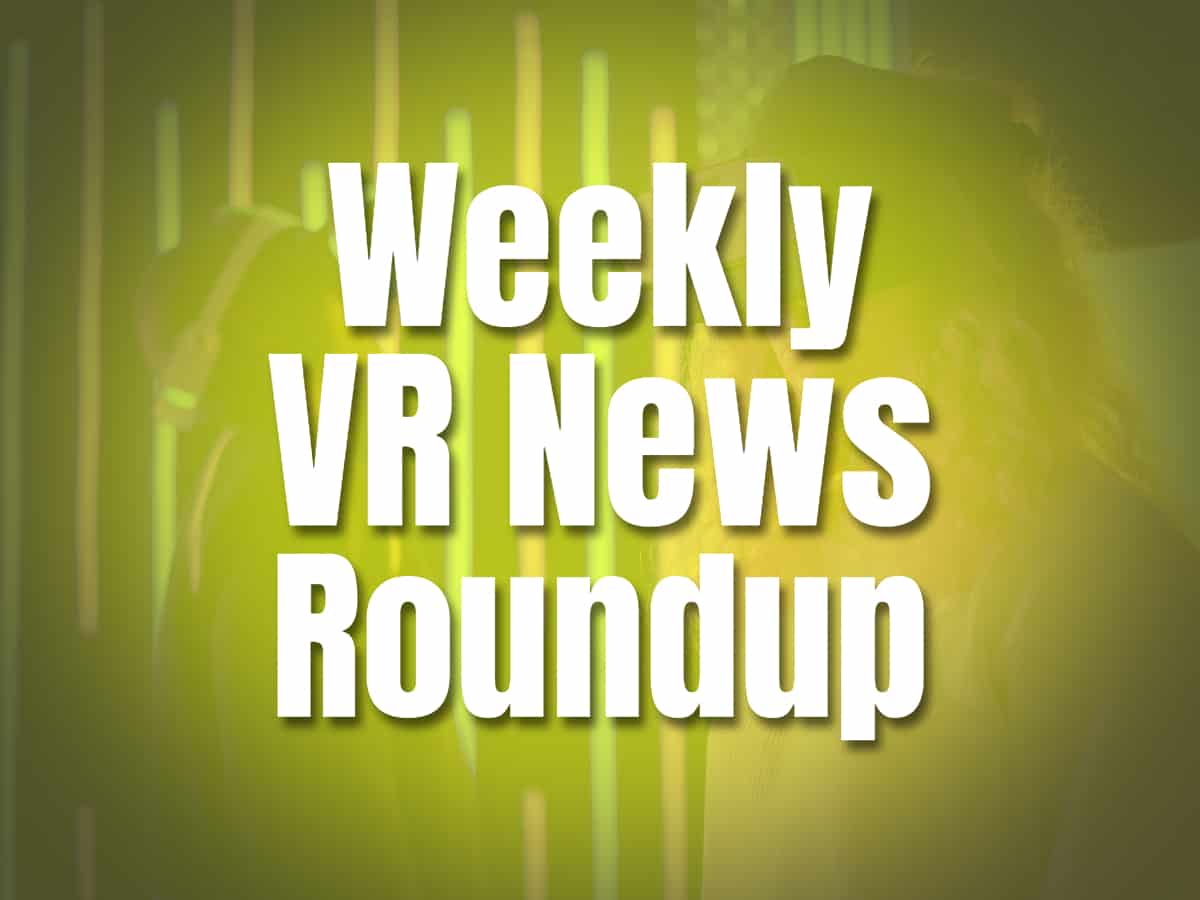 Virtual Reality News Roundup: VR Flakes September 3, 2022
Published
September 3, 2022
under
MORE
Welcome to this week's issue of the VR Flakes Newsletter. Our goal is to deliver the best virtual reality news from this week, all in one place. Get this delivered to your inbox every Saturday along with a surprise inside. Subscribe below on mobile or on the right if you're on a desktop.
The VR news roundup for this week features some fascinating AR integrations that are currently being tested and developed. Let's keep up with today's AR possibilities. We'll also discuss the latest, amazing VR releases in the VR space. Follow all the advancements in AR/VR that you shouldn't miss. Let's go!
Mixed reality trains in development
A prototype of Infinite Trainset, a mixed reality train game being developed by independent studio Foggy Box, is seen on a Reddit video. The game employs a Meta Quest Passthrough technology.
Infinite Trainset will feature multiplayer gaming, according to the developers. In this mixed reality game, players can construct virtual railroad tracks in a real-world setting. Each player begins the game with a specific number of resources to construct a train network. It is accessible to other players using their own trains.
There is presently no information available regarding the release date. It is currently being developed internally.
Check out the prototype video here.
AR tech for armored vehicles
The US army's IVAS system is another example of how AR technology is being employed. The American Army conducted two days of testing in August.
The Integrated Visual Augmented System, or IVAS, offers 360-degree situational awareness on the battlefield. It works with Stryker armored vehicles to aid the driver and passengers in learning vital information such as the whereabouts of hostile and ally forces.
The Stryker Armored Vehicle is connected to each soldier's Microsoft HoloLens 2 mixed reality headset. Along with a 360-degree vision and the ability to locate both friendly and hostile forces, it also incorporates GPS technology that displays real-time directions over the actual surroundings. Here's more information about the two-day demo.
Synth Riders' latest music pack League of Legends
Consistent with updating their app for more fun VR gaming experiences, Synth Riders adds another DLC music pack with a new Synth Riders experience.
Synth Riders releases League Of Legends Music Pack DLC. It includes the Legends Never Die experience. The experience is inspired by the gameplay of characters in League of Legends which has visuals and synchronized music with the same theme.
Here's the full tracklist including five new songs:
Currently available on PSVR, Steam, Viveport, Meta Quest, and other virtual reality platforms. Songs can be purchased separately for $1.99 or in a bundle for $7.99.
Transformers Beyond Reality released on PSVR
After being delayed for release last March, Transformers Beyond Reality has finally released on the first day of this month of September on PSVR. It supports Move Controllers on PSVR with a single-player mode only.
Meta4 Interactive Inc. has no confirmation yet regarding its planned release on PCVR. Transformers Beyond Reality is now available at $19.99 on PlayStation Store.
Just for laughs VR
Horizon Worlds presents the month of September's new attraction. Just for Laughs partners with Meta to bring comedy to VR.
If you want to witness comedy acts in VR, you may access the premiere of Surrounded, an unscripted comedy event that includes audience members participating in the real show.
Numerous well-known artists, including Nicole Byer, Nikki Glaser, Pete Holmes, Fortune Feimster, Moshe Kasher, Natasha Leggero, and Moses Storm, will perform at the virtual event.
Oculus mobile app has now transitioned to Meta Quest
Last year, after Meta (previously Facebook), announced a shift in name and branding of the company, the transition from Oculus to Meta Quest began. The corporation aspires to fully embrace the metaverse domain and is moving beyond being recognized only for the social media platform Facebook. A recent iPhone update converts Oculus mobile to Meta Quest as part of the changeover.
And those are the key changes that have been making the rounds in the VR world this week. VR Flakes' latest episode has come to an end. What fun that is! We sincerely hope you learned something new. Comment with your ideas in the comments section. The following week brings more VR news. Until then, VR fam!