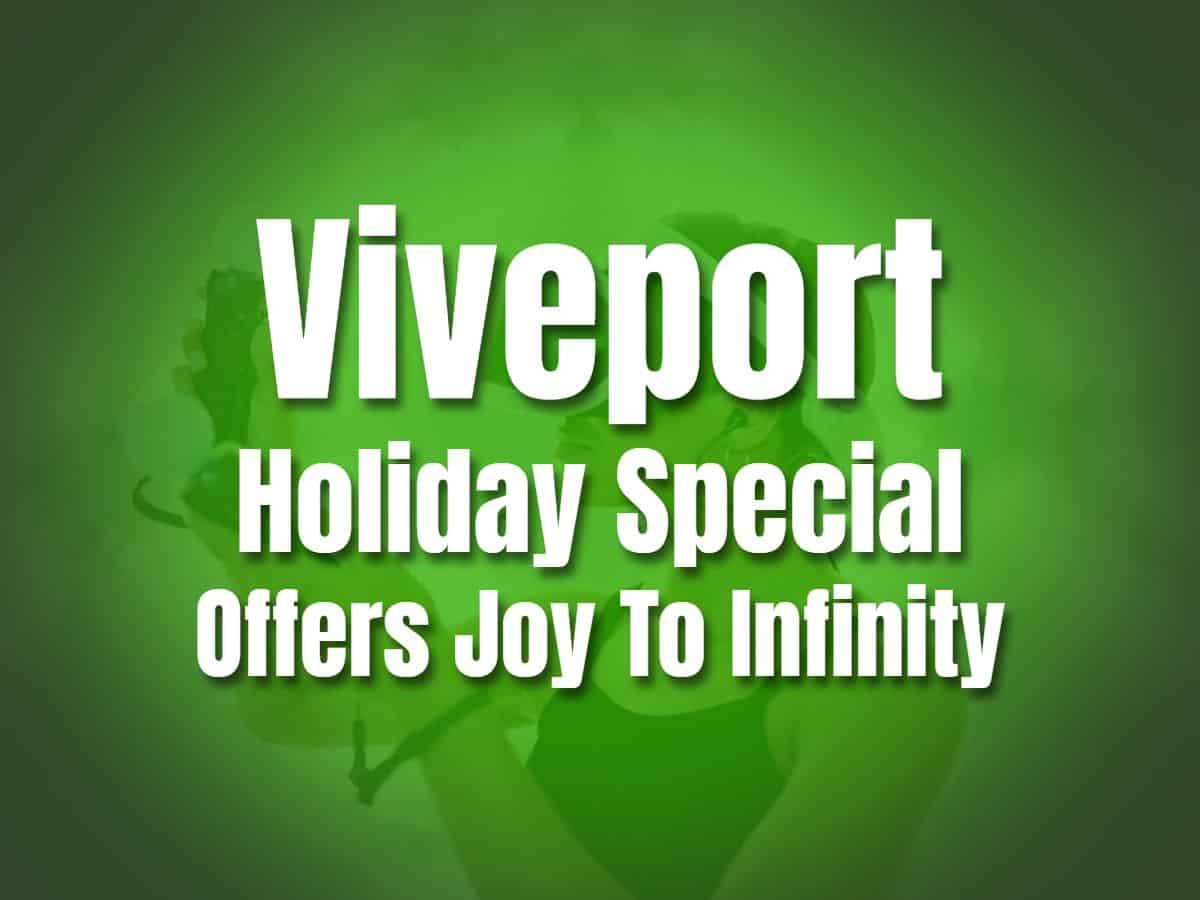 VIVEPORT Holiday Specials Offers Joy to Infinity
Published
December 21, 2021
under
MORE
VR products and services are expected to help bring holiday cheer to the VR community. New products are ready to take advantage of the consumers buying power at this time of the year. They also have amazing promos to keep us hooked. With these, we expect happier old-timers and new people to try new stuff in VR. It's just the perfect time. VIVEPORT for one, offers amazing deals on their Infinity platform.
What is VIVEPORT Infinity?
VIVEPORT Infinity is a subscription service that gets you unlimited access to VR content. It gives you access to blockbusters, indie, and classic content. Discover new favorites and great experiences in VR. Infinity works for almost all VR headsets, such as HTC VIVE, Valve Index, Oculus Rift, Oculus Quest, and Windows Mixed Reality headsets.
Special offers this holiday season
VIVEPORT Infinity has started the "Joy to Infinity'' campaign. This joyful season, you can feast on amazing VR content to your heart's content. Joy to Infinity offers amazing deals for new annual and monthly subscribers, as well as existing subscribers.
New yearly subscribers get 10% off their subscription. They will also get access to 3 VR games and a ticket to a new VR experience. The VR games included on new subscriptions are Drunkn Bar Fight, Song in the Smoke​, and Zombieland​. While the ticket gets them to experience the Cat Art Online Exhibition.
Meanwhile, new monthly subscribers get 1 VR game (Zombieland) and a ticket to Cat Art as well. Of course, existing subscribers will get the perks of having access to all the VR games mentioned. They just have to launch them, and they own them forever.
Explore more games and their hottest collection. The Holiday Collection includes many awesome games.
On subscription to any of these plans, the subscribers get unlimited access to more than 600 VR content and counting. The current Joy to Infinity promo lasts until January 5th, 2022.