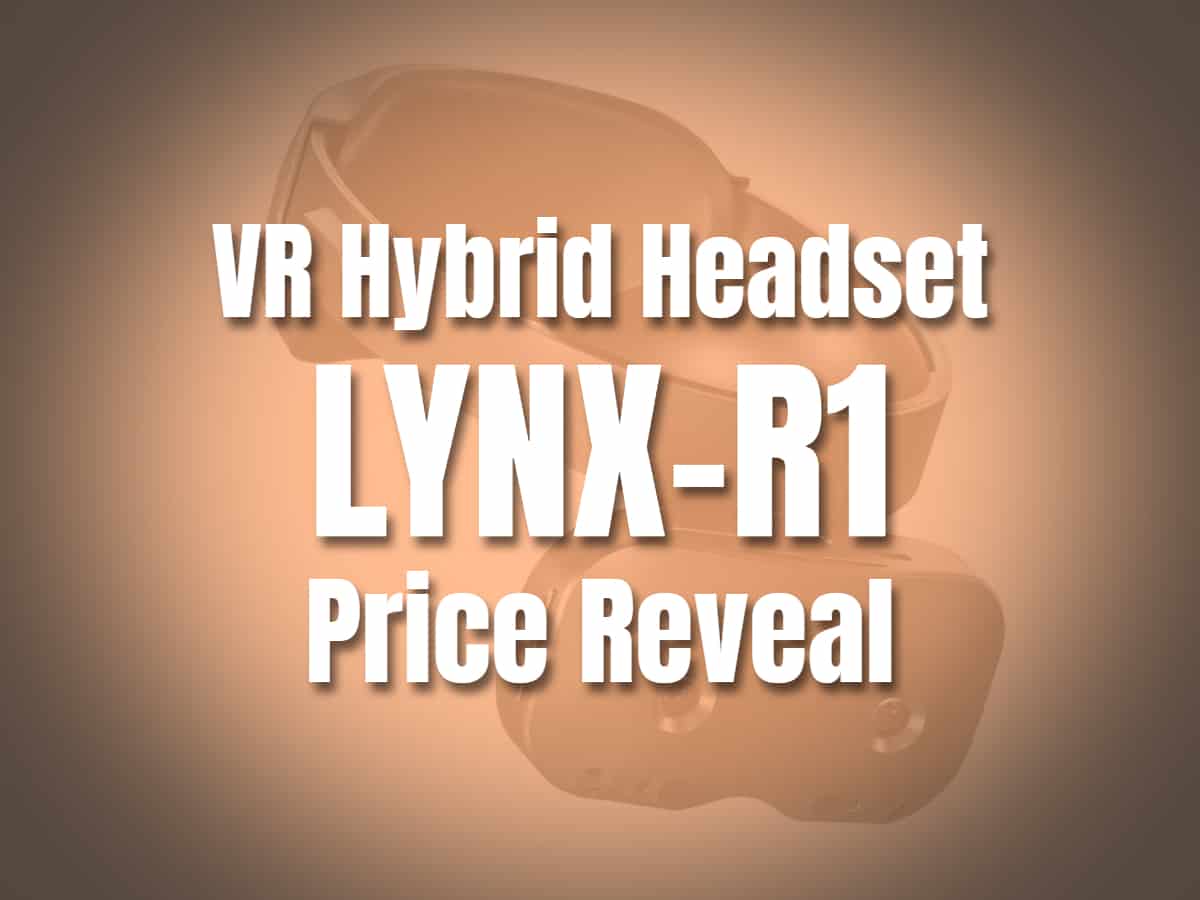 VR Hybrid Headset LYNX-R1 Price Reveal
Lynx, a French company, is a newcomer in the AR/VR world with an intriguing addition to the market's VR headset options. The company is expected to launch a campaign soon for their very own stand-alone device, which has promised us a lot in terms of specs and price point.
The market shift
LYNX-R1 was first announced back in February 2020 with a price of $1500 expected to ship as a hybrid AR and VR in one headset. Similar to Oculus Quest 2 and VIVE Focus 2, the upcoming headset uses the Snapdragon XR2 processor. But where these two show the real world view in black and white, the LYNX R1 boasts of a color pass-through AR technology. Not only that, in July, the company has announced a shift in their target market, promising an affordable price of "a few hundred dollars" to cater to many consumers.
Standalone mixed reality headset is hitting the market soon
Now, prior to an expected month-long campaign this September, Lynx released the price tag of their new mixed reality headset. LYNX R1 will be sold for $499.
The campaign kickstart will be 30 days. There is no specific date when it will start, but you can get a notification regarding the start date if you subscribe here.
According to the website, the campaign involves amazing perks such as the Special Edition Lynx, a fully transparent front-facing headgear. Cool enough? Below are the confirmed specifications straight from their official website.
It has been previously reported that Lynx plans to release LYNX R1 in February 2021. That is yet to be confirmed with the latest happenings. What we can expect is that the campaign will reveal more about this promising device.
The competition among virtual reality headsets is on
While it is easy for people to think of the price comparison to the standalone headset Oculus Quest 2, it is also easy to notice the price difference between $499 and $299. However, the goal of the approach could be similar. These headsets are being made affordable to more people.
With Oculus Quest 2 success, set aside the recent recall, can we see a significant piece of the pie going to the latest options in the market? The performance of the Lynx campaign will be able to tell the reception of today's AR/VR community to newcomers.
Having said that, the LYNX R1 is a contender on paper. It bills itself as the "all-in-one headset." With AR and VR capabilities, it undoubtedly has an advantage in that aspect. Furthermore, the open ecosystem bodes well for a more versatile headset. Let's see how it compares to the other headsets on the market.