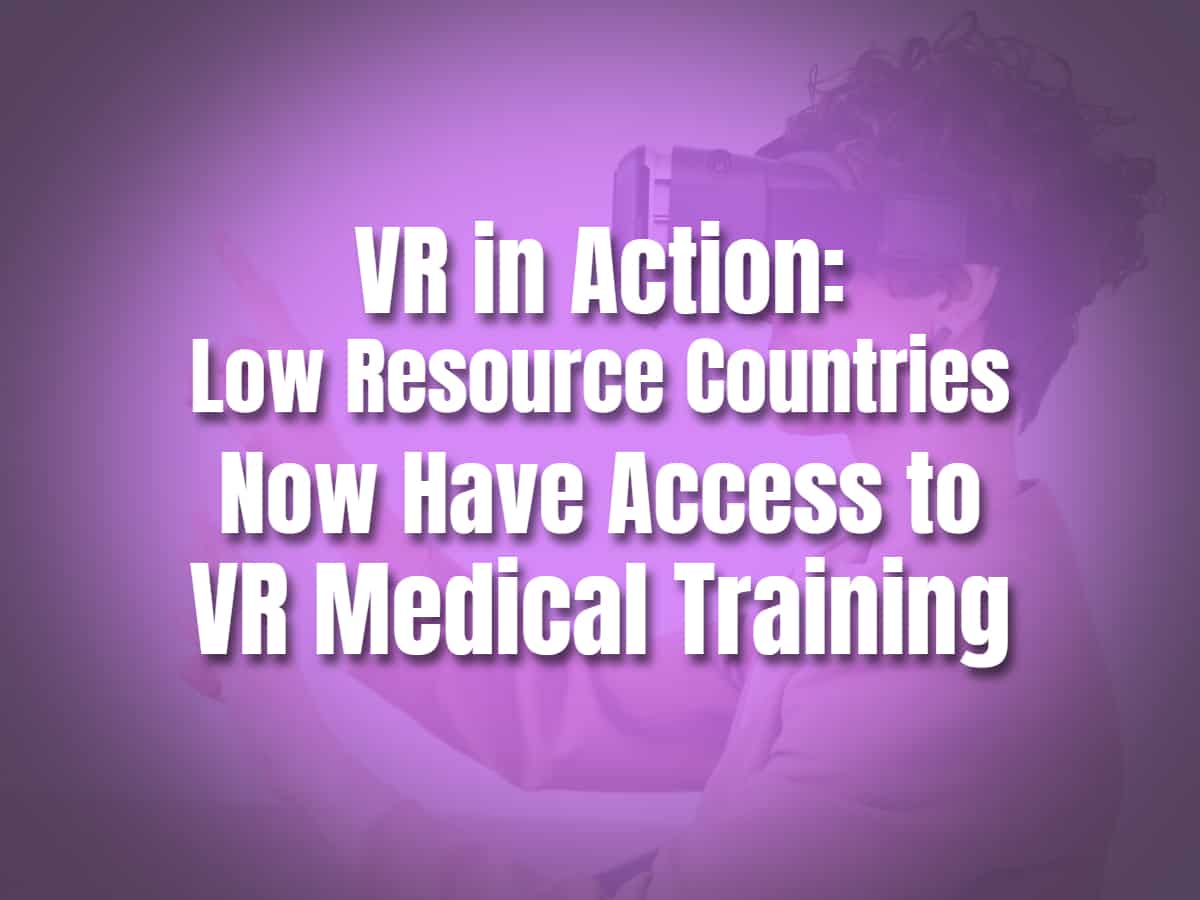 VR in Action: Low-Resource Countries Now Have Access to VR Medical Training
Published
August 24, 2021
under
MORE
While virtual reality is causing major changes all around the world, it is astonishing to see how much of a real-world impact it is having on communities today. VR is still evolving and finding new applications in a variety of areas, including medicine. However, such advancements are too expensive to be widely used in the world's poorest countries. Now VR is taking a step forward, not just towards technological advancements but also advancing VR towards a greater cause.
A medical VR training program designed for a nonprofit humanitarian organization
PrecisionOS is the organization driving this project. This virtual reality medical company created a medical VR module, particularly for the beneficiary nonprofit organization SIGN Fracture Care. The virtual reality medical training will integrate medical VR advancements with SIGN Fracture Care's analog approach to orthopedic surgery.
SIGN Fracture Care works with doctors in low-resource medical institutions and hospitals to increase their knowledge of joint and bone structures. The charity has served 55 nations and treated hundreds of thousands of people worldwide.
Doctors from low-resource countries will be able to utilize this new approach to enhance their competence and success in delivering critical care and surgical treatments for patients with severe bone fractures and injuries thanks to the collaborative efforts of PrecisionOS and SIGN Fracture Care.
Learning Deliberate Practice is one of the training competencies provided by this innovation. This module prepares doctors to make smart judgments. The training also allows doctors to explore alternative paths and possibilities for doing a given treatment. The platform enables users to effectively undertake the critical performance of procedures and have access to technical feedback on those.
Epic MegaGrants and Oculus Quest contribute to making it possible
Epic Games and Oculus have both given their support to the project. Epic Games has been offering financial assistance to incredible Unreal Engine developers and creators through Epic MegaGrants. It announced a collaboration and sponsorship to the recipient PrecisionOS last year, which is using the Unreal Engine as the technical backbone for its training solution.
PrecisionOS has also received assistance from Oculus, which has donated Oculus Quest 2 headsets to be distributed among the hospitals that SIGN Fracture Care serves. Using the devices, remote training is possible via multiplayer option using the PrecisionOS system.
VR companies' collaborative efforts impact the medical industry through this initiative
The VR medical training developed by PrecisionOS is an outstanding example of how VR understands real-world challenges and responds to them. This collaborative effort will significantly reduce the time and effort required for educating and advancing physician knowledge in Orthopedics.
With the world's current situation, it is a huge benefit because rather than flying surgeons to learn from the SIGN system in their headquarters, they can do it remotely. The number of training months will also be reduced. SIGN can train as many physicians in a much shorter period as a result of this. Having information available to doctors who respond to the medical needs of the world's poorest nations would save hundreds of thousands of lives, if not millions. As a result, professional and sophisticated procedures for serious bone fractures and injuries are no longer limited to a few countries.