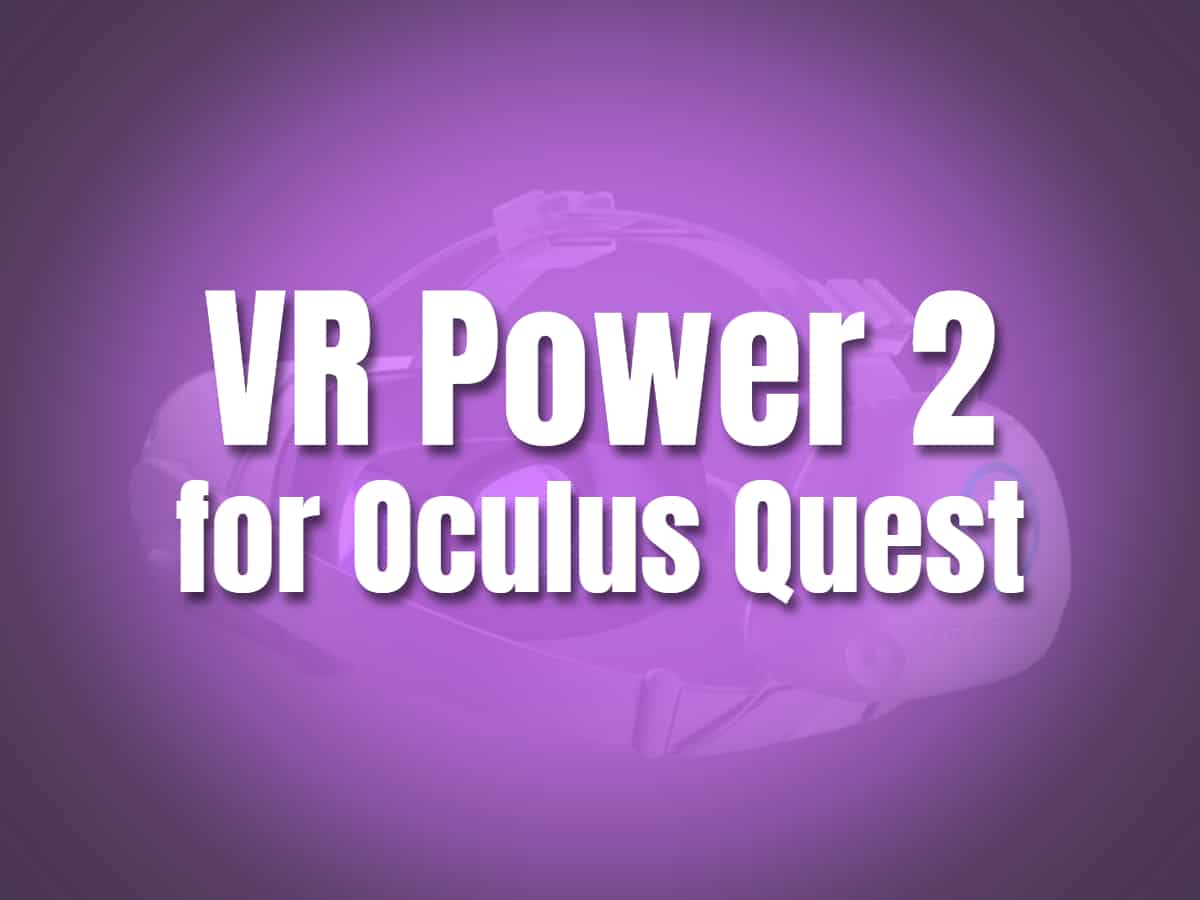 VR Power 2 for Oculus Quest
Are you a VR power user? If you use VR for hours, you would know that comfort is as important as gameplay. That is why VR developers continue to improve in this department.
Last year, the original VR Power showed impressive functionality as a counterweight. Moreover, it extended the battery life of the Quest headset. The launch back in 2020 was a success that it immediately sold out. Now that the VR Power 2 is out, what can we expect from this digitally optimized power pack?
Rebuff Reality brings VR Power 2 for Oculus Quest 2
The VR Power 2 is now available for Oculus Quest 2 for the price of $69.99. Thanks to the maker, Rebuff Reality. The new power pack is also expected to be compatible with the original Quest.
VR Power 2 is compatible with all official straps for Oculus Quest 2. They are as follows:
VR Power 2 promises intelligent battery power providing an extra 10 hours of battery life
The next-generation power pack is said to be optimized for maximum performance. It can add an additional 8-10 hours of usage from a fully charged Oculus. That's enough to keep you occupied on VR all day.
They have upgraded the circuit board to improve charge and discharge when idle. The VR Power 2 uses USB-C L Cable. This optimizes the power transfer for Oculus Quest 2. The new power pack also has 3 amps USB-C charging that maximizes the charge capacity of the headset.
Additionally, Rebuff Reality included a charging port for additional VR accessories. And design-wise, there is a large power button that you can easily press to power on. Double press it to turn it off. And this same button is the battery indicator that tells the remaining charge of the device.
The new battery pack significantly improves video streaming hours in one single charge. This without needing to plug in a wall adapter continuously. You can now play comfortably without needing to continuously plug your Quest headset.
With that said, we are all the more concerned about the design comfort of the device for power users.
Comfort factors that help you play comfortably using the new VR Power battery pack
Rebuff Reality provides one of the best VR accessories. The VR Power 2 is digitally optimized based on key hardware and firmware specifications. All these give you the best experience on VR. With the new and improved VR Power 2, it's not just a design aesthetic. It is also an improved solution to the originally front-heavy design of the Oculus Quest. 
Start playing with an awesome upgrade on comfort and battery life. VR Power 2 is available on Rebuff Reality's website for $69.99 USD.