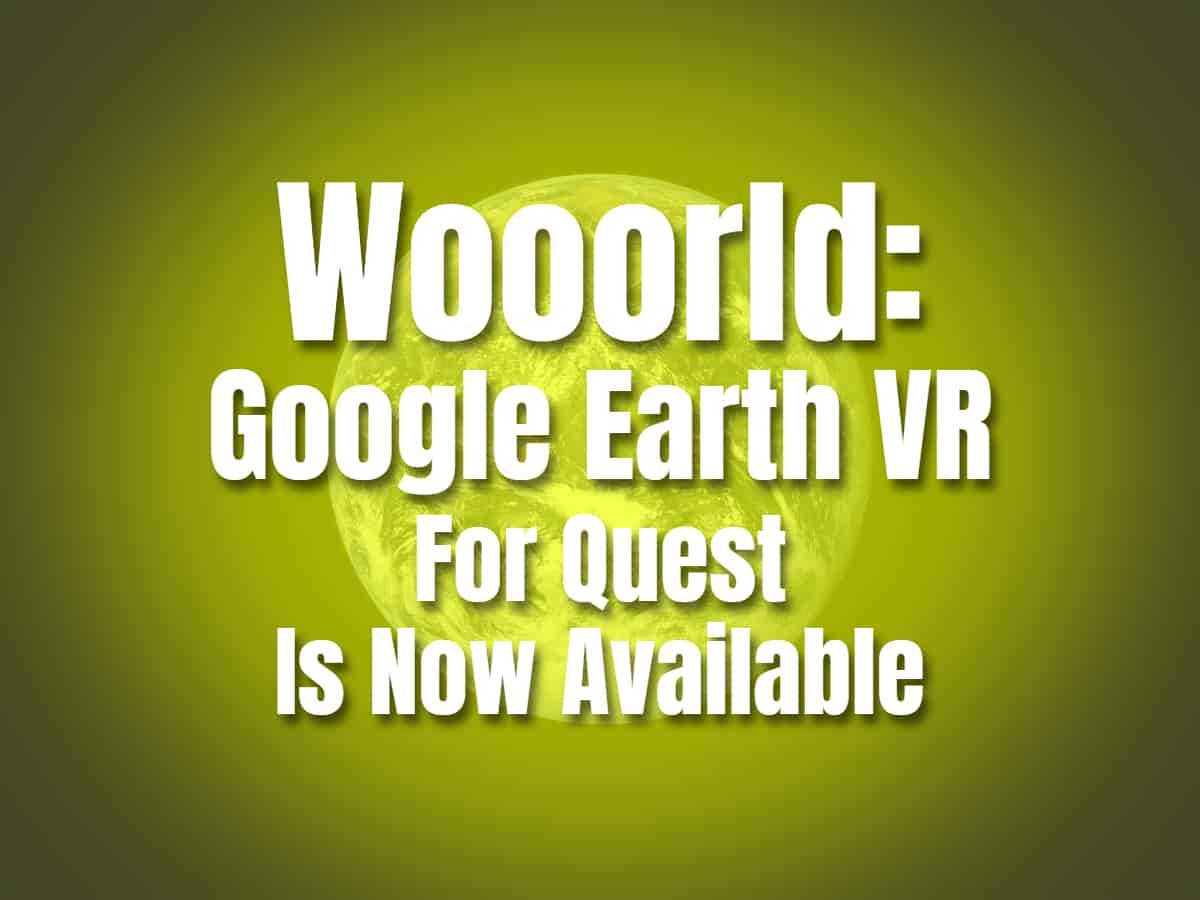 Wooorld: Google Earth VR for Quest is Now Available
Published
November 1, 2022
under
MORE
Wooorld is a new app that allows users to explore the world in a whole new way, through the use of Google Earth VR. The app is now available on the Meta Quest platform and allows users to fly around the world and explore different locations in virtual reality. The app also includes features such as Street View and the ability to search for specific locations. Discover more about this app in this article.
Wooorld supports Quest 2 and Quest Pro
In the latest Meta Connect event, Wooorld gets a mention as one of the upcoming apps to look forward to because of its fun and useful features. Alongside the launch of Meta's latest device Quest Pro, Wooorld officially made its way to the Quest platform with a lot more than its world navigation features. Wooorld is an official launch title for Quest Pro. It supports both Quest 2 and Quest Pro.
Explore natural wonders and the rest of the world with friends
Along with the 3D renders of what you can expect from Google Earth VR, Wooorld puts in multiplayer. The app has a strong social aspect feature allowing users to explore the world with their friends.
Wooorld is a social experience that uses 3D avatars for visiting real places around the world. The avatars have a face and body tracking, along with voice chat features, so users can interact with their friends and the wonderful community from around the world.
Users are allowed to construct an infinite number of worlds, but only eight players can join one world at a time.
World in your hands
The app provides 3D renders of real places around the world. You can simply grab the map with your hands to zoom and pan. The app provides a tutorial upon signing up to teach you how to navigate and know the key features. You can travel the world alone or with your friends. This is great for simply free roaming or maybe planning your next vacation.
Play games
This program caters nicely to non-gamers, yet it also contains gaming elements. It includes a minigame called "Where in the Wooorld." You will be teleported to five random locations around the world. You have to make a location guess based on the surrounding buildings, signs, and landmarks. Your score increases depending on how well your guess matches where you actually are. If you are very skilled at this and have traveled much. You can invite a friend to play this game with you as well.
Other features
You can also share these experiences with everyone. The app makes use of hand tracking and touch controllers. Here are its features on paper:
The app is currently available on Quest for $14.99. Wooorld will be able on other devices aside from Quest 2 and Meta Quest Pro in the future.