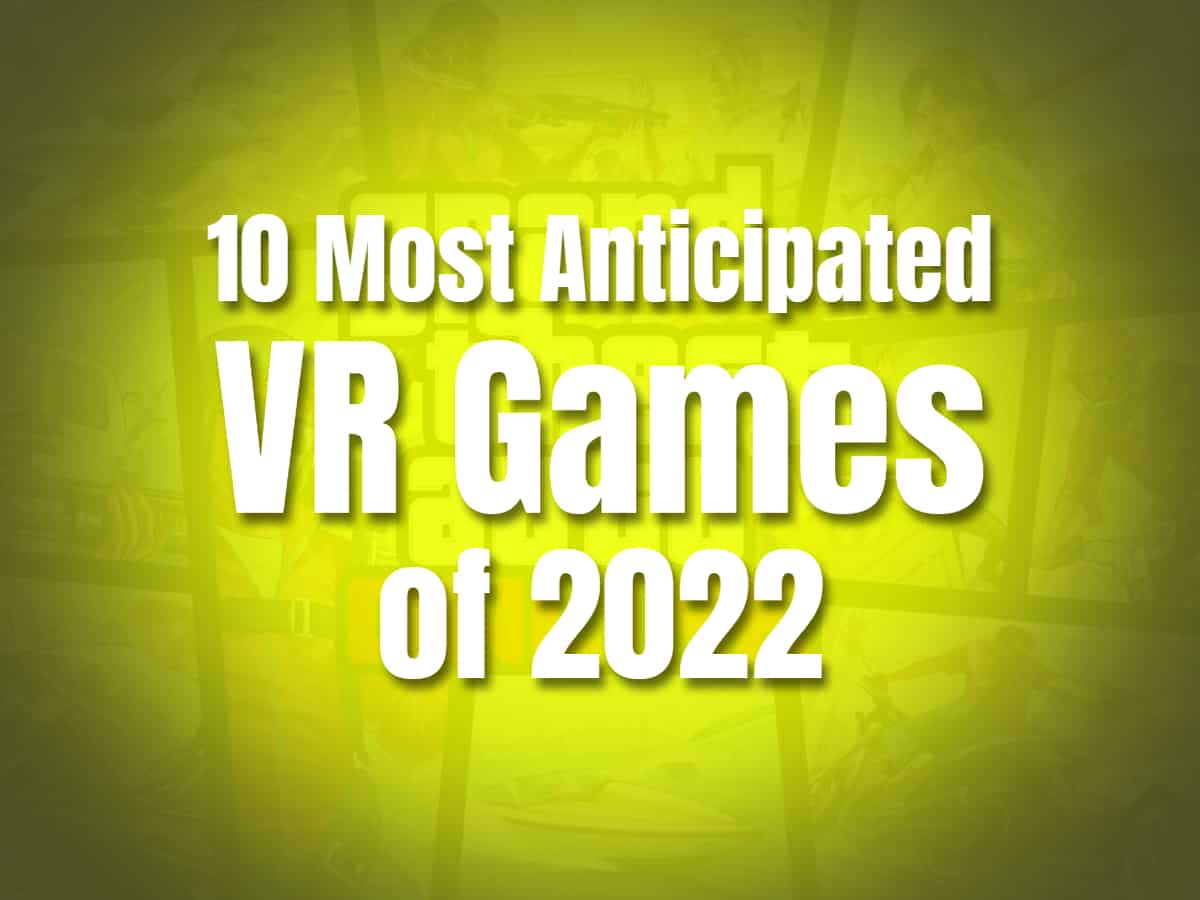 10 Most Anticipated VR Games of 2022
This is the best time of year to rekindle our anticipation for what lies ahead in the year 2022. With all the festivities and holidays, many people are likely to have taken a break from VR to spend time with family and friends. Many people, however, have recently discovered a new love: virtual reality. Many of you, we're sure, have purchased or received a new headset.
As a newcomer or a seasoned veteran, we're sure you're looking for an awesome VR experience to kick off the new year or to get you back on track after the holidays. If you don't want to miss out on the games that everyone has been waiting for since last year, here's a list to keep in mind.
Grand Theft Auto: San Andreas VR
This popular game making its way to VR is big news. Big enough to be one of the featured games worth mentioning during Facebook Connect 2021. We are all excited about how the iconic world of GTA San Andreas plays out in the immersive world of VR.
The Grand Theft Auto: San Andreas VR version will deviate from the original's third-person view. GTA: San Andreas in the first-person view, but how immersive does it get in full VR? This would be the first GTA tailored for the VR experience. It's a must-see to see it work with the new POV and the motion controls.
Mark Zuckerberg has announced that the game is coming to Oculus and is already years in the making. So, we are expecting it to arrive this year. Follow Rockstar Games and Oculus on Twitter for the latest news and updates about the game. Right now there is no release date or official release video, yet. But we are hoping to see a teaser soon.
Nerf Ultimate Championship
Here's another one with a huge fandom outside VR. Also, entering the world of VR is no other than the familiar brand name Nerf. Nerf Ultimate Championship released quite a tease in their teaser video last year. With a few seconds of Nerf characters marching and showing iconic weapons, the video ends with what most say as a title reveal. December 2021, we were shown a gameplay video of what it's like playing this iconic game in VR. After taking a holiday break, watch out for new updates on the Nerf Ultimate Championship official Twitter account here.
Hitman 3 VR
Hitman 3 VR has announced that the game's second year will begin on January 20, 2022. This one has a save-the-date for Quest, Rift, and PC VR. It's its second year. We remember it being released exclusively for the PSVR last year.
The game currently has over 50 million players and continues to grow. This made this series the most popular of the Hitman series. With the addition of new maps, storylines, and modes, the year 2 edition is expected to be more immersive. On the announced date, more information will be available. To stay up to date, be sure to follow them here.
Assassin's Creed VR
Many are familiar with this franchise. This is the biggest franchise by the developer Ubisoft. Back in 2020, the game was announced to arrive on Oculus (Meta Quest) as a VR exclusive. And we certainly hope that this is the year that will see its arrival on Quest. Till now, there has been no word on the setting of Assassin's Creed in VR and how it will differ from the original. Some aspects of the original gameplay, like climbing and melee combat, have both proven to work well in VR. So, many are curious, how far are they in development? Are we going to hear more of Assassin's Creed VR this year?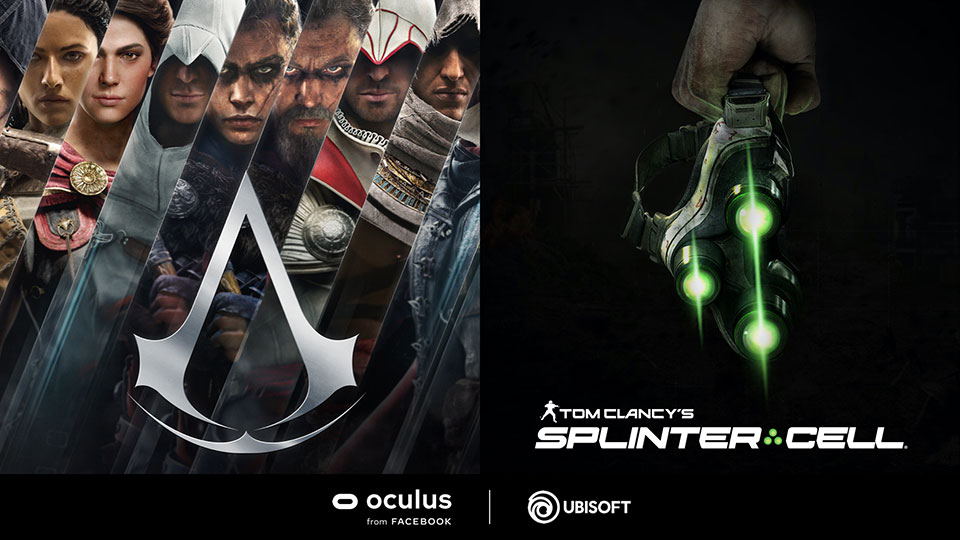 Splinter Cell VR
Ubisoft announced the coming of this game in VR at the same time as Assassin's Creed. Earlier last year, there were job listings for Splinter Cell. One job listing was described as a listing to get more people working on a multiplayer VR game which could be Splinter Cell. In December last year, Ubisoft officially announced the development of Splinter Cell Remake being led by Ubisoft Toronto. What this means for Splinter Cell VR is yet to be revealed.
In both Ubisoft games, Meta and the developers have been extra quiet about its development for VR. These games are big when it comes to popularity and are expected to bring in more fans to the Quest platform.
Green Hell VR
Green Hell is a stunning survival game that has been much awaited since its first announcement by the developer Incuvo. It is currently in development for Meta Quest and PC VR. It is expected to be launched in Q1 of 2022.
The stunning interactive environment and the survival adventure concept of this game have VR players wanting to try this game. The visuals inspired by the actual Amazon rainforest are something we are all looking forward to immersing in via VR.
Vertigo 2
This sci-fi shooter is much awaited for its full second sequel this year. With the success of Vertigo Remastered, many are anticipating playing Vertigo 2 fully in VR. You can play the demo here. See for yourself what the hype was all about.
Zenith: The Last City
The biggest game for MMO players, Zenith: The Last City is coming to all VR platforms this year. This open-world VR MMO will send you to countless new adventures in the skies. Fight monsters, join guilds, and more. The developer Ramen VR listed its release 'early 2022' on Steam.
Cities VR
Another hit game designed for Quest 2. This city-building game is about to hit VR this year. A bit different from the original but a stunning adaptation, the VR game will have a different control scheme and scale that will best work on VR headsets. Let's see how the interesting and complex mechanics of the game translate into VR. This would make an awesome city-building VR game.
Among US VR
Last but not least, is Among Us. Schell Games, the developers of the hit I Expect You to Die, is bringing this quirky popular game to VR. More about the recent announcement of this VR game here.
We'll be announcing more exciting new VR games and experiences very soon. More developments will undoubtedly come as the new year progresses, preparing us for a more exciting year in virtual reality. Ciao VR space!