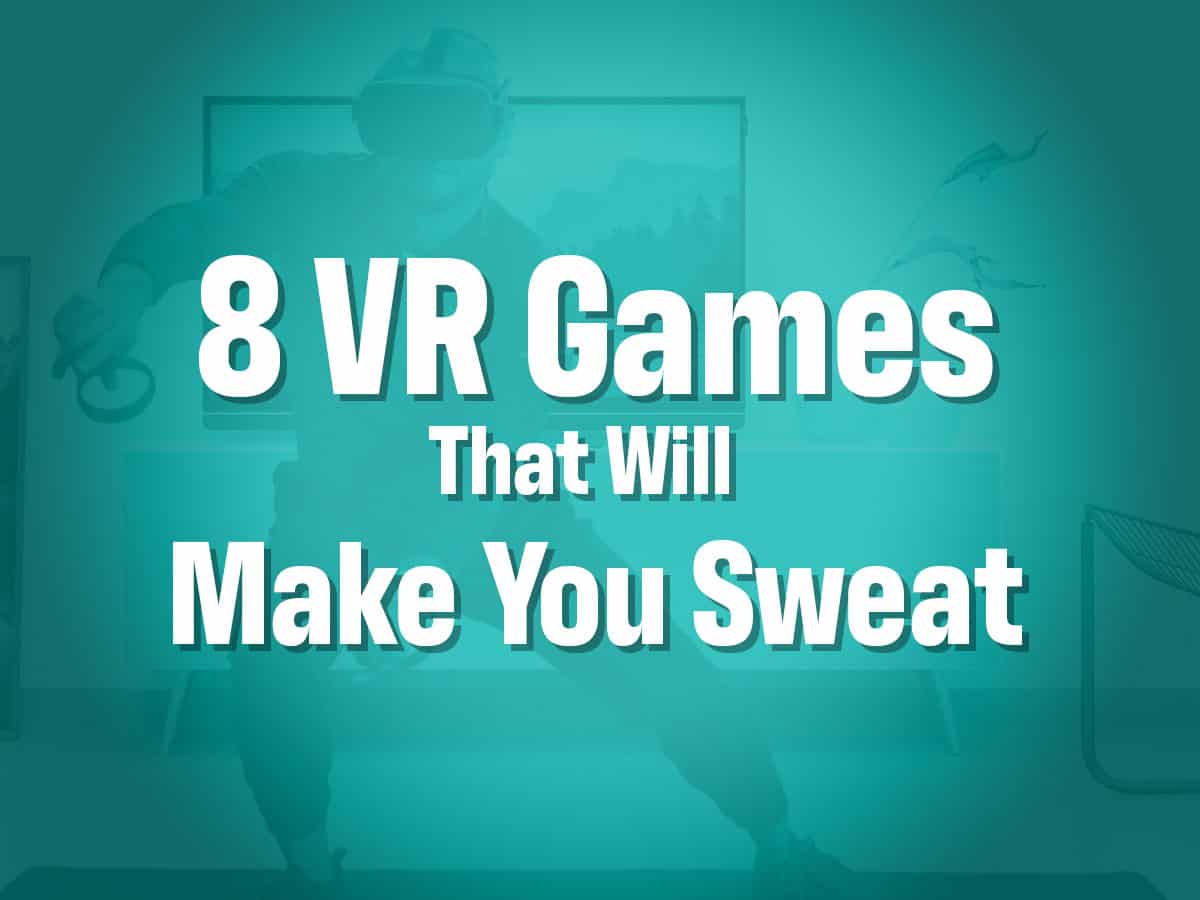 8 VR Games That Will Make You Sweat
In the best of times working out can be a chore. In the middle of a pandemic, though, it can be difficult to get motivated and figure out what to do. VR can solve both these problems.
Gamifying your workouts not only makes them go by faster but leaves you wanting to come back. This consistency is the most important part of any routine. The fact you can do this in your home means you don't have barriers to getting started.
Boxing
The first category we are going to cover is the boxing games. Shadowboxing has long been a warm-up for fighters. Now you can go one step further, fighting digital opponents rather just your mirrored doppelganger. These require that you have motion controllers in order to properly emulate your gloved fists in VR.
The Thrill of the Fight
The cheapest entry on this list, yet it is still no slouch at getting you moving. It was the first VR boxing game that I picked up shortly after the Rift CV1 came out, and it's still a fun workout all these years later. It's especially popular on the Oculus Quest with an even higher average review score than Beat Saber. This is a bargain not to be missed.
Creed: Rise to Glory
This title has a bit better graphics than the previous entry and the story of Adonis Creed, from the movie, to follow. Story mode is pretty short, but you can go back and fight any of the characters again with selectable difficulty. You can even change your character giving you different stats.
BoxVR
This game really blends between this category(boxing) and the next(rhythm). You will duck and weave as you punch glowing orbs to the beat of some groovy music.
Rhythm
Jumping off of the last game, we move onto rhythm games. These have you smashing bright blocks and balls, usually flying right at you, while you avoid barriers and bombs. These games are often heavily dependent on their soundtracks. These are great games at just getting you moving, and up the difficulty they can become a downright killer workout.
Beat Saber
The game that brought rhythm games to VR. Wielding glowing beat sabers color-coded to the cubes you need to slice. The game has many levels of difficulty, so you become overwhelmed or bored. Also, be sure to check out our Beat Saber review.
Synth Riders
80's techno come to life. In this one you have to follow streams rather than smash blocks, for more fluid gameplay. Most people feel this is similar to dancing.
Supernatural
This is more workout than game, but borrows a lot of what is good in Beat Saber to do it. On top of that, you will have a virtual coach encouraging you as you go. Unlike the previous mentions this one has a more realistic aesthetic.
Special note: Subscription Cost: $19/mo or $179/year
Only available on the Oculus Quest
Biking
Here we have reached the truly workout focused offering, requiring equipment beyond your VR setup to use, such as a bike or a rowing machine.
VirZOOM Arcade
This is a package of experiences that comes with your VZfit membership.
Using a sensor mounted on a stationary bike, and a special gamepad. You travel through the games by pedaling to control speed or height and leaning to steer. There are a variety of experiences available including riding a pegasus, driving a tank, or riding through the country following Google street view.
Compatible Headsets: Oculus Quest, Oculus Go
Required hardware beyond VR: Cadence monitor, a stationary bike.
Special note: Free membership available, but in order to access all features $9.95/mo or $99.95/yr
Holofit
The program has customizable difficulties, racing, and offers multiplayer races that are events coordinated by Holodia. There are dozens of environments to navigate through. It also allows the connection of rowing machines and levels specifically designed for them.
Required hardware: Cadence monitor and controller, plus a stationary bike, elliptical, or compatible rower.
Compatible Headsets: Oculus Quest, HTC Vive Focus, Samsung Gear VR(phone restricted), Pico Neo
Special note: Subscription Cost to access all features €9.9/mo or €108/yr (Euros)
Additional mention:
YUR
This program runs in the background that claims to be able to track your activity and calorie expenditure while you workout. At the very least it is a good way to keep track of your virtual workouts.