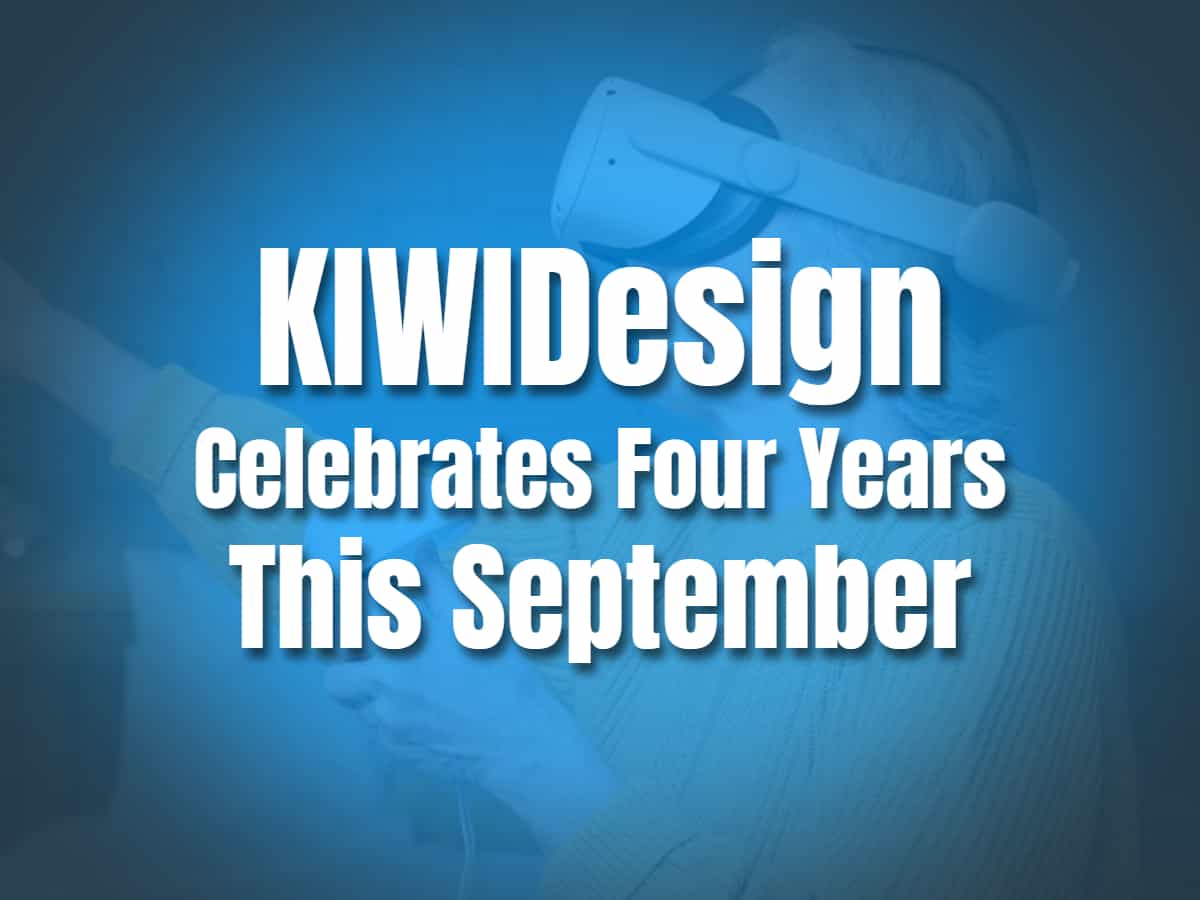 KIWIDesign Celebrates Four Years This September
This month marks KIWI design's fourth year in business. By VR players for VR players, the company is committed to developing and improving VR peripherals for a better VR gaming experience. And today they got some discounts and treats for the VR community.
This company created by VR enthusiasts started as a response to the demand for accessories solutions. Back in 2017, VR accessories were quite new in the market and needed improvement. And some accessories we know today haven't been invented yet. So, the eager team set out to improve these accessories and come up with their own solutions for VR gaming demands, which helped to grow the business to what it is now.
KIWI Design anniversary discount and treats
KIWI Design is holding a month-long celebration. It started on the first of September and will last until the end of the month.
If you are looking for new VR accessories for more fun and immersive experiences, check out KIWI Design products and get them at a discounted price. They are currently running the following promos on their official website.
20% off sitewide
Get a 20% discount on all their products for a limited time. Purchases should be made from September 1 - September 30, 2022 only. Use promo code 4TH20 to avail the discount upon checkout.
Buy 3 get 1 free
Buy products worth more than $100 after discounts and choose one of the four selected best-selling KIWI Design products.
You'll get one of these products for free:
Make sure to write the item of your choice on the order form, otherwise, they will select the item randomly.
Wire clip for free
You'll get a free wire clip if your order is above $30. Select the wire clip and add it to your cart to avail of the promo.
Top existing products of KIWI Design
KIWI Design makes practical VR protective accessories like controller covers, headgear shells, and lens protection.
Here is my opinion of the KIWI Design Knuckle Grip Covers after using the controller grips for a while.
The company also offers some VR cable management solutions, facial interface accessories, head straps, link cables, and more. With some of their bestsellers being offered for free this month, this might be the best time to browse their products for a VR accessories haul.
KIWI Design is one of the companies bringing practical solutions
Businesses like KIWI Design support the VR community through their ingenious ways of improving the VR experience. Whether it be for simple items that organize your VR setup or some addition to peripherals that will help your VR setup work properly, they offer great help. Share the word—this month could be the ideal time to buy new VR accessories.