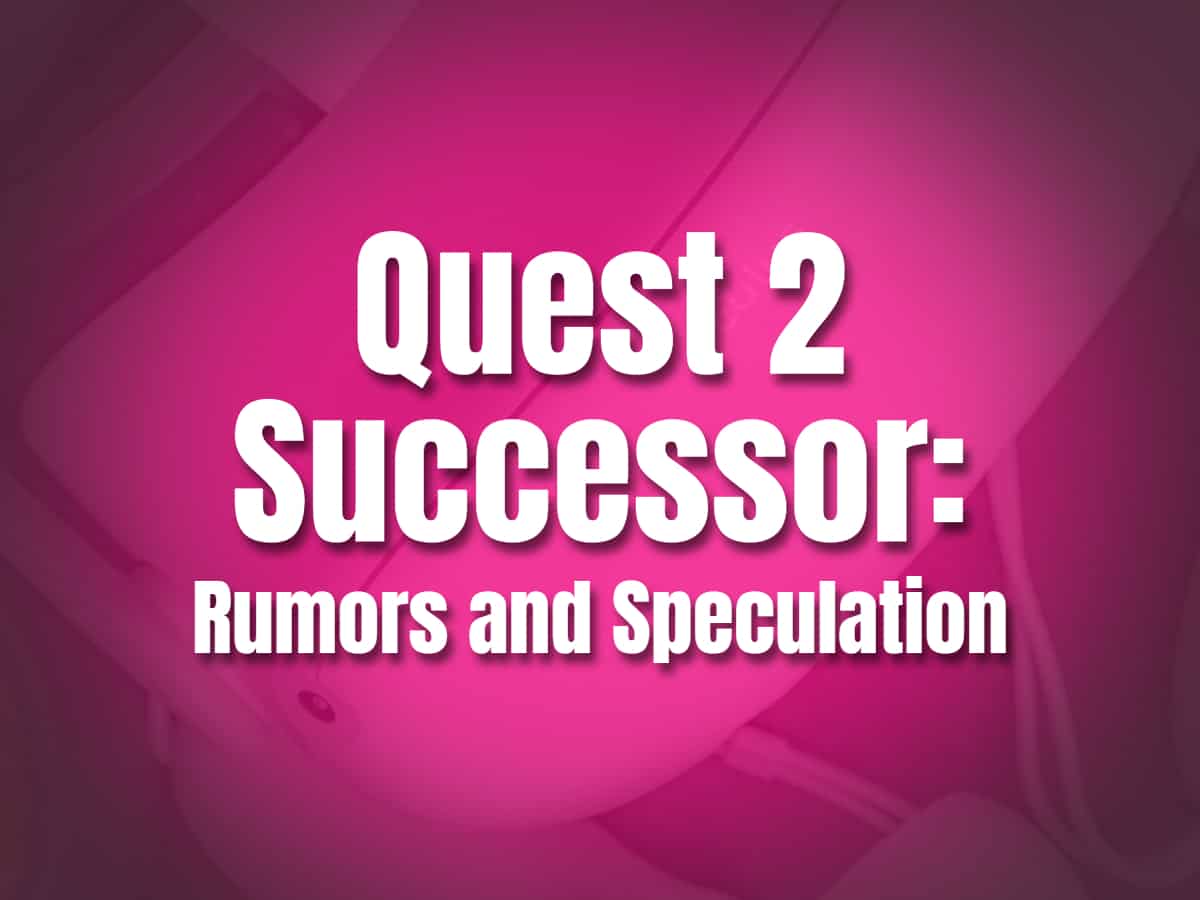 Quest 2 Successor: Rumors and Speculation
Following the Quest Pro leak, a rumored successor of Quest 2 began to surface. While Quest Pro is expected to be officially unveiled during this month's Meta event, Quest 3 is rumored to arrive next year. The latest leak shows some important details of the design and specs of Meta's latest hardware. 
Since its debut in 2020, Meta Quest 2 has become one of the most popular VR headsets. This occurred before Facebook changed its name to Meta in 2021, and the headgear was known as Oculus Quest 2 at the time. Future projects were also highlighted during the Connect 2021 announcement of the changes, including Project Cambria, now known as the Quest Pro mixed-reality hardware for enterprises. After that, what comes after the consumer VR headset Quest 2? This question may soon have an answer.
Quest 3 goes beyond VR
Rumors circulate that similar to Quest Pro, Quest 3 is also a mixed reality headset. But as anticipated it will be aimed at the average consumer market as opposed to the enterprise-level headset Quest Pro. Although there are also rumors that it has less attractive features, it's too early to tell. But here are what we know so far about the design and specs of the said headset.
Brad Lynch leaks
Prior to this leak, the same person also leaked the schematics of the Quest Pro which was later confirmed by the hotel leak or sighting of the Project Cambria hardware. The latest leaks from a VR analyst, Brad Lynch, show a lower-end VR headset codenamed " Project Stinson".
Project Stinson or Quest 3, according to Brad Lynch will be cheaper than Quest Pro but more expensive than Quest 2. Many believed that it would marry features of the Pro and the predecessor to come up with interesting midrange hardware.
He showed CAD images of the said device. Here's the rundown of the features Brad Lynch showed on his YouTube channel.
While the Quest Pro is very certain to be on the forthcoming Connect 2022, many are looking forward to the arrival of Quest 3 in 2023. If the leaks are genuine, Meta Quest will provide new experiences to customers through mixed reality. Some speculate that the gadget will be designed more for gaming than for metaverse experiences. However, many people anticipate more advanced virtual reality experiences with the next technologies. Meta Quest 2, regarded as being one of the most inexpensive VR headsets, needs a similar successor that offers more immersive experiences at a reasonable price.