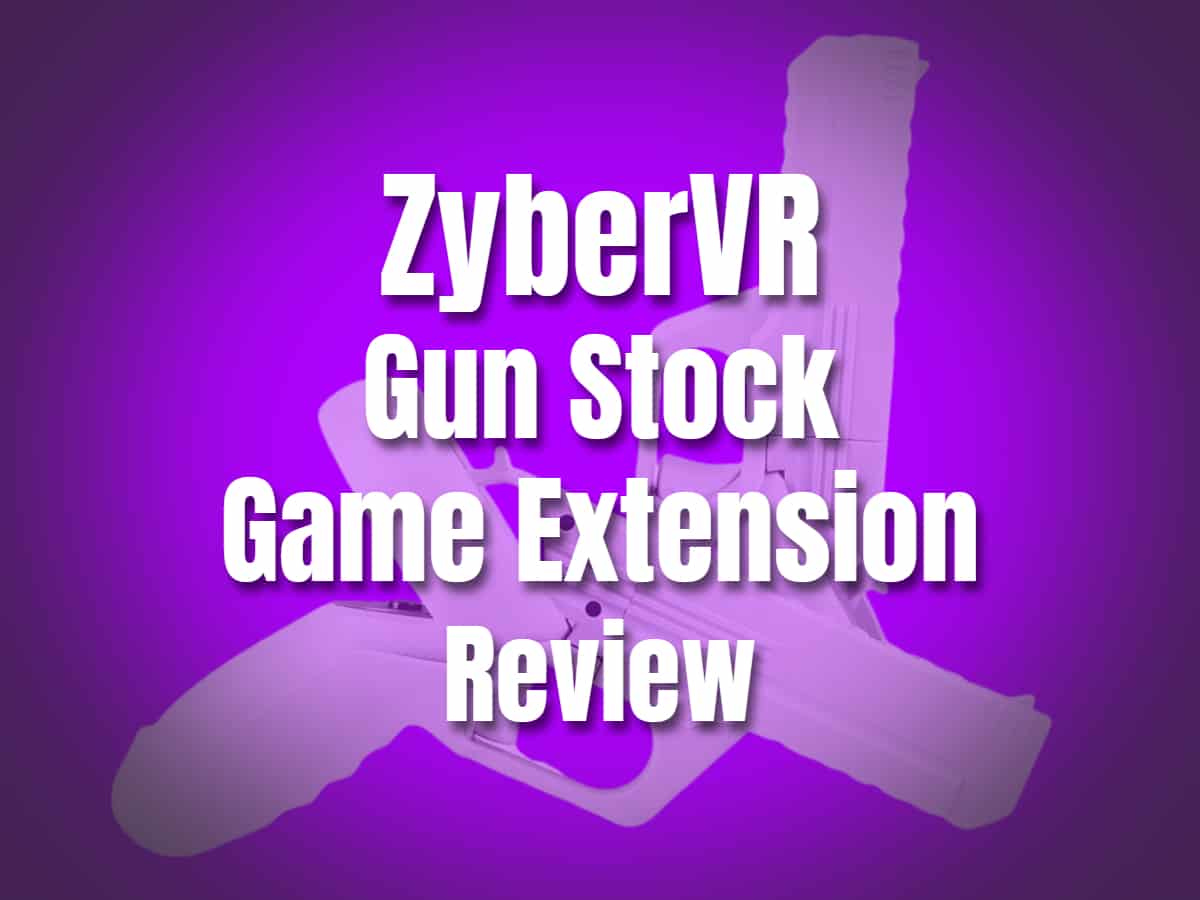 ZyberVR Gun Stock for Meta Quest 2 Review
Published
July 13, 2022
under
REVIEWS
I'm always looking for a way to push my VR experience to the next level and show it off to friends. Today, we'll look at a cool-looking gun stock controller accessory for VR shooters.
This accessory is pretty straightforward. It lets you hold something that looks more like a gun while in VR. You don't see it, but anyone around you will. I tried out the Zyber VR gun stock to see how it feels, and here are some things to note about the product to help you decide if you should get one.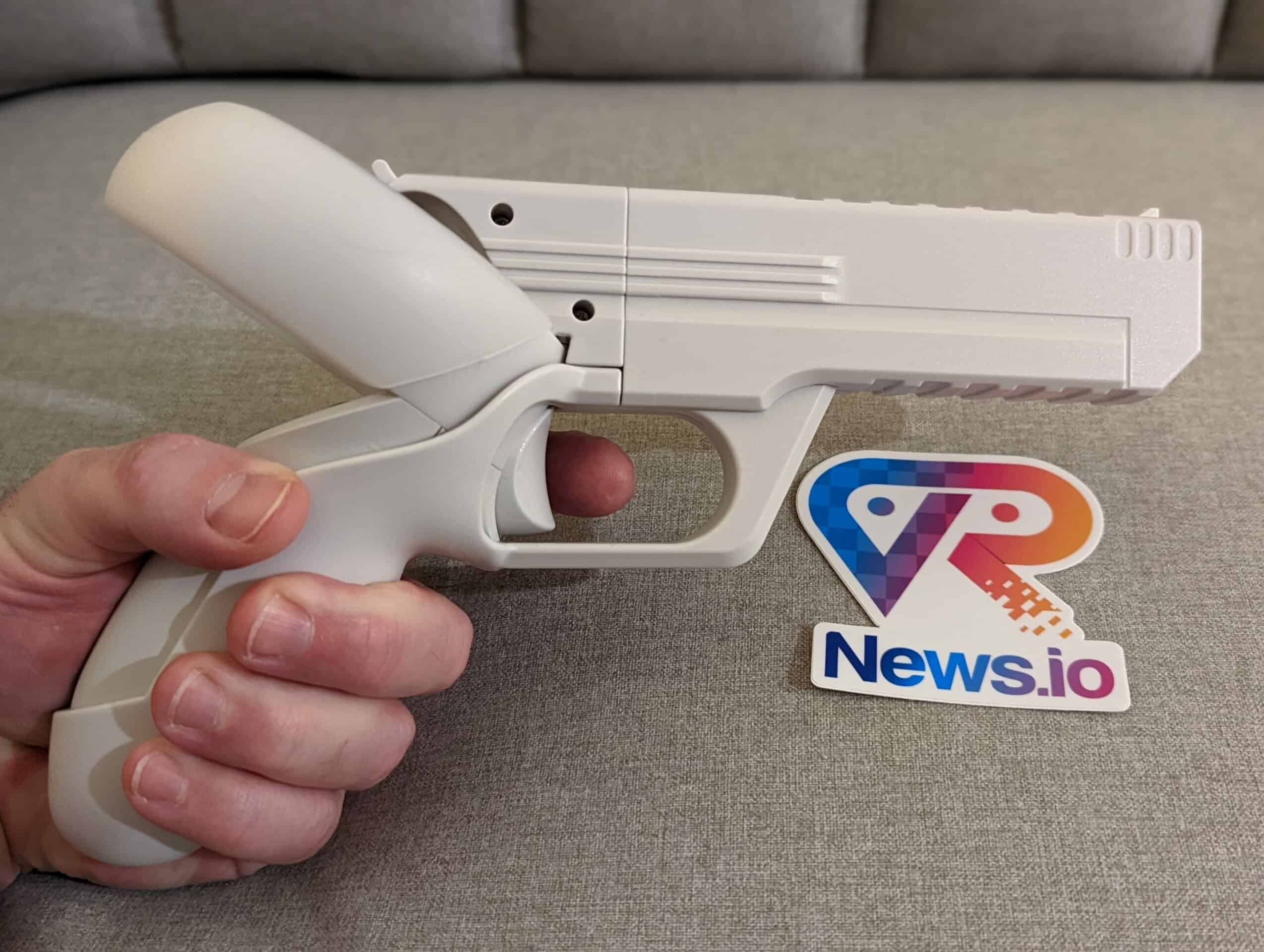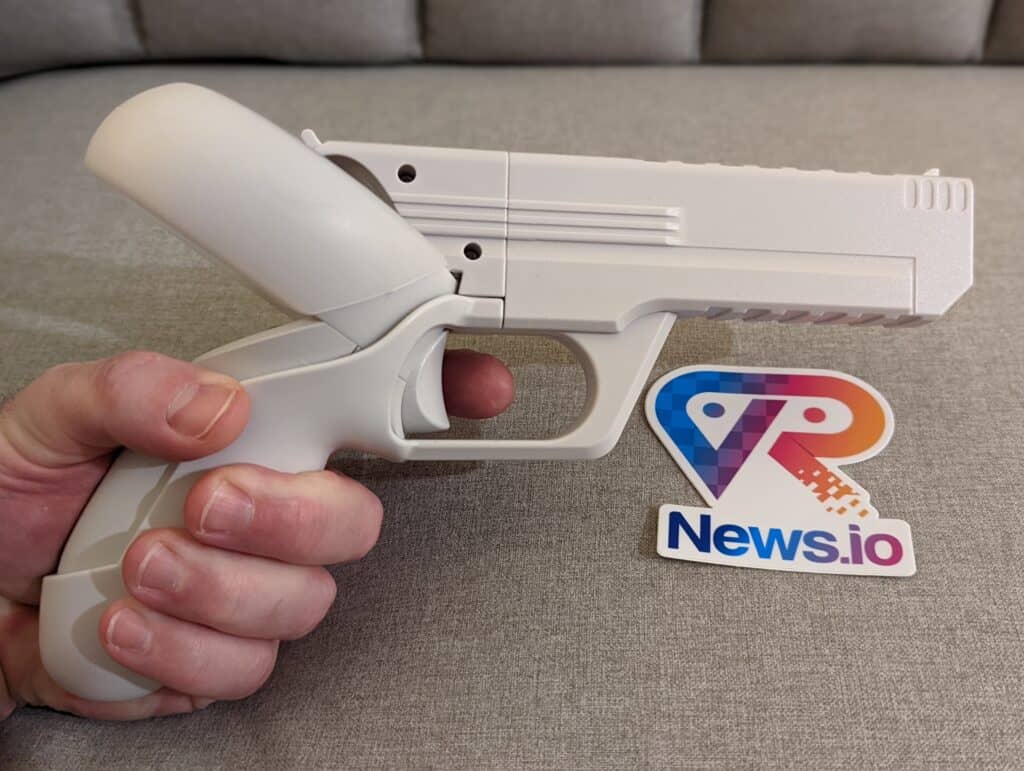 The feedback I've gotten from everyone so far is that it looks cool, but is it for you? Let's find out.
Unboxing and setup
Here's a video of my first impressions:
Out of the box, the accessory is dead simple to fit onto your Quest 2 controllers. There aren't any complex pieces to figure out which part goes into what. With that said, you can easily switch into a pistol look without much thought about it. The kit snaps easily into place. You are all set in seconds.
The piece has three main components: the handle, the barrel, and the hammer locking mechanism. It's a nice-looking solid piece. And from that vantage, it would be nice to be seen with it.
It looks cool
Gun stock game extensions are meant to simulate a pistol look while playing VR shooting games. ZyberVR gun stock holds your Quest 2 controllers in place to simulate it into a pair of pistols. They come in black and white. I had white, but you can see black in the product trailer video:
Everyone commented on how cool these things look and immediately wanted to pick them up. It has a neat design and the assembly fit the Quest 2 VR controllers snuggly. The plastic is hollow, but it feels like a solid and fit together tightly. There wasn't any rattling or looseness. It allowed full access to all buttons.
Adds a little more weight
Adding a little bit of weight is sometimes good. For me, I prefer the feel of a little more weight in my hands. Although I don't have any problems with the default weight of Quest 2 controllers. It's really a matter of preference.
The extensions didn't cause me any strain while using it. It has the right amount of weight to tell you are holding something a bit heavier, but not enough to be heavy.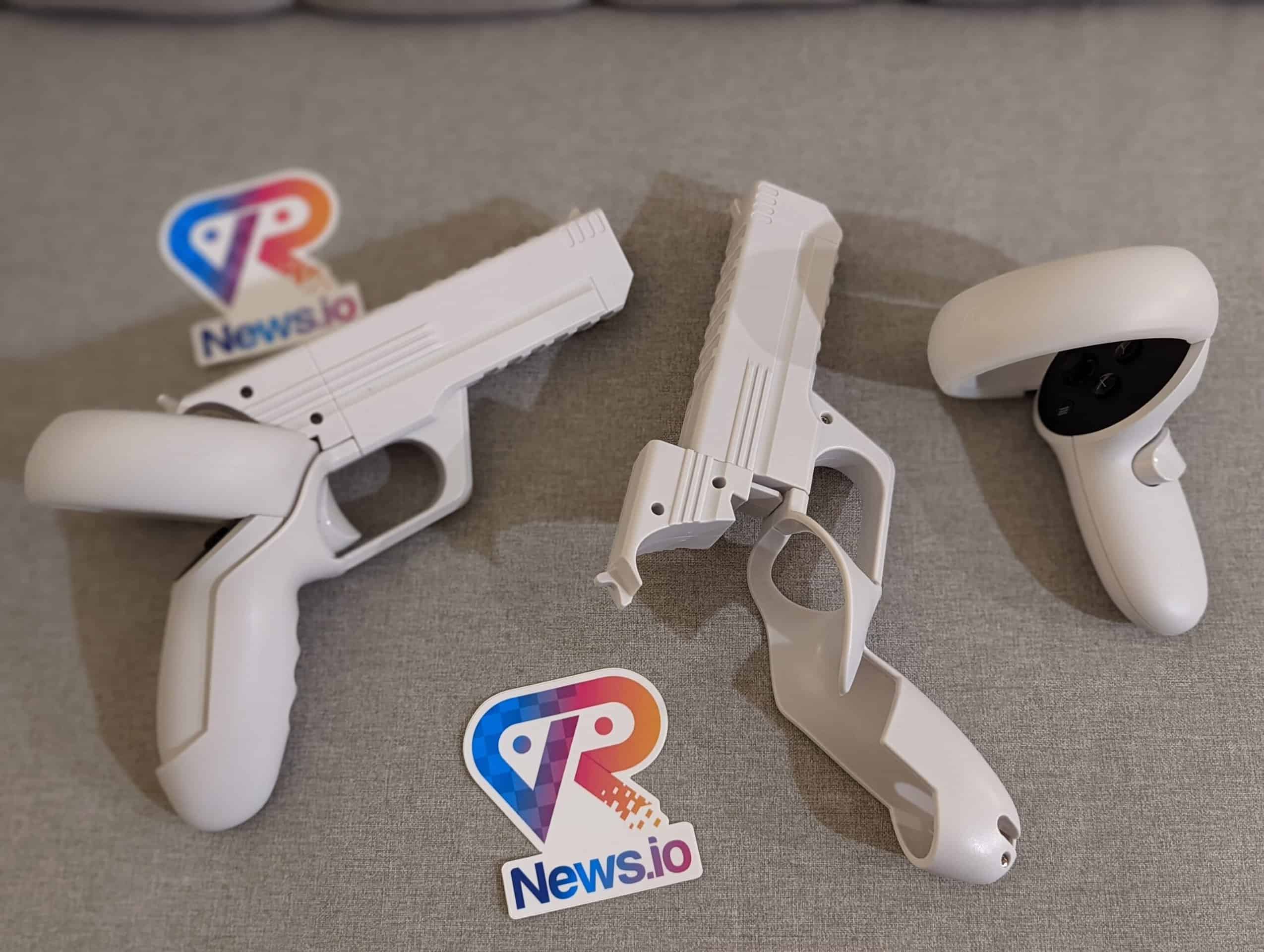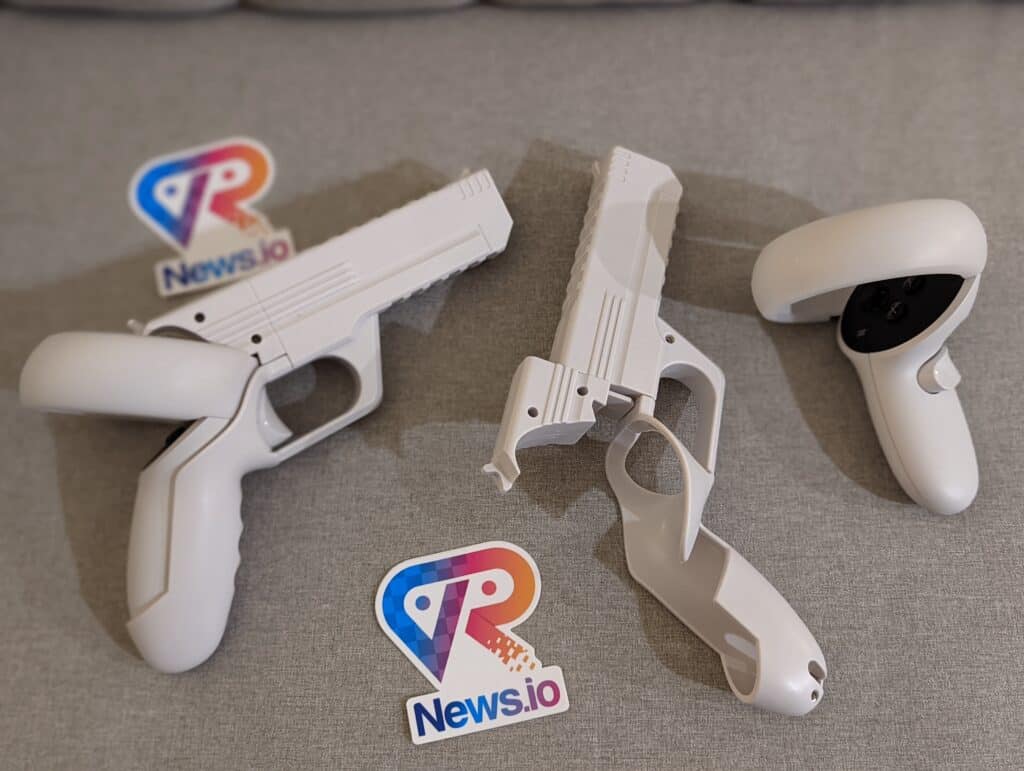 Zyber VR gun stock grip comfort
I am used to using my Meta Quest 2 with silicone grips. They give my hands the right texture and the grip I need to be fully immersed in VR. I'm pampered, and I don't like going back to controllers that feel like they might slip from my hands.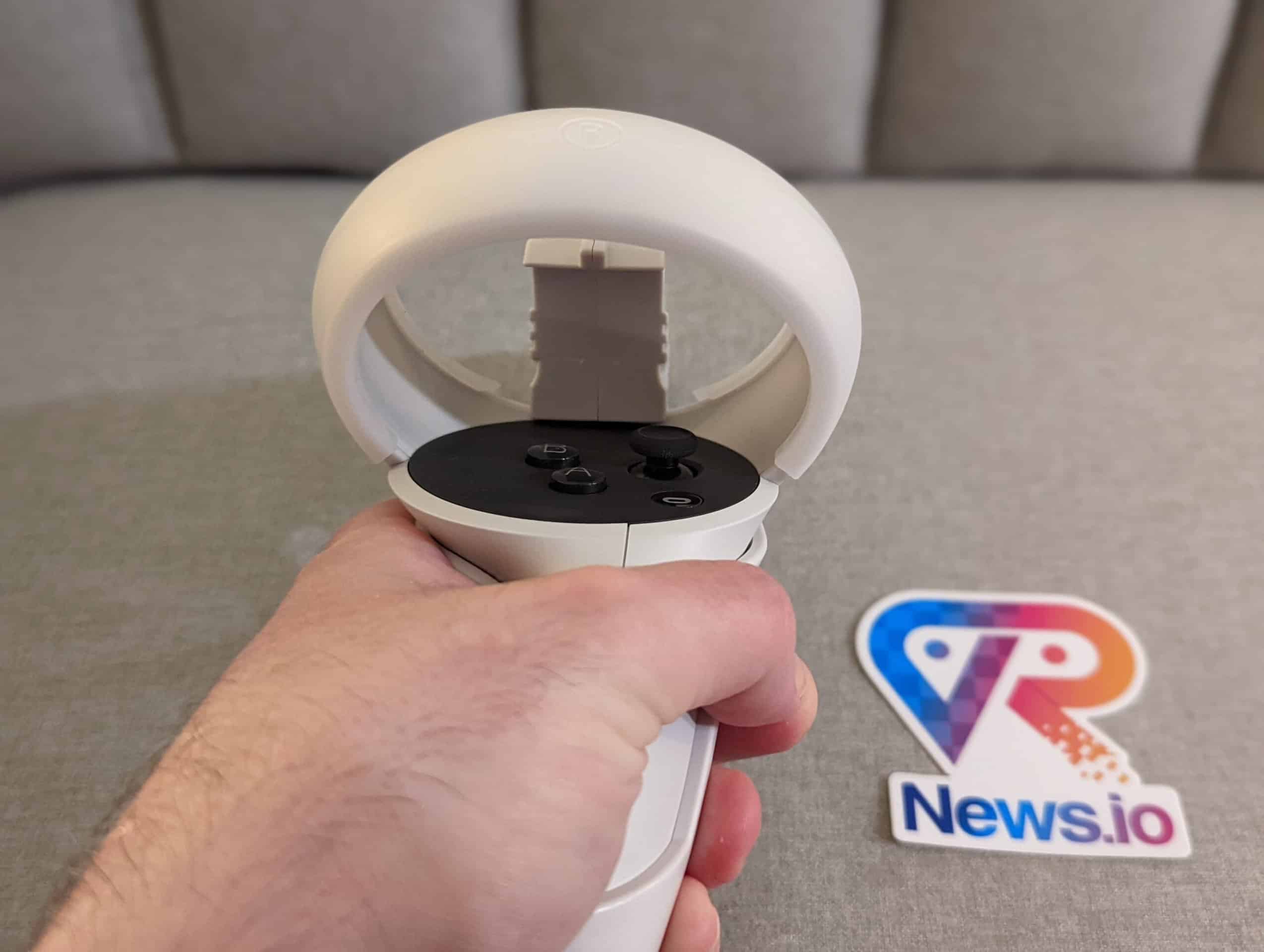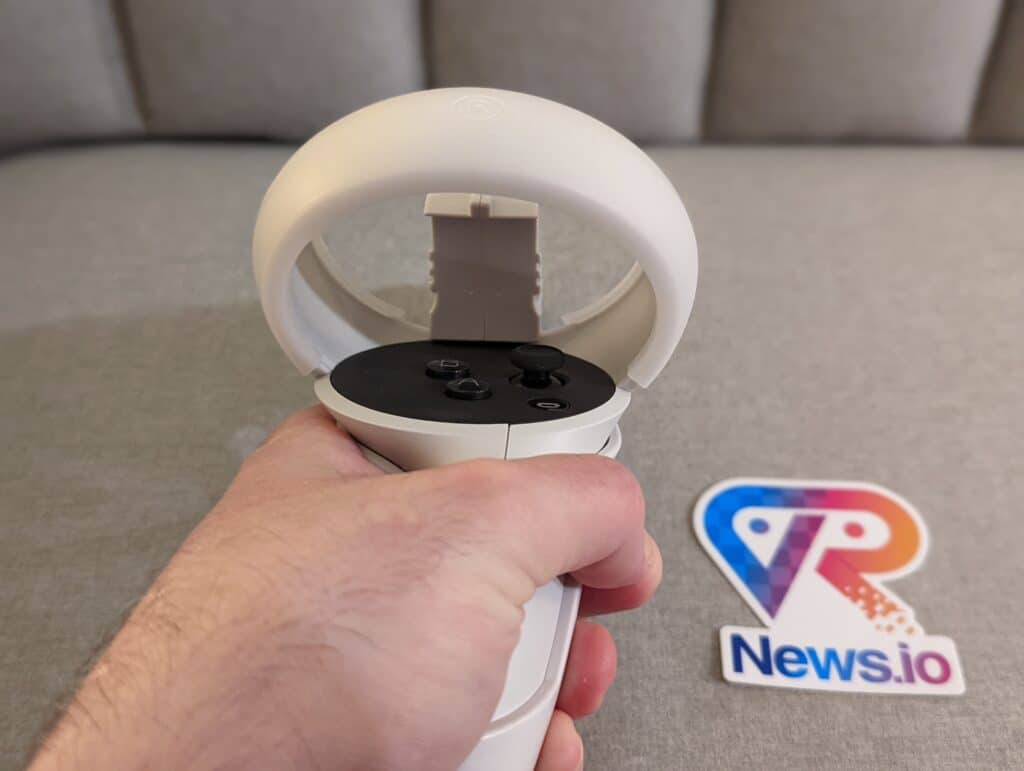 Unfortunately, the Zyber was a letdown in this department. It felt bulkier and more slick than the plain Quest 2 controllers. Anyone who has thought of even holding a gun knows that "slick" is not a term you would want associated with a firearm.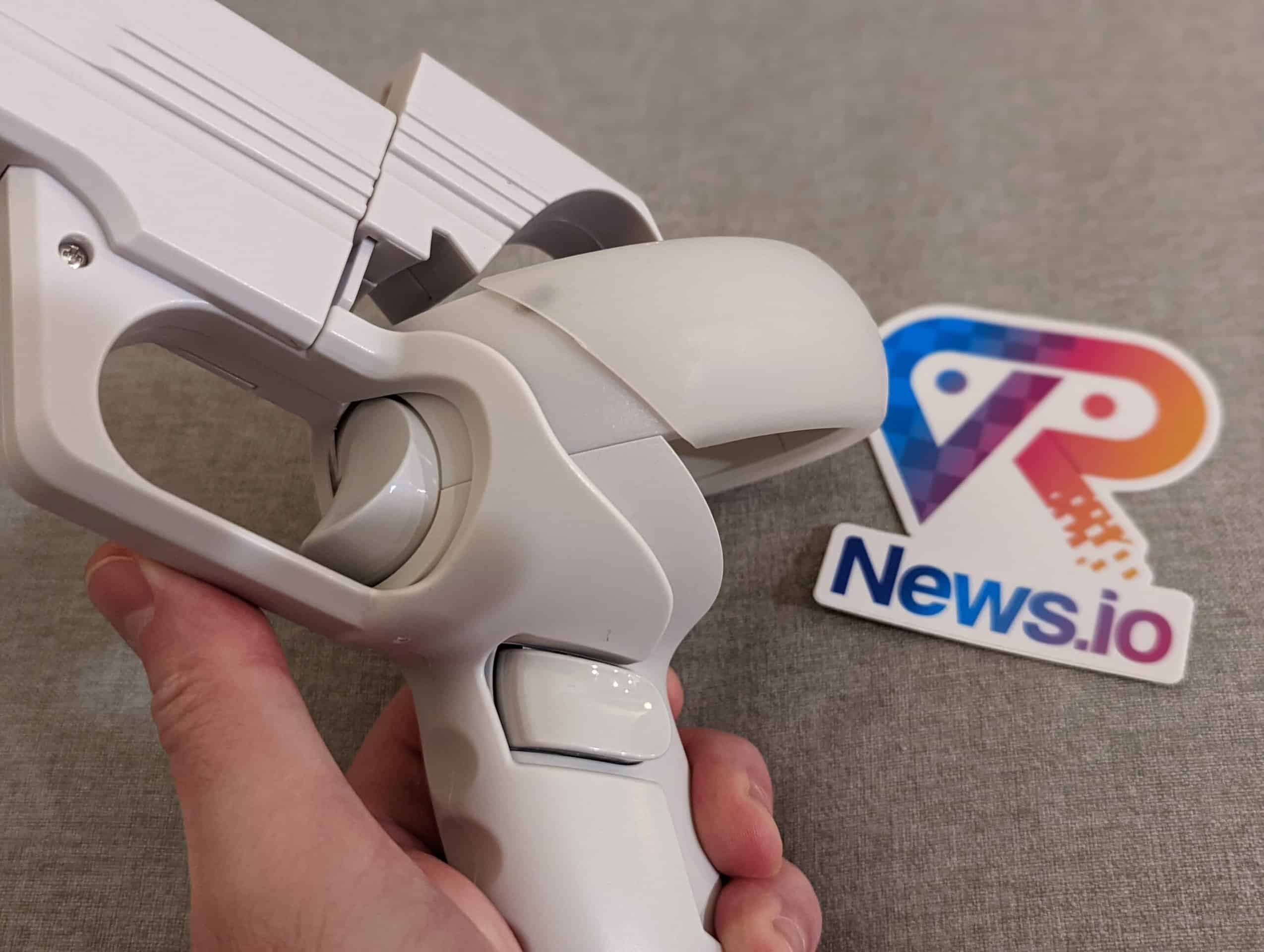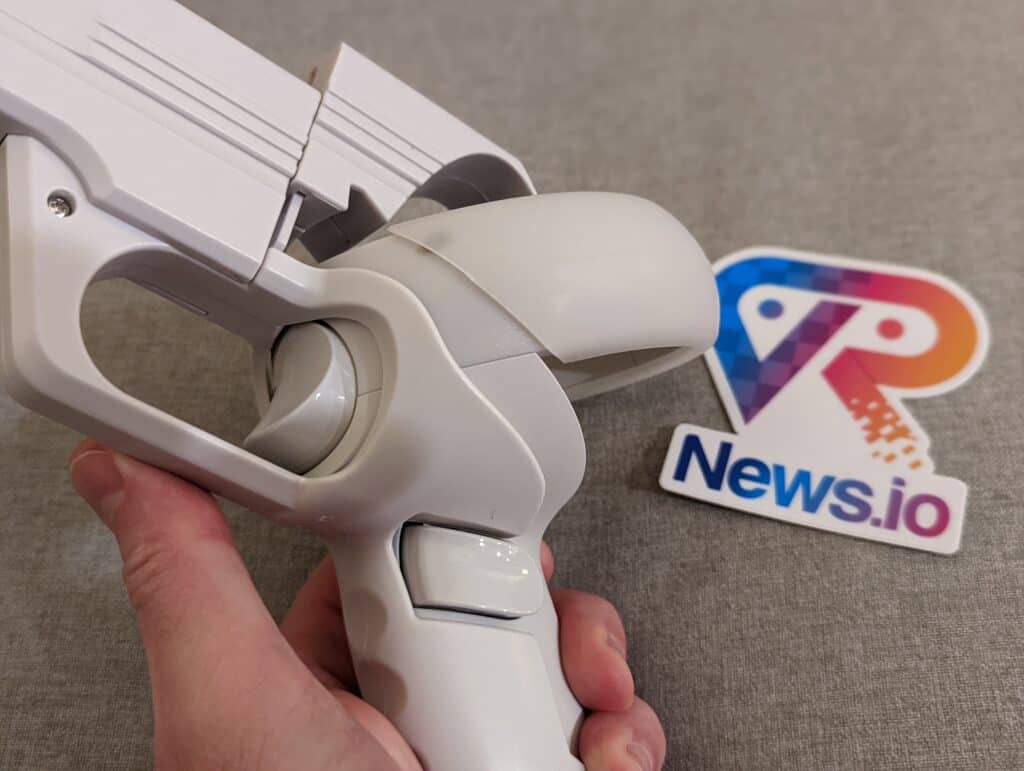 I prefer the weight and texture of my KIWI Design extended knuckle grip covers. Zyber VR really missed out on that level of comfort. This is the entirety of my complaint. Looking good is one thing, but I personally wouldn't trade my comfort while gaming to look cool.
Final thoughts
Our rating: ⭐⭐⭐

(3.5/5)
These could have been great with some tweaks, but in the end it's not something I would use to enjoy my VR shooters. My family and I usually game alone in VR, so I prefer the texture and sturdy feel of silicone grips. That being said, I can see one situation where you might like it, and that's showing off for friends. All of the people that I showed these off to commented on how cool these things looked. They do turn heads.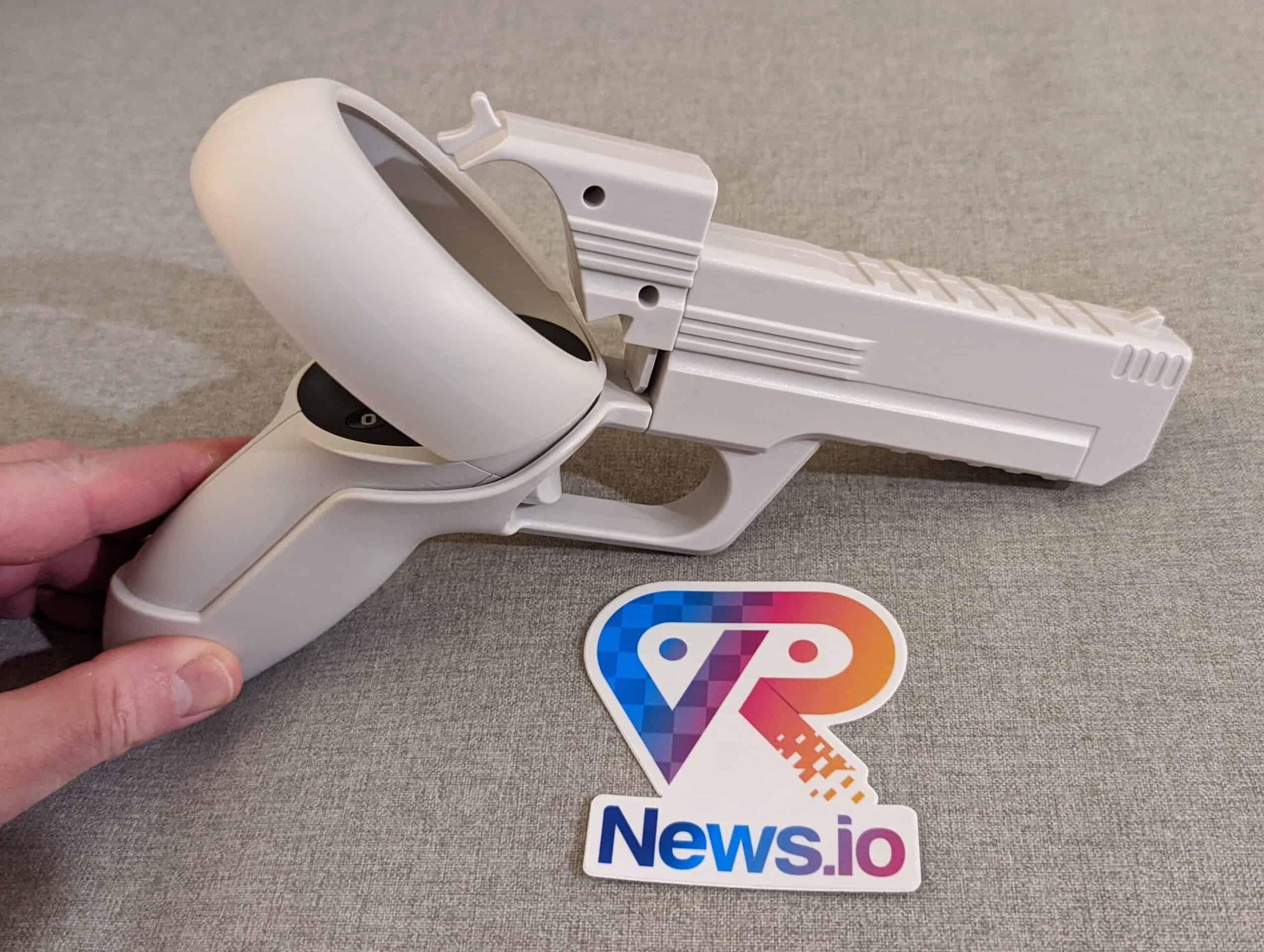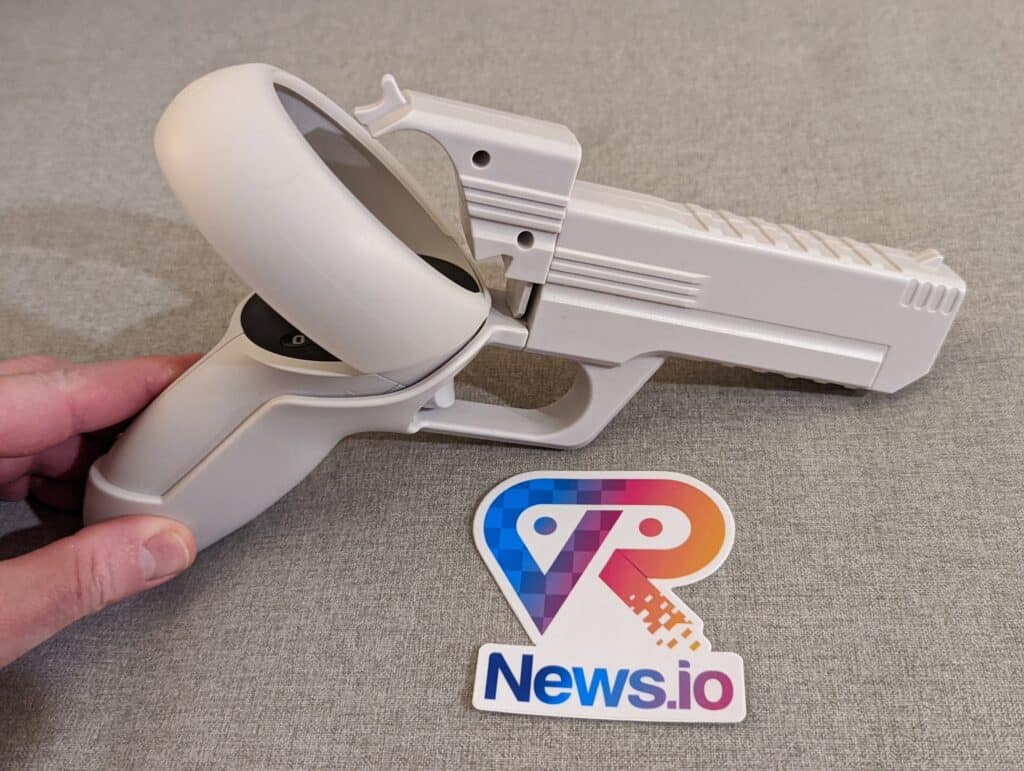 That's really what it comes down to, looks. You don't see them while wearing a VR headset. Are you willing to put up with bulkier and slightly more slippery grip for looks? I have pretty average size hands, and if my hands were bigger than average they might have been more comfortable. For me I can see the appeal, and I wanted to love them, but I can only hope Zyber comes back with a nice textured silicone grip version in the future. Until then, I'd pass.
If these are something you want to try, you can buy either color gun grip on the Zyber VR website. Also, be sure to use the coupon code VRNEWSIO to get an extra 20% off.
As always, we'll keep you posted on all things VR. Keep the fun rolling. Ciao VR fam!
-VR Paul
DISCLAIMER: ZyberVR reached out and sent over the product wanting us to try it. No money was exchanged for this review, but we did receive the product for free. We've opted to use affiliate links in the article to help support our site when you purchase from the provided links. We only recommend products that we actually use and enjoy regardless of any affiliate offerings. If you prefer to use a non-affiliate link you can visit the product page directly here: https://zybervr.com/products/zybervr-gun-stock-game-extension-for-oculus-quest-2-gs01