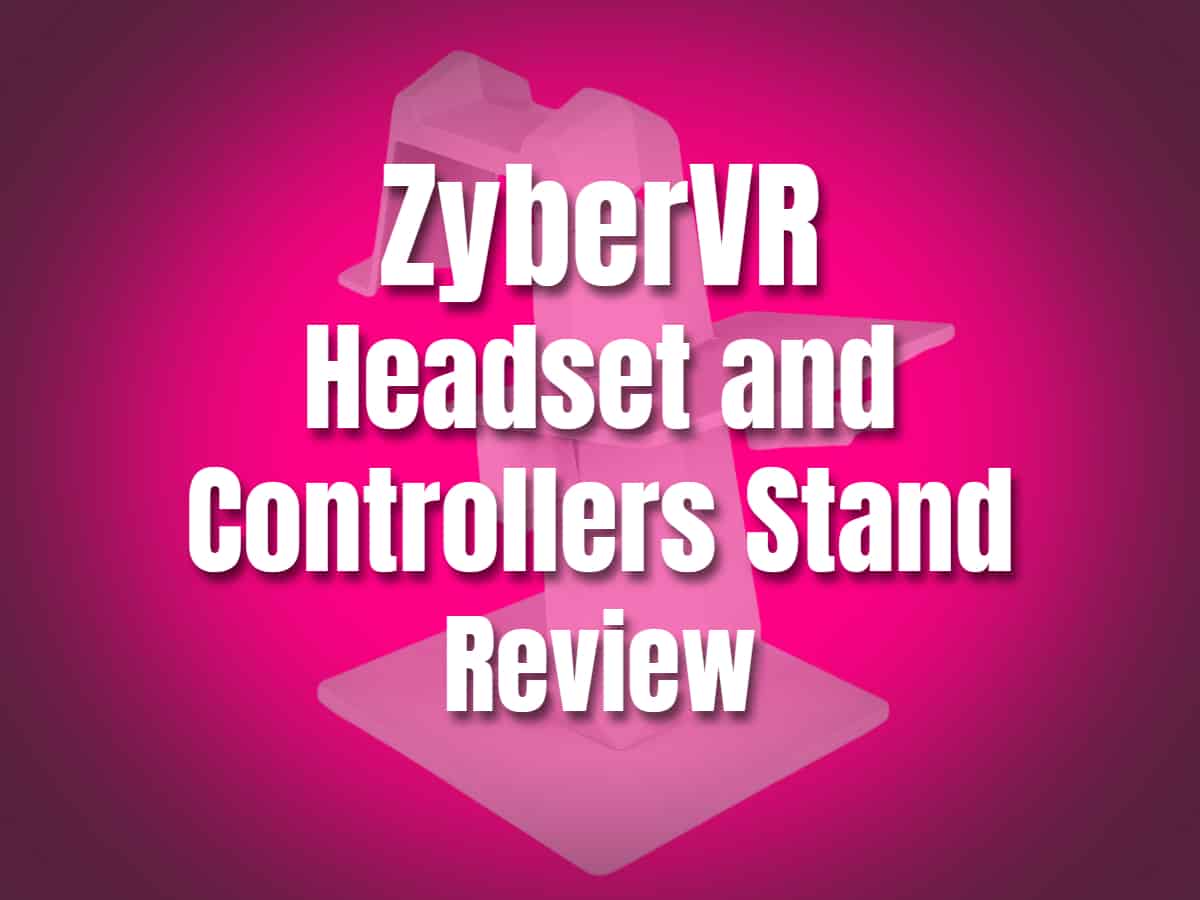 Review: ZyberVR Headset and Controllers Stand
Published
July 20, 2022
under
REVIEWS
There are many VR products available on the market that are useful to have besides gaming accessories. Most people don't spend the entire day in VR, so your headset will eventually need to sit somewhere. Today we're going to go over a place for any VR headset to sit from Zyber VR.
A little while back we did a review of their ZyberVR case, which was a great value to store and carry the device anywhere. This time, we'll take a look at a desktop stand that organizes your headset and controllers.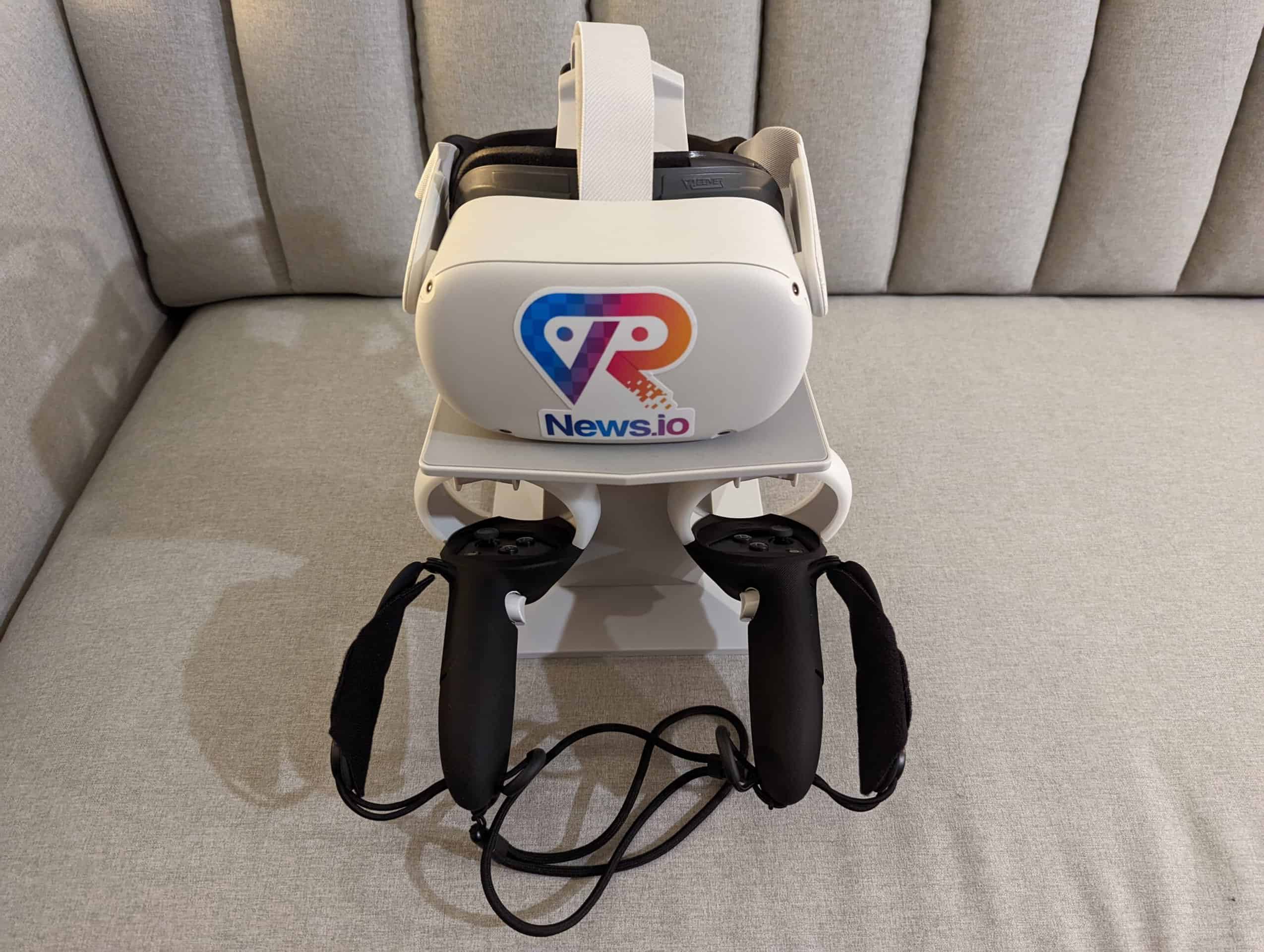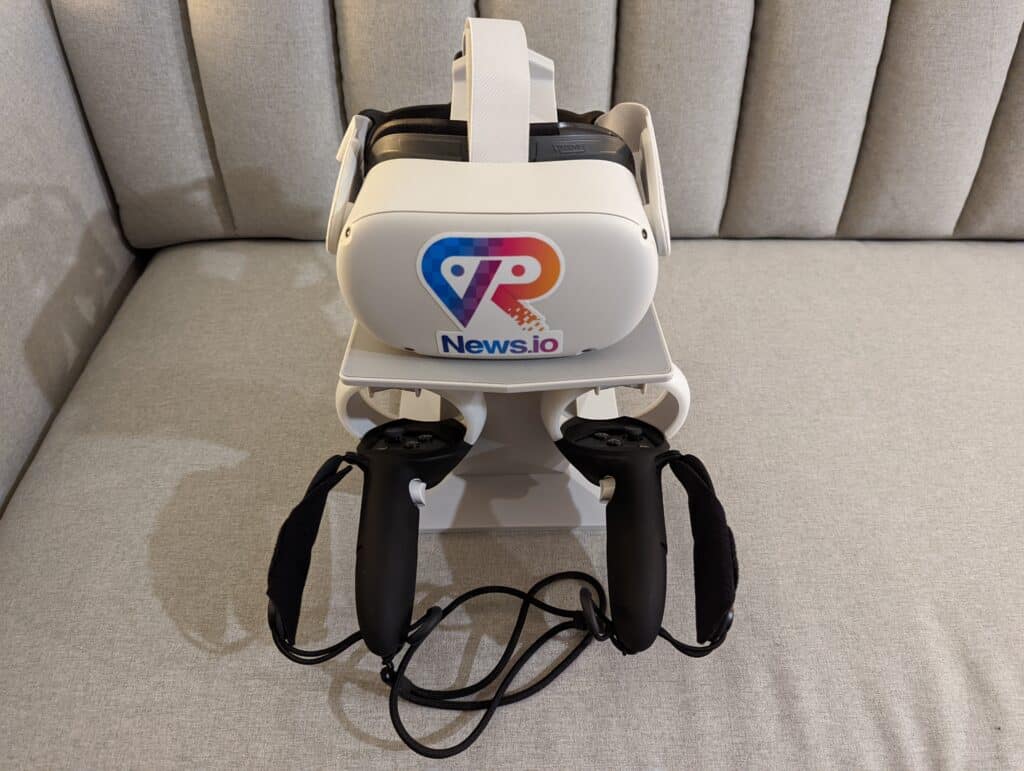 A Universal VR stand
This ZyberVR headset and controllers stand is marketed for Meta Quest 2 users. However, it is a pretty universal organizer stand that would work for several major VR headset models. On the website, they list the Oculus Rift S, Valve Index, and HTC Vive headsets and controllers.
Here's a quick first impressions of the stand with my Quest 2:
It holds your VR headset, controllers, and works with the elite strap for Quest 2. It has a rotatable hooks for holding different controllers. I have knuckle grips covers on my controllers and this one does the job. It's basically a few pieces of plastic put together as one to have all your VR hardware and accessories in one place. It's not heavy, but it seemed to be robust enough to do the job.
Sturdiness and Safety
The desktop stand is made of ABS plastic. It has seven parts and the assembly was easy without instructions. The organizer features silicone pads to protect your furniture from scratches. It has a solid vertical stance with a non-slip base making it stand stable. It sits perfectly on my end table. It's just the right size and won't take up too much space. In fact, the space-saving design is what I liked most.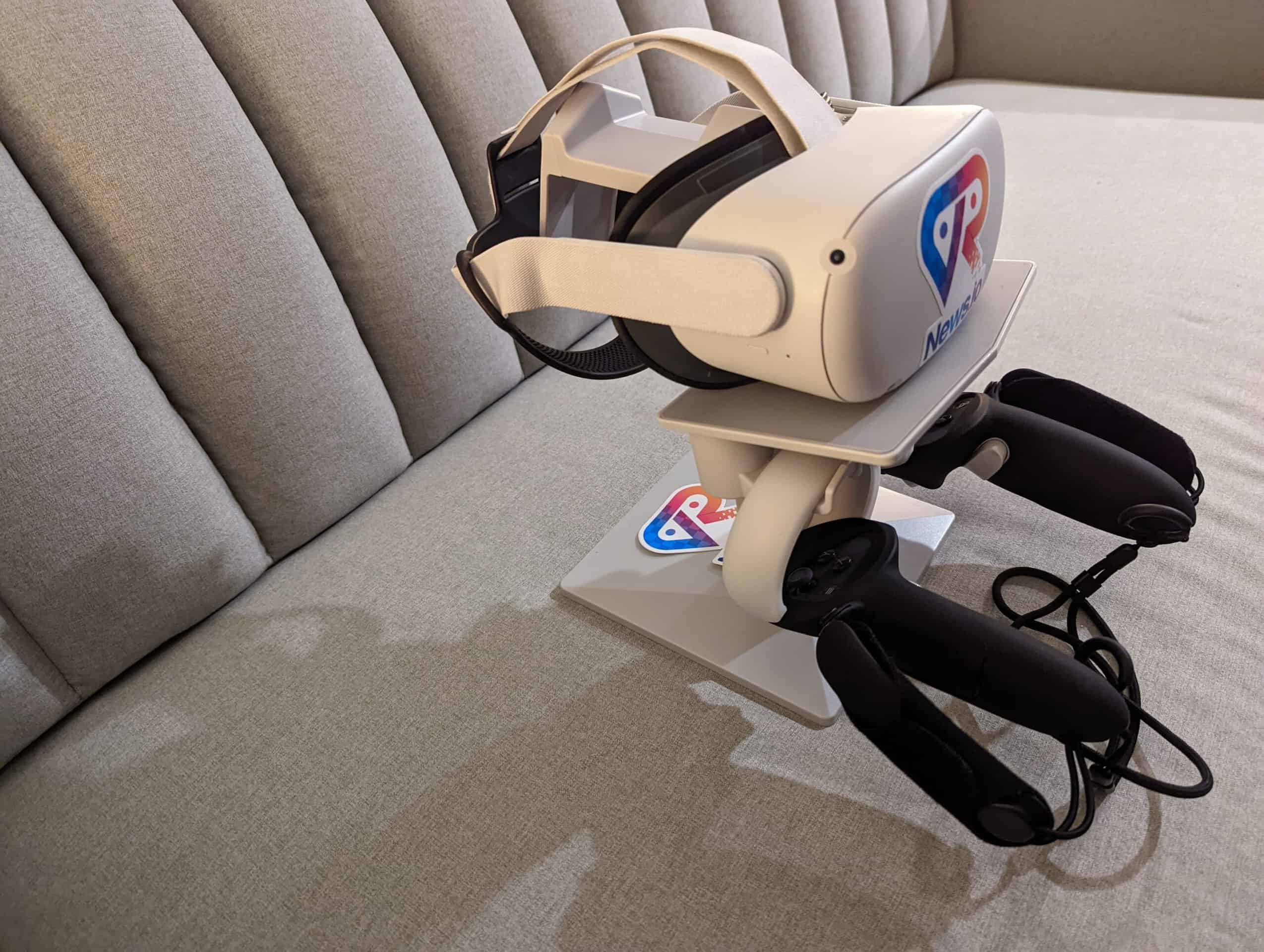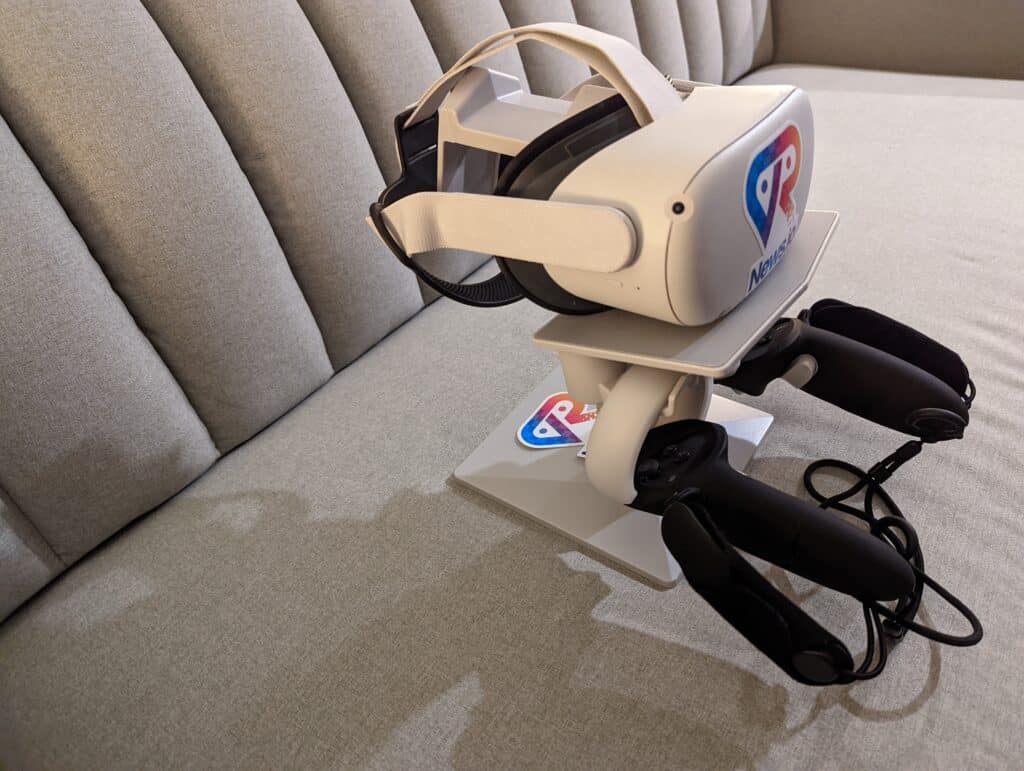 What's missing
For a headset organizer, it doesn't have any cable management feature. The back is pretty plain and could use some added features there. I would pay more cable management for my headset charger. It would be nice to have it sitting perfectly on my end table while I'm charging my VR headset. This is something that the product can consider improving. An extension port for the charging cable would be a great addition in a future version. Otherwise, it does its job organizing my VR setup.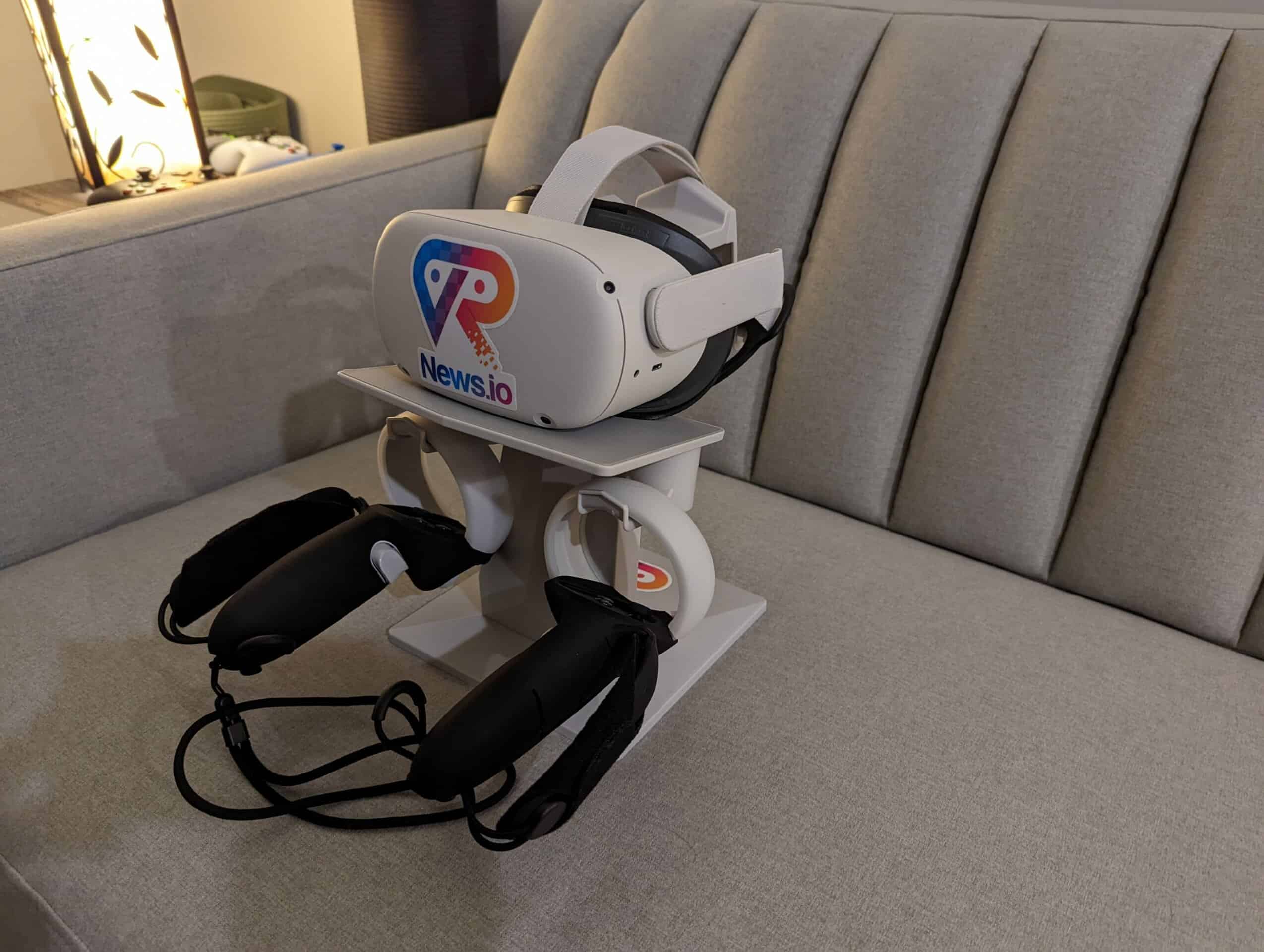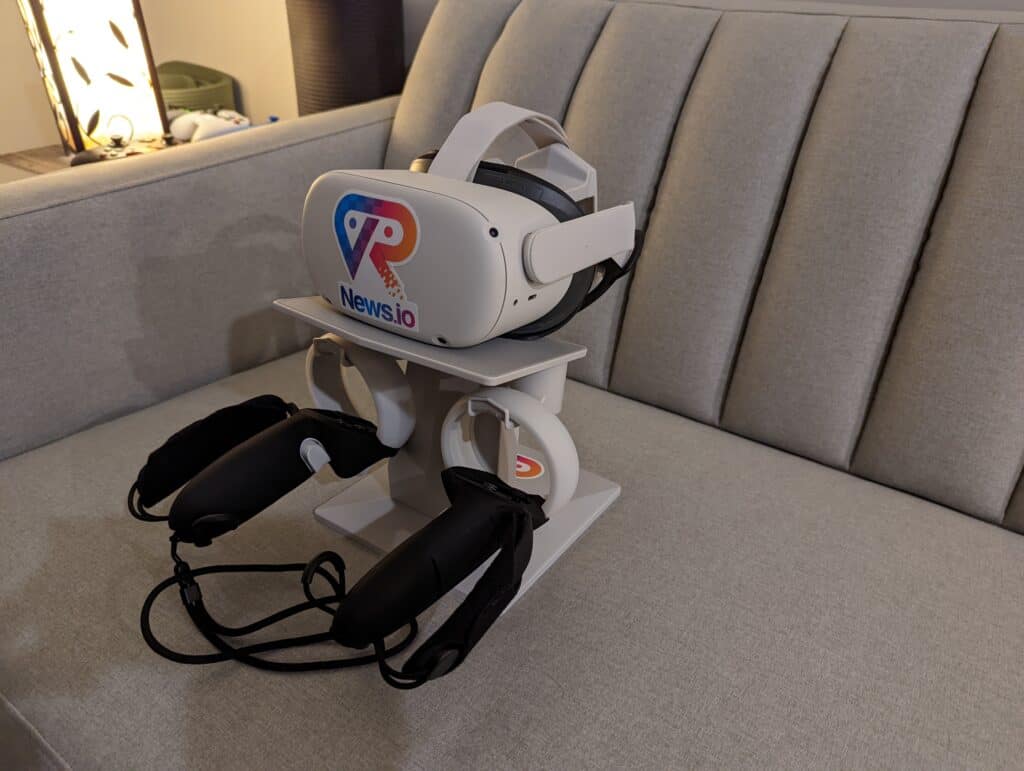 Final thoughts
Our rating: ⭐⭐⭐⭐ (4/5)
The desktop stand is simple yet functional. It keeps things looking tidy. This is much better than having your headset and accessories scattered everywhere or just resting on top of a table. It's light on features, but also light on the wallet, so the desktop stand from ZyberVR delivers solid value.
I hope to see a future version with some integrated extensions for charging, but I still think it is worth considering for its price range. If you're just looking for a compact stand to rest your headset, this one does the job.
Buy the ZyberVR organizer stand and get an extra 20% discount using our coupon code VRNEWSIO. 
See you here next time! Ciao VR fam!
-VR Paul
DISCLAIMER: ZyberVR reached out and sent over the product wanting us to try it. No money was exchanged for this review, but we did receive the product for free. We've opted to use affiliate links in the article to help support our site when you purchase from the provided links. We only recommend products that we actually use and enjoy regardless of any affiliate offerings. If you prefer to use a non-affiliate link you can visit the product page directly here: https://zybervr.com/products/zybervr-headset-and-controllers-organizer-desktop-stock-for-oculus-quest-2-ds01