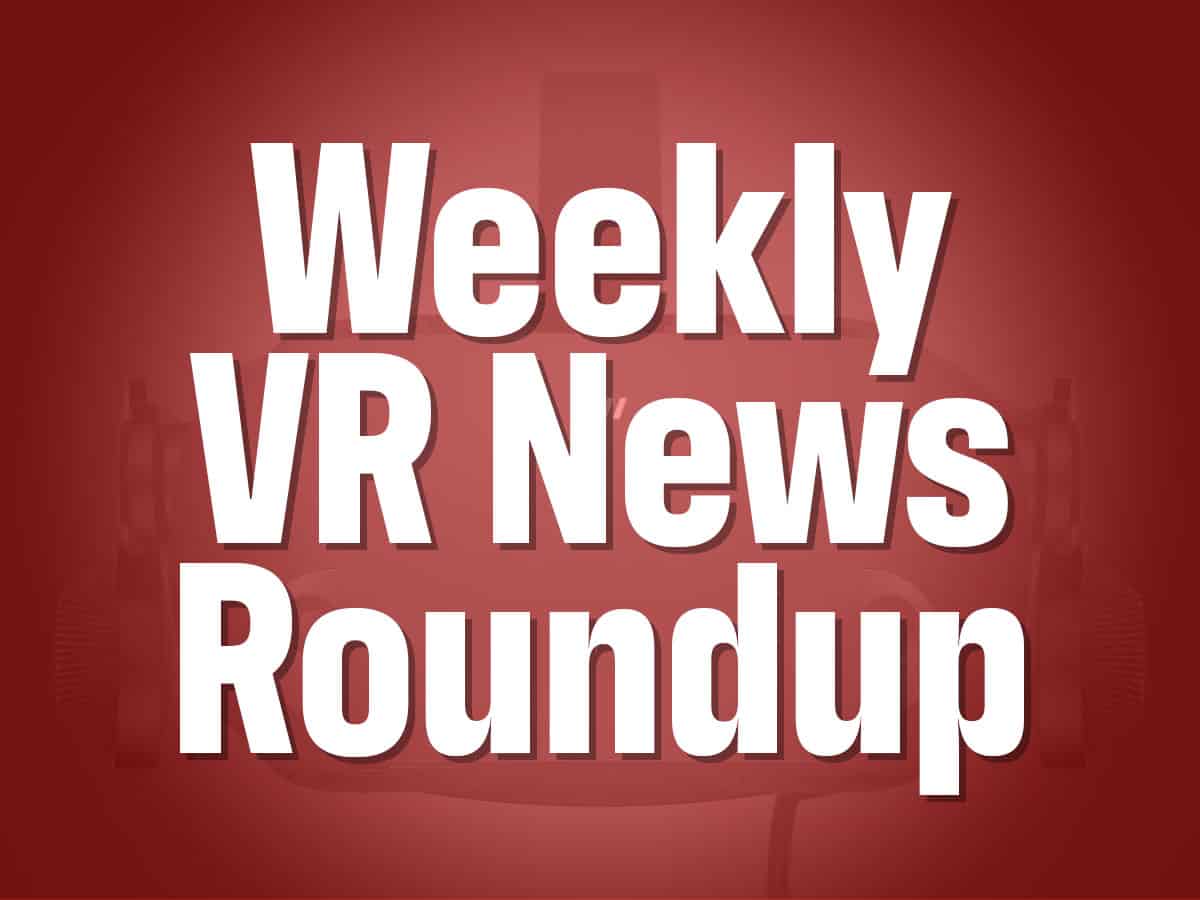 Virtual Reality News Roundup: VR Flakes Oct. 10, 2020
Published
October 10, 2020
under
MORE
Welcome to this week's issue of the VR Flakes Newsletter. Our goal is to deliver the best virtual reality news from the week, all in one place. Get this delivered to your inbox every Saturday along with a surprise inside. Subscribe below on mobile or in the right on the desktop.
Virtuix launches the Omni One
The VR treadmill company Virtuix has launched the details of their new offering, the Virtuix Omni One. As a successful Kickstarter project, they decided to take an interesting route of opening investment in the project up to the public. The investment comes with a substantial discount on the hardware. It's a unique means of attracting attention and a loyal customer base.
They heavily target the VR fitness crowd and attempt to replicate the Peloton model in virtual reality gaming. Anyone who has spent significant time in VR knows how easy it is to work up a sweat and have fun doing it. It seems like you would subscribe to the service and get access to the library of games. This monetization system sounds intriguing, and we've seen similar from apps like Supernatural, but never from a major VR hardware company that I know of.
Virtuix is offering two versions. The first, a standalone VR experience, comes complete with its own standalone VR headset, treadmill, and marketplace. The second, a "dev kit," includes only the treadmill. There are no specs given for the standalone headset, so we'll have to wait and see what that looks like. They do say they have a lineup of 30 games for launch.
The treadmill itself looks excellent. It promises unrestricted freedom of movement, including crouching, strafing, kneeling, and jumping. It's designed to fold in on itself and take up only four feet of space. We'll be watching where this goes.
VR action-adventure game Falcon Age launches on Steam
The cute but deadly VR game Falcon Age was an Epic Games Store exclusive, but this week it launched on Steam. It has pets, crafting, cute little accessories, and more. Who doesn't want to see their little pet falcon swoop down and take out an evil robot drone? Let's take a look at the trailer.
If fist-bumping a cute & deadly bird with a top hat sounds like your cup of tea, check it out in the links below.
The Blair Witch is coming to Oculus this Halloween
Are you into VR horror games or the classic found-footage supernatural horror movie The Blair Witch Project? Well, you're in luck!
Just in time for Halloween and a few weeks after the Quest 2 launch, we can look forward to Blair Witch: Oculus Quest Edition. Blair Witch is said to be a story-driven psychological horror game based on the cinematic lore of Blair Witch. It looks like all kinds of creepy Halloween fun. Check out the trailer and wishlist it on the Oculus store.
Virtual Reality Oasis delivered his State of VR for September
We follow all the best VR YouTubers, and Mike is one of them. In this video, he covers the Oculus Quest 2 ability to be used wirelessly for PC VR. He then gets into HTC's new standalone XR2 headset that is rumored to be based on the Vive Focus. Finally, he goes over some issues that the new Nvidia 30 series graphics cards have seen at launch, along with a few more items.
While we think there are better sources for the real issues on NVIDIA's 30 series, the summary of the month's big stories is superb as always and worth checking out.
First Reviews of the Quest 2 Elite Battery Strap
UploadVR got their hands on Elite Battery Strap for the Quest 2 ahead of pretty much anyone else.
We are very jealous! Doubling the battery life to around five hours sounds great. We have a few more days before we get our own strap. So, expect our own Elite Battery Strap review to arrive shortly.
Click here to get Your Own Now
Please note: To support our content, we may receive commissions when you click links from our website and decide to make a purchase. Any possible income has no impact on our reviews or product comparisons. If we think the product sucks, we'll let you know. Our ONLY priority is to help you and the rest of our VR community make an informed decision.
We hope you enjoyed this week's newsletter! The website is new, and we love your feedback. Please leave a comment below and let us know what you think. Do you want to see us cover anything else? How is the site working for you? All feedback, good or bad, is appreciated!
Ciao VR fam!