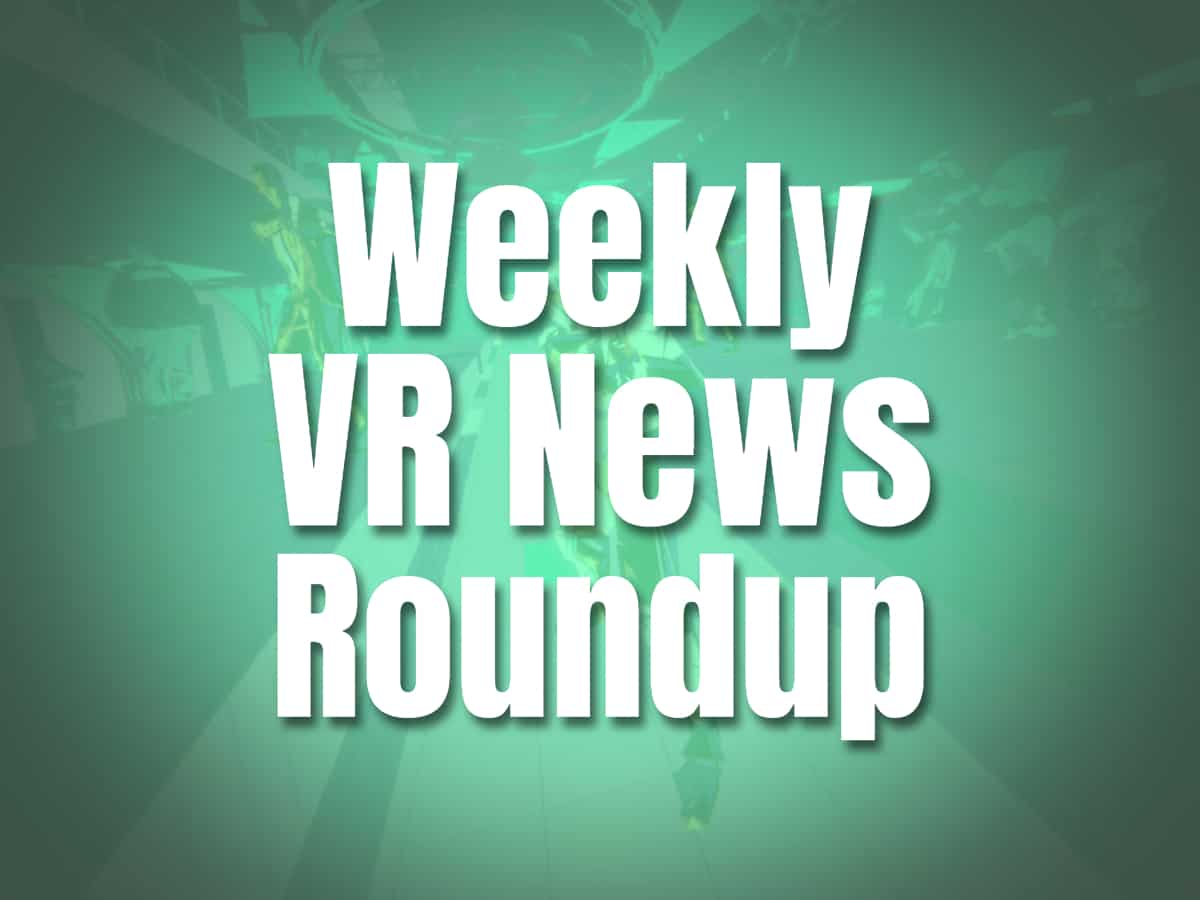 Virtual Reality News Roundup: VR Flakes August 14, 2021
Published
August 14, 2021
under
MORE
Welcome to this week's issue of the VR Flakes Newsletter. Our goal is to deliver the best virtual reality news from the week, all in one place. Get this delivered to your inbox every Saturday along with a surprise inside. Subscribe below on mobile or the right if you're on a desktop.
In this week's roundup, get the latest updates on your favorite games as well as new titles that the VR community is buzzing about. We'll also give you news on the latest milestones of the VR world's major players and game-changers. Also, get the most up-to-date information about games to keep an eye on.
Pistol Whip: Smoke & Thunder update and new game modifier system
A recent campaign by the developer Cloudhead Games delivers a new exciting theme to the action rhythm game Pistol Whip. The newest expansion pack Smoke & Thunder brings five new levels with a Wild West theme. Not only does this mean new soundtracks but it also marks big changes to the game. Read more details about the Smoke & Thunder update here.
Along with the update, Cloudhead Games also will bring in a completely rebuilt Styles System. This system allows players to create their own playstyle using different combinations of weapons, accessories, etc. This completely overhauled the game's modifier and leaderboard system.
JoyWay isn't changing Stride's controls
Stride, a parkour game, was launched on Oculus and garnered rave reviews recently. To play the game, you must run a lot, just like you would in parkour. Pushing forward with an analog stick and shaking their arms back and forth allows players to run. While jumping requires players to hold the A button and let go while extending their arms upward.
Along with the great reviews, reviewers of the game have suggested other options to the game controls such as simply pushing a button to do certain actions. However, JoyWay Studios announced that they won't be making any major changes to the control scheme for the VR version of the game because assigning buttons will change the game's balance. The controls may need some getting used to but this is the beauty of the game. There will be no change to the way you move around or jump from one platform to another.
No Man's Sky celebrates with a video of the last 5 years and what's next
In celebration of its fifth anniversary, No Man's Sky released a special video that includes all previous updates along with a teaser of what's to come. No Man's Sky has been working on something called "Frontier" since 2019. The video confirms the Frontier update is coming soon.
Since its initial release in 2016, No Man's Sky has received a total of 16 significant upgrades. The video contains no more information on its 17th major upgrade. However, the video not only assures its release in the near future but also explains the game's history and how it crept into the hearts of its followers.
Sean Murray of Hello Games views the forthcoming Frontier upgrade as the missing piece of the sci-fi fantasy we've always wanted to include. Join the No Man's Sky team as they ruminate on the past while anticipating exciting developments in the future.
The latest innovation from DigiLens can increase the resolution of XR devices
T-Rex, a revolutionary waveguide technology breakthrough from DigiLens, can essentially double the resolution of any XR device, making it the future standard option for higher resolutions and better user experience. The company recently announced this claim, explaining how the Transparent Resolution Expander (T-Rex) works. The T-REx technology uses a 'switchable' waveguide to do this. A similar technique has been performed by Facebook researchers using mechanically moving screens to reduce the screen-door effect of VR headsets. Click here for more information on this technology.
Vertigo Games is growing and adding a new player
Vertigo Games, an established publisher, and game studio acquires VR Studio Force Field. Vertigo Games, known for popularizing Arizona Sunshine and After the Fall, now owns VR Studio Force Field for an undisclosed amount. The acquired studio will still be working under the same name and is said to be currently working on an unannounced AAA game. VR Studio Force Field has successfully launched great VR experiences such as the Anne Frank House VR, Coaster Combat, and Landfall.
New games and game updates
Blair Witch is finally on PSVR and SteamVR
The horror franchise is finally available on all major platforms. This popular VR adaptation hit Oculus Quest first last year and now it is virtually on all platforms. The game is now available for $29.99 and you can optionally get a special edition that includes a digital artbook for the price of $34.99.
Ready at Dawn decided to delay the launch date of Lone Echo II
The much-anticipated release date for Lone Echo has been set for August 24th. This will need to be rescheduled at a later time. Ready at Dawn did not give a precise release date but informed the community about the cause for the delay. Here is what they have to say:
To Our Lone Echo Community,
It was heartwarming to see the outpouring of love and excitement last month when we announced the Lone Echo II launch date. Like many game studios over the past couple of years, our team has tackled new obstacles in development, and has needed to be inventive and resourceful to reach this point. We have been working hard to deliver the very best experience possible and we are eager to have you join Liv and Jack in their adventures once again. However, as we get closer to launch day, it has become clear that we needed a bit more time to polish and reach our desired quality level. As such, Lone Echo II's launch date will be moved to later this year.
The decision to delay a game is always a tough one, but we believe you all deserve to experience the very best we can deliver.
We thank you for your patience and understanding.
Be safe, and see you around the rings of Saturn…
-The Ready At Dawn Team
Synth Riders has a 20 percent launch discount with PS+
Synth Riders is now available on PSVR, with a 20% launch price accessible to PS+ subscribers. Over the years, Synth Riders has provided a steady stream of entertaining updates, both free and paid. There are 55 songs in this dynamic rhythm VR game, with 22 of them available for purchase. It costs $24.99 on PlayStation VR.
Get Arashi: Castles of Sin on PSVR
Here's another stealth-action game to try on PSVR. It's now available for $30. Coming from the makers of Halo Recruit demo and VR attraction experience Dome of the Dead is one great title you shouldn't miss. Arashi takes place in feudal Japan, with skilled ninjas eliminating opponents in a dramatic and interesting narrative of political intrigue and revenge.
We hope you had a good time with this week's VR Flakes. We are delighted to keep you up to speed on the most exciting developments in the VR industry. Share your thoughts on this week's VR news and interesting VR upgrades. Let us begin a conversation here. We'd love to hear your thoughts and opinions. More exciting VR content will be delivered to you next week. Ciao VR fam!