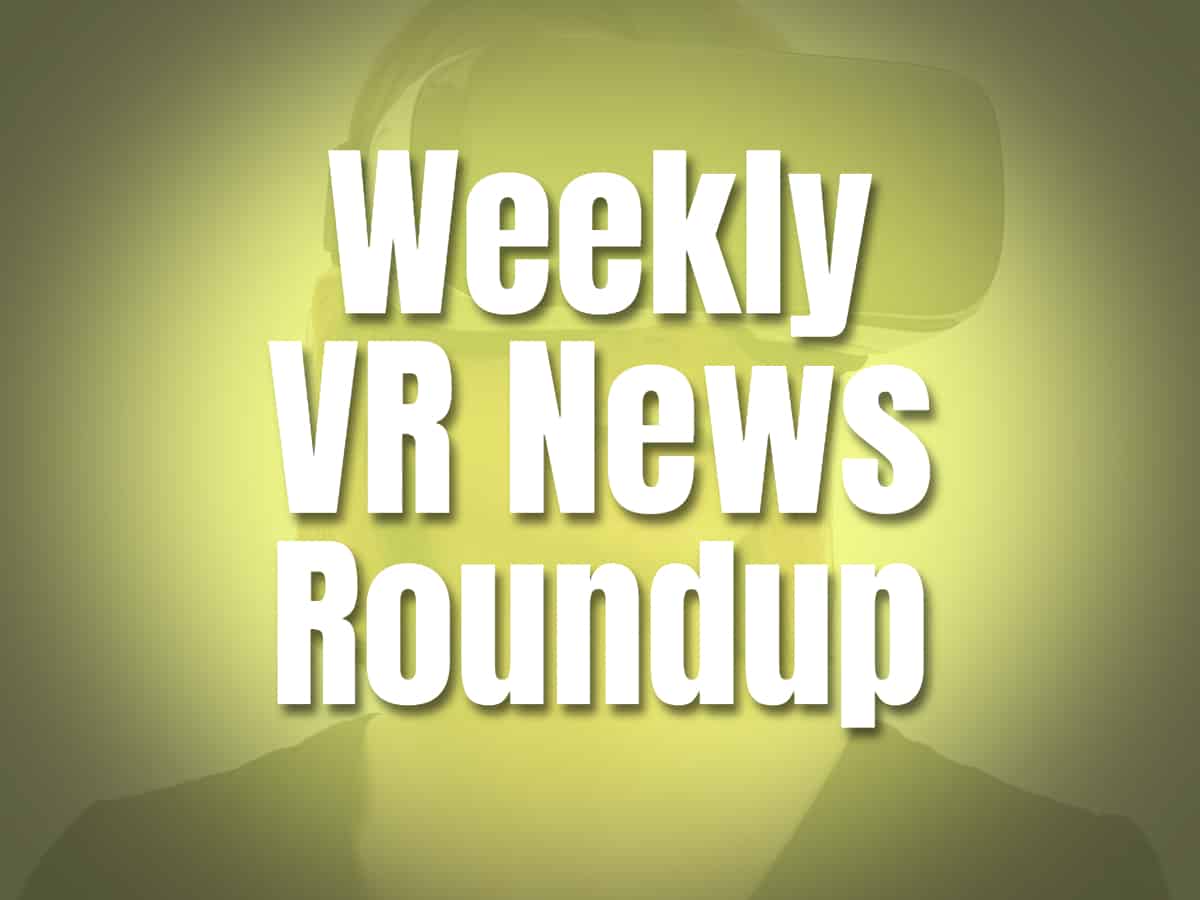 Virtual Reality News Roundup: VR Flakes May 22, 2021
Published
May 22, 2021
under
MORE
Welcome to this week's issue of the VR Flakes Newsletter. Our goal is to deliver the best virtual reality news from the week, all in one place. Get this delivered to your inbox every Saturday along with a surprise inside. Subscribe below on mobile or on the right if you're on a desktop.
We got lots of new updates and news this week. We'll hear from Facebook, Oculus Quest, Microsoft, and VR games that made the rounds this week.
Oculus Quest Gets Pulled Out of Amazon Europe
Last weekend Oculus Quest disappeared on Amazon listings in Europe. Over the weekend, people are wondering if this is intentional or a glitch. If you purchased Oculus Quest, revisiting your order will lead you to a blank page. What could have gone wrong?
Although there hasn't been any change on the Amazon US listing. We want answers. On May 18th, Oculus Quest made an official statement on the issue.This was Facebook's official statement.
"Amazon has temporarily paused selling Quest 2 in Europe, in response to an EU Commission filing this week regarding the foam interface. We shared back in April that the foam interface issue has been resolved, and we're working closely with Amazon to have Quest 2 back on sale as soon as possible."
For many, this seems to be not the best time to purchase the device. Maybe we can wait a little bit until it is back on the European market and all issues have been addressed. We certainly hope it will be back soon.
Oculus Quest Newest Update
Still, on Oculus Quest, Quest and Quest 2 get big updates. From the previous update, the v28 update gives us an Air Link and a 120Hz refresh rate support. Now, v29 update is rolling out.
V29 should give us the following:
Additionally, the v29 update will also bring multi-user accounts to the original Oculus. Same as the Quest 2, users can now use up to four user accounts on Quest.
Former VP of VR is Leaving Facebook
Hugo Barra, the former head of Oculus and VP of Facebook Reality Lab had shifted gears. He left the consumer tech industry and Facebook. Barra announced his last day on May 17th via a Facebook post. He said he will take on a different calling in the healthcare industry. Sounds entirely different. But he hopes to use his experiences in consumer tech to do amazing work in healthcare. Let's wish him luck!
DecaMove Reaches $350K of Preorder
We've talked about the DecaMove hip locomotion device before. This new hip-based locomotion system improves the navigation in VR. It was released by a fairly new company named Deca. Deca is a side brand of the company Megadodo.
This startup company is indeed gaining consumer trust through this helpful little device. And it is currently selling successfully on pre-order. The company announced that their pre-order campaign has already generated $350,000. This is a good number and a good start for the company.
DecaMove is compatible with the following headsets.
Microsoft on Bring Real-World Objects to VR
Another big name makes significant strides toward the future of VR. Microsoft filed a patent. It's "Transitioning into a VR environment and warning HMD users of real-world physical obstacles". 
Microsoft is said to be working on a project. This project involves using a computer system to automatically convert physical objects. Objects will be converted into digital models viewable in VR.
What this gives the users is the alert system to warn them of any obstacles. That is done by identifying the objects surrounding them. It should facilitate a good transition between the real-world environment and the VR environment. This new patent would be a game-changer for VR users who have limited spaces. It would also make VR interesting with how your own space can add uniqueness to your VR environment.
VR Game Updates This Week
Red Dead Redemption 2 in VR
Remember this game released in 2018? Red Redemption is an action-western game. It is currently available and a popular game on consoles and PC. Now, a new Mod from the developer Luke Ross gives VR gamers the chance to experience the wild west with this game from start to finish.
The Walking Dead: Saints & Sinners Aftershocks Update
It's not all good news, but it's for the better. Skydance Interactive had no choice but to delay the release of the Aftershocks update of The Walking Dead: Saints and Sinners. This is due to unforeseen struggles on technical issues. The release date was announced to be May 20, but it will be delayed for several weeks. Here is their full statement.
Hello Tourists,
We've been spending a lot of time in the past weeks getting our game ready for the announced Aftershocks update. However, technical issues have arisen which we didn't anticipate.
Launching on multiple platforms and upgrading to a new engine version is tricky to say the least.
The bottom line is that we don't want to ship without knowing that you can access the Aftershocks update on whatever supported VR hardware you're using and have an experience up to our standards.
As such, we've made the hard decision to delay this update initially planned for May 20.
This delay may push the launch by several weeks. We know having a definitive answer is important, so we'll reach back out on our social channels once we have a final date we're confident we can hit.
Thank you for your support and patience.
-The Skydance Interactive Team
Solaris Offworld Combat is Now on PSVR
This is an amazing game to play on Oculus Quest. The Solaris Offworld Combat is an arena shooting game that is fast-paced and exciting. Now, it's on PlayStation VR with a version that supports both DualShock 4 and PSVR Aim. This VR game is currently on sale at a 50% discount for PlayStation Plus subscribers.
That's it for this week's VR Flakes. We hope you enjoyed this week's newsletter. Tell us what you think about this week's announcements and exciting VR updates. Let's start a discussion here. We love to hear your feedback and comments.
More of the latest VR stuff coming your way next week. Ciao VR fam!