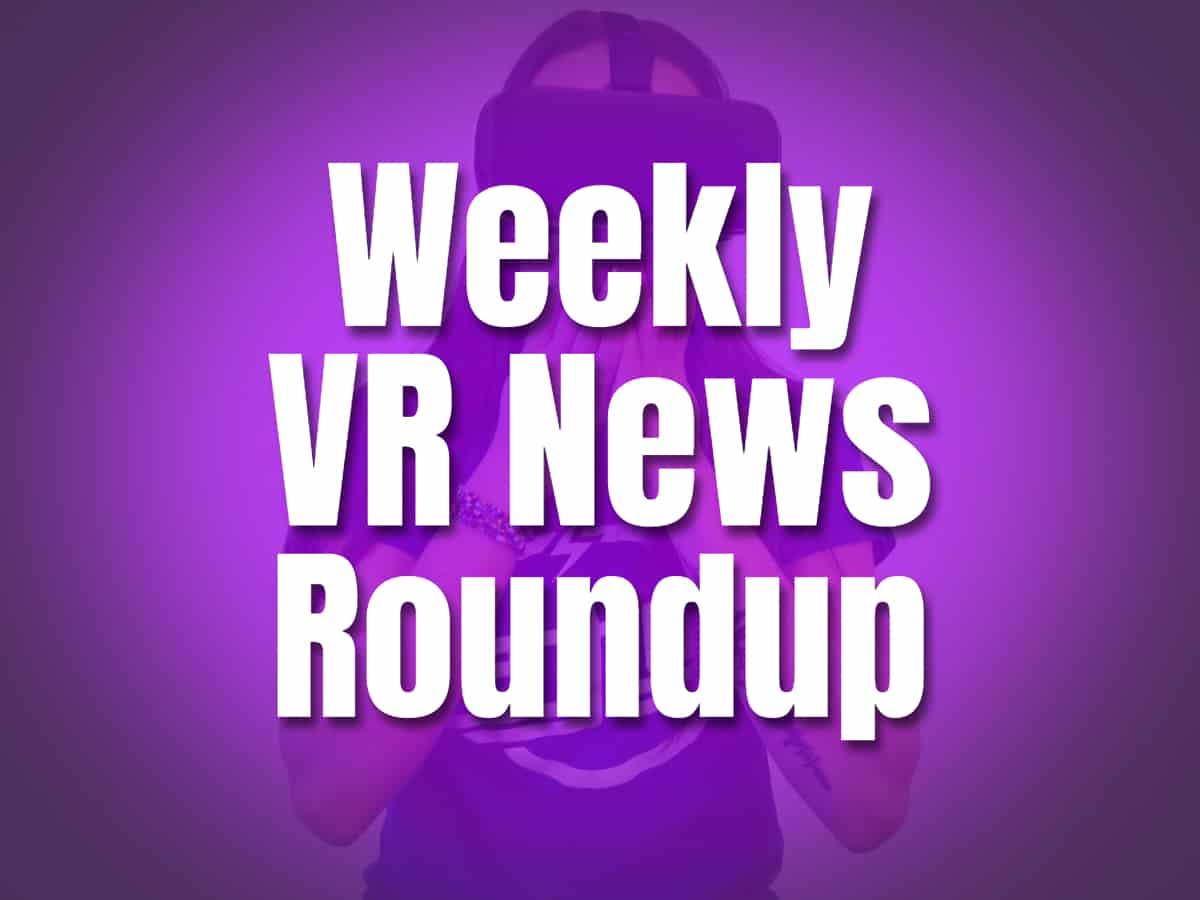 Virtual Reality News Roundup: VR Flakes October 15, 2022
Published
October 15, 2022
under
MORE
Welcome to this week's issue of the VR Flakes Newsletter. Our goal is to deliver the best virtual reality news from this week, all in one place. Get this delivered to your inbox every Saturday along with a surprise inside. Subscribe below on mobile or on the right if you're on a desktop.
The VR news roundup for this week features a ton of fascinating news from Meta's camp. From the most recent mixed reality headgear, which was featured at the Connect 2022 event, to the most recent advancements to Meta's other devices, including the Quest 2, 3, and the most recent smartglasses under development. This week's roundup of VRNews includes these and more. Let's get going!
Meta Quest gets colocation support
Colocation allows two or more VR headset users to share the same physical space, translating that into a virtual space. The feature is making its way into Meta Quest via Shared Spatial Anchors.
Meta Quest has an existing Spatial Anchor feature and the colocation feature is an extension of it. Spatial Anchor lets users leave objects in the virtual space and find them in the same exact area when they come back.
Meta uses technology similar to how Apple ARKit and Google's ARCore work. This technology requires no external sensors and just uses algorithms to determine similar unique patterns of multiple devices as they create static in the room.
Quest Pro uses this feature in mixed reality in this multiplayer demo.
Latest productivity tools on Meta
Meta's partnership with Microsoft brings the company's A game in the productivity arena as Meta adds new productivity features to their platform. Expect these on Meta's business-focused mixed reality headset Quest Pro.
Meta Quest Active Pack for VR fitness enthusiasts
Who would have guessed that VR fitness will be a thing, Meta did. Fitness VR applications are now quite successful. For those who take VR fitness seriously, Meta now offers an appealing add-on.
Meta unveiled the Meta Quest Active Pack at Connect 2022 for VR users that are serious about their fitness. A wipeable facial interface, additional wrist straps, and an adjustable wrist strap are all features of the VR attachment.
It sells for $69.99 and is currently on pre-order. Here's more information about the product.
Things you should know about the new Quest Pro controllers
The Quest Pro is one of the major highlights of the Meta Connect 2022 event that happened last Tuesday, October 11th, 2022. Let's take a look at the features of the Touch Pro controllers that go with the mixed-reality device.
Different design
Touch Pro controllers are more compact than the controllers on the Quest 2. Here, they got rid of the ring design. It works on its own without the need to use the tracking on the headpiece. It does its inside-out tracking using its three cameras.
Batteries
The batteries of the new controller have 8-hour battery life and can be charged using the same dock as the headpiece. The 2-in-1 charging dock, which works with both the headset and the controllers, costs $80. The usage of the app affects how long the battery lasts; some apps may utilize the haptics more frequently than others, which causes the battery to drain more quickly.
3 point haptics
The developers went into more detail about the controllers' haptic technology during the developers' session. Here they talked about the 3 separate haptic motors on each controller.
It has VCM or voice coil modulator which can be found in the handle. It also has LRAs or linear resonant actuators on the index finger. It also has one on the thumb grip.
Compatibility with Quest 2
Touch Pro controllers are fully compatible with Meta Quest 2 and can be purchased separately at around $300.
Quest Pro demos go public
Experience Quest Pro firsthand. After its announcement on Connect 2022, the company has scheduled public demos of the said device.
On October 14th, Meta's physical store in Burlingame, California for people to personally experience Quest Pro.
Best Buy in the US also has the device for demos. If you're from the UK, check out Currys. And if you are from France, check out FNAC and Boulanger.
The price range of Meta Quest 3 revealed
Let's check out updates on Meta Quest 3, another upcoming headset from Meta. Mark Zuckerberg discussed Quest 3 at Stratechery's interview with the CEO.
"It's not this year, but there will be a Quest 3 and that's in the price range of $300, $400, or $500, that zone"
Recently, leaks have revealed Quest 3's schematic layout. There isn't much to be enthused about just now, but work appears to be proceeding rather nicely.
Meta collaborates with Rayban for another smart glasses
Aside from the project True AR glasses, which lets you place virtual objects on your environment, Meta confirmed a partnership with Luxottica to produce another smart glasses.
Both companies have worked together bringing Rayban Stories in 2021. Rayban Stories is a wearable smartglasses, compact and stylish like ordinary glasses but with camera capture features and more.
Window shopping with AR mirrors
AR is now being widespread for its practical use in shopping. Now, more and more physical stores of brands use AR to give shoppers a new shopping experience even if they are only doing window shopping.
AR has been greatly used by eCommerce and online shopping, where trying on clothes without physically coming to a physical store is very convenient. But brick-and-mortar stores are also trying this technology to compete with online shopping.
A desktop Macintosh computer powers ZERO10's AR Mirror. It is an interactive display with artificial intelligence (AI) capabilities that overlays virtual clothing over the real surroundings in 4K resolution at 60 frames per second (FPS), providing a potential customer with an engaging and cutting-edge way to try on clothing in real time. With ZERO10's AR Mirror, customers can also try on items that are out of stock.
The current fastest-selling game on Quest
The VR community has been raving about this game, so take their word for it. The fastest-selling game on Quest right now is Bonelab, shattering all previous records. The game made $1 million in sales in less than an hour after it went live on the platform.
From the popular PCVR game Boneworks, Bonelab was created from the ground up for Quest. There are currently 8000+ reviews on the site. Additionally, Steam users left over 6000 reviews for Bonelab after its debut. The stats are now confirming the positive reception for this game in the VR community.
MMA is coming to Quest
We knew Meta is up to something when Mark Zuckerberg makes a surprise appearance at UFC Vegas 61. Now, it has recently been made official that Meta is working with UFC to introduce MMA to Quest. Soon, live and on-demand fights via UFC Fight Pass will be available in VR via Horizon Worlds. The LFA 144 took place on Friday, October 14th, and was the first live event featured.
I Expect You To Die: Home Sweet Home Mixed Reality
Available on VR headsets on October 25th, an installment of the popular spy-themed game I Expect You to Die will be experienced in Mixed Reality.
Created by the Schell Games studio, I Expect You to Die released a sequel in 2021 carrying the title I Expect You to Die: The Spy and the Liar. The third installment, I Expect You to Die: Home Sweet Home comes with a new mission and a new experience turning your living room into a mixed reality escape room. The experience was announced tied to the launch of the Quest Pro mixed reality headset.
Announced Games on Meta Connect 2022
One of the most exciting parts of the Connect, especially for gamers, is the presentation of the featured and upcoming games coming to Quest. Here they are in case you missed it.
Iron Man VR
Camouflaj and Darkwind Media
Coming to Quest November 3, 2022
Among US VR
Innersloth Studio
Coming to Quest November 10, 2022
The Walking Dead: Saints and Sinners - Chapter 2 Retribution
Skydance Interactive and Skybound Entertainment
Coming to Quest December 1, 2022
Behemoth
Skydance Interactive
Coming to Quest in 2023
That concludes another installment of VR Flakes. Hope you enjoyed all this news and happenings in the VR world. We're happy to keep you posted. Next week, expect more VR news to keep you in the loop. Have a great day, VR friends!